Annual Liberal Arts + Forum Highlight of Recent Trip to Asia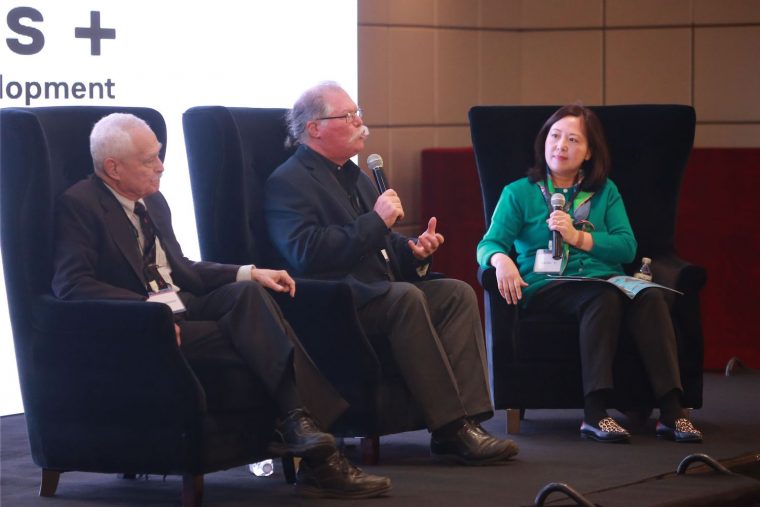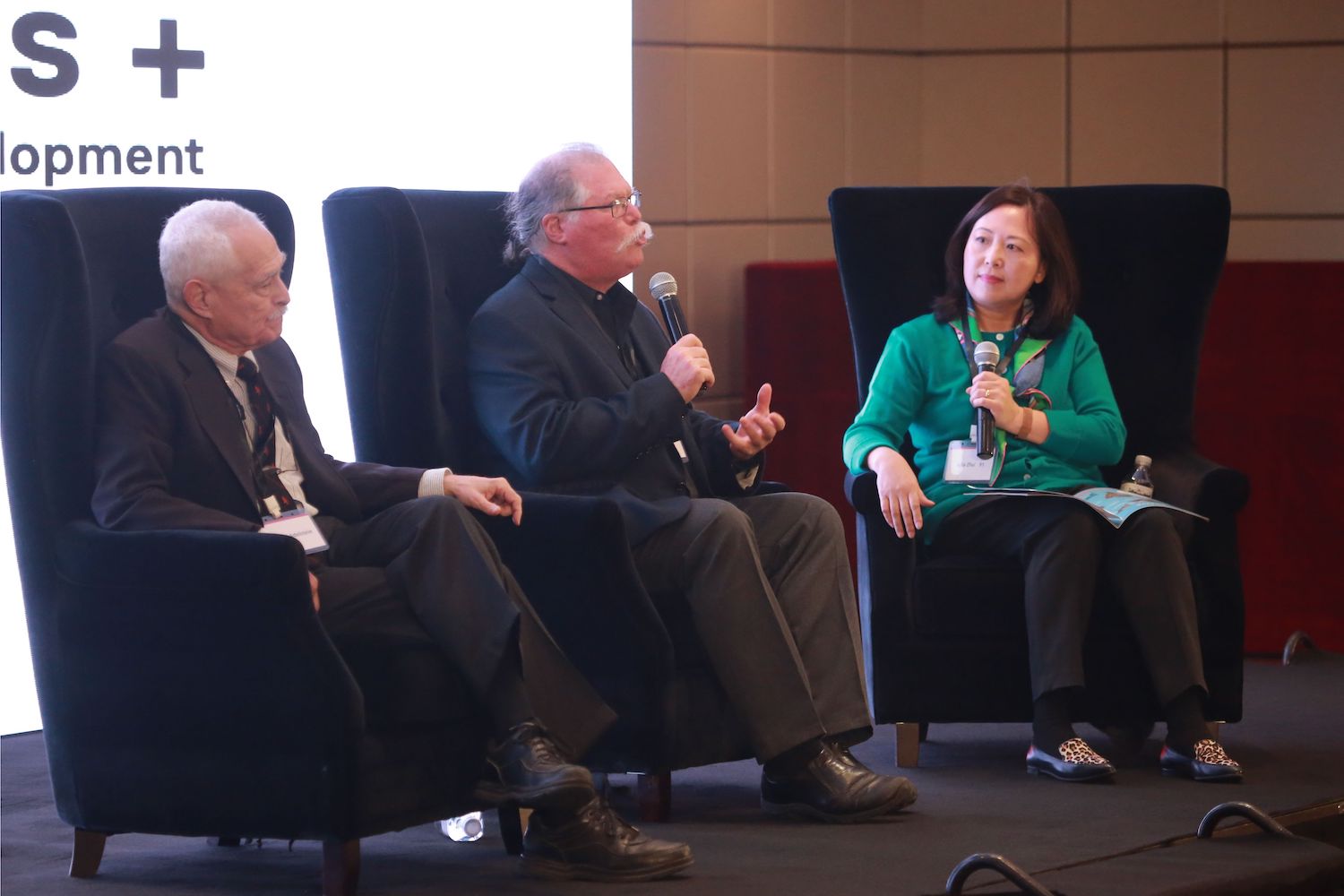 In October, President Michael Roth and other Wesleyan faculty and staff traveled to Asia to meet with alumni, parents, prospective families, and others. The trip included visits to Seoul, Beijing, and Taipei.
A highlight of the trip was Wesleyan's second annual Liberal Arts + Sustainable Economic Development Forum, which took place in Beijing on Oct. 19. Last year, Wesleyan held the inaugural Liberal Arts + Forum in Shanghai, which highlighted film education and US-China collaborations. (Read the story here.)
Over 100 people attended this year's forum, including prospective students and families, current parents, counselors, and alumni. The day started with an "admission 101" workshop by Associate Dean of Admission James Huerta that provided invaluable insights for prospective families preparing for the college admission process.
Attendees regrouped in the afternoon for Roth's opening remarks, which highlighted the importance of interdisciplinary learning and how a liberal arts education equips students with a lifetime of important skills. This was followed by a panel discussion moderated by Julia Zhu '91, entrepreneur and CEO of Phoenix TV Culture and Live Entertainment Company; Richard Adelstein, the Woodhouse/Sysco Professor of Economic; and Barry Chernoff, the Robert Schumann Professor of Environmental Studies. The speakers discussed Wesleyan's unique interdisciplinary approach to teaching economics and environmental studies. Later, Tian Ai '06 and Yinghai Xie '97, alumni working in the financial services industry, shared their insights into the value of a liberal arts education in personal growth and careers in the second panel, moderated by Ted Plafker '86, P'17, '18.
Forum attendee and volunteer Tianhua Shao P'21 commented, "It's such a privilege to serve as a parent volunteer. Although the forum took a day, I had the valuable opportunity to talk with President Roth, professors, and alumni, and enhance my understanding of liberal arts education and Wesleyan. As a transfer, my daughter is taking full advantage of Wesleyan's open curriculum and thrives at Wesleyan each and every day!"
Photos from the trip follow (Photos by Fengcun Zhu P'23 and Hui Ji):