Inaugural Liberal Arts + Forum in Shanghai Focused on Film Education, Collaborations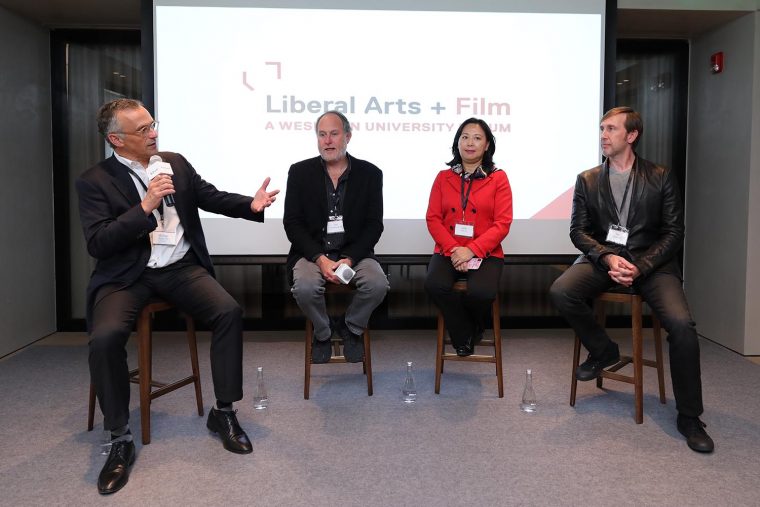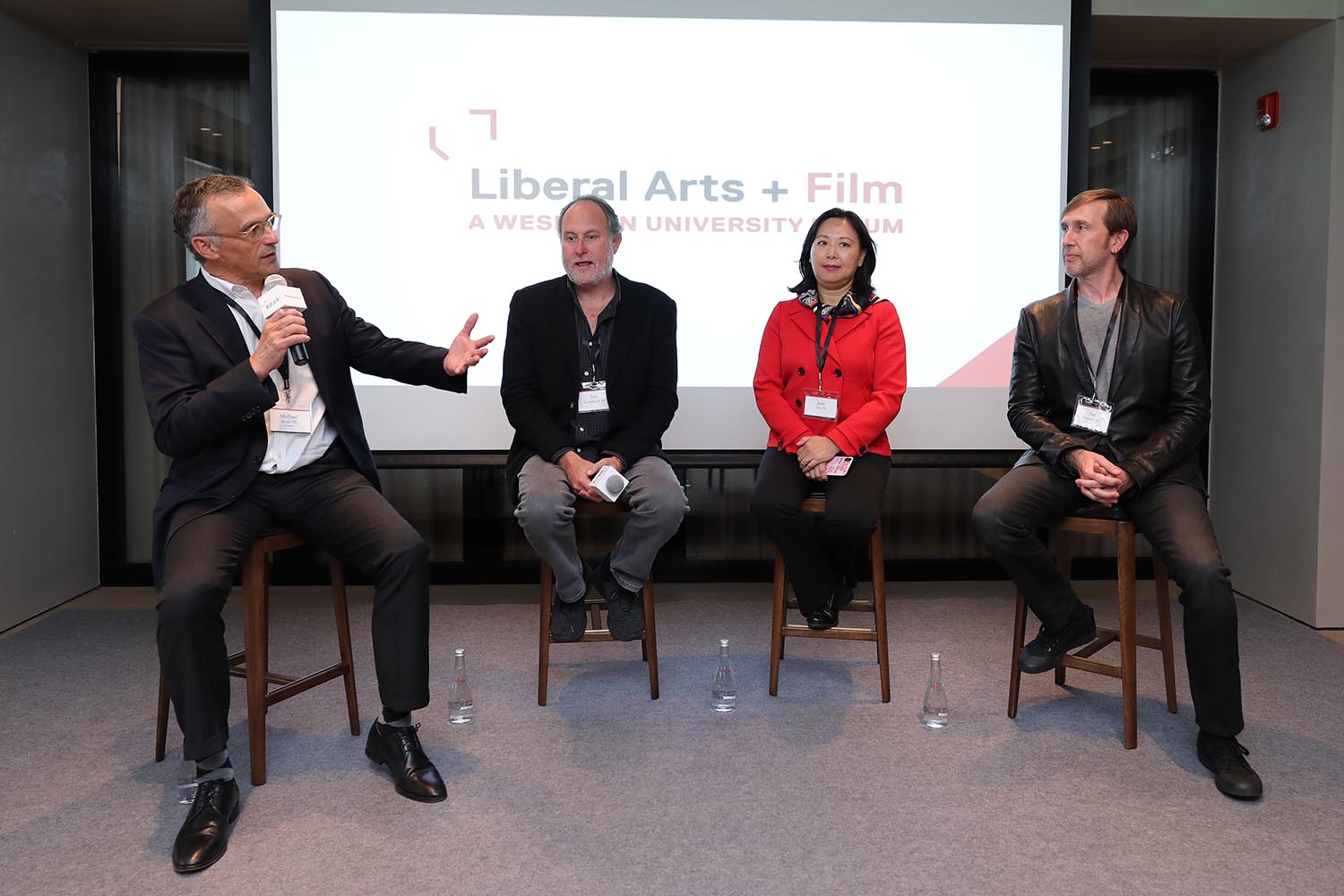 On Oct. 20, Wesleyan held its inaugural Liberal Arts + forum in Shanghai, China. This year, the forum focused on film education and U.S.-China film collaborations, and featured discussions between three alumni in the entertainment industry; President Michael Roth; and Scott Higgins, director of the College of Film and the Moving Image. Each year, the forum will highlight a different area of liberal arts education for an audience of prospective families, alumni, and the general public in China.
The centerpiece of this public event, which was attended by approximately 80 people, was a panel discussion featuring Jon Hoeber '93 and Jon Turteltaub '85, screenwriter and director of the summer blockbuster, The Meg, as well as Julia Zhu '91, a media and entertainment expert and entrepreneur and CEO of Phoenix TV Culture and Live Entertainment Company. Roth moderated the discussion, titled, "Practical Idealism in Action," in which the three alumni described how their liberal arts educations prepared them for successful careers in the entertainment industry.
The three later shared insights into the future of film collaborations between the U.S. and China, in a conversation moderated by Higgins, who is also the Charles W. Fries Professor of Film Studies, chair of Film Studies, and curator of the Wesleyan Cinema Archives.
Higgins also offered a simulated film studies class for prospective students and others in the audience—bringing the Wesleyan liberal arts film education experience to Shanghai.
Higgins said of the Forum: "I learned a lot about how the Chinese and American media industries are interacting, and renewed my long-time interest in Chinese cinema. I also met with a few recent graduates who are now making commercials and short films in the country, and was introduced to a whole new generation who are just now applying to Wesleyan. It was touching to be so far away from Middletown and yet feel connected to our ever-growing community."
Watch a video (created by Chengjun Huang) of the forum highlights below:
Additional photos (taken by Weiji Sun) of the forum are below: