Derry and Puffin D'Oench '73 Film Award Open to Submissions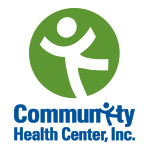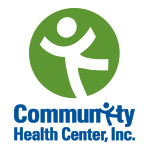 A new annual contest for budding filmmakers is now welcoming submissions. The Derry and Puffin D'Oench Film Award, sponsored by Community Health Center, Inc. (CHC), of Middletown, is open to Wesleyan University and Middlesex Community College students and alumni.
The contest's name honors Derry and Ellen "Puffin" D'Oench '73, community members who contributed to the local arts and cultural community. At Wesleyan, Puffin served as curator of the Davison Art Center, adjunct professor of art history, and a trustee. Russell "Derry" D'Oench was editor-in-chief of the Middletown Press from 1959 to 1991. The couple was involved in many organizations, including the Middlesex County Community Foundation, Middlesex Hospital, Community Health Center, and the NAACP.
The film contest, accepting submissions from Nov. 1, 2019, until May 1, 2020, seeks "to find talented, emerging filmmakers who are getting their start or have roots in our Middletown community," said Mark Masselli, Hon. '09, P'16, CHC's founder and president/CEO. "We're looking forward to screening the submissions, and giving a new generation of filmmakers a launching pad."

Entries must address health and wellness, as interpreted by the filmmaker. "The category is broad by design," the contest rules state; "imagination is expected of the award winners." Submitted films are not to focus on the work of CHC.
According to the contest requirements online, films must run 15 minutes in length or shorter (including credits). Filmmakers must be new to the field, and only one film per filmmaker will be accepted. There is a $25 fee to enter.
Films will be judged by a panel that will include independent filmmakers and representatives of the Middlebury New Filmmakers Festival and Community Health Center.
First, second, and third place award winners (receiving prizes of $5,000, $3,500, and $1,500 respectively) will be announced June 1, 2020. The winning films will be showcased at the Middlebury New Filmmakers Festival Aug. 27–30, 2020, and at the Community Health Center Summer Film Festival, during the month of August 2020.
For more information on the festival, including additional entry and submission rules, visit the contest page.