Psychology Faculty, Students, Alumni Present Research at CDS Meeting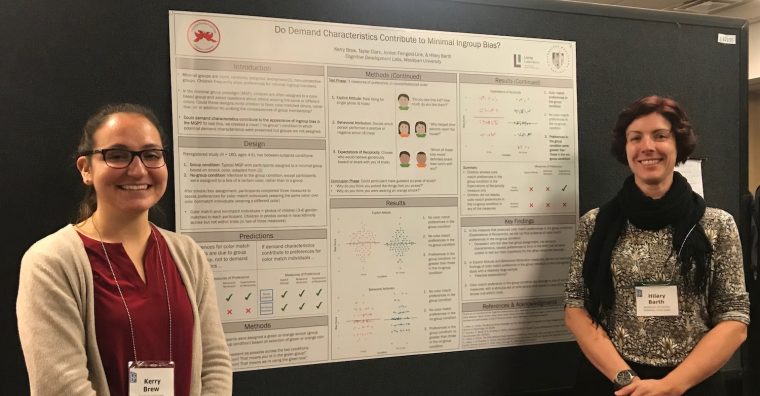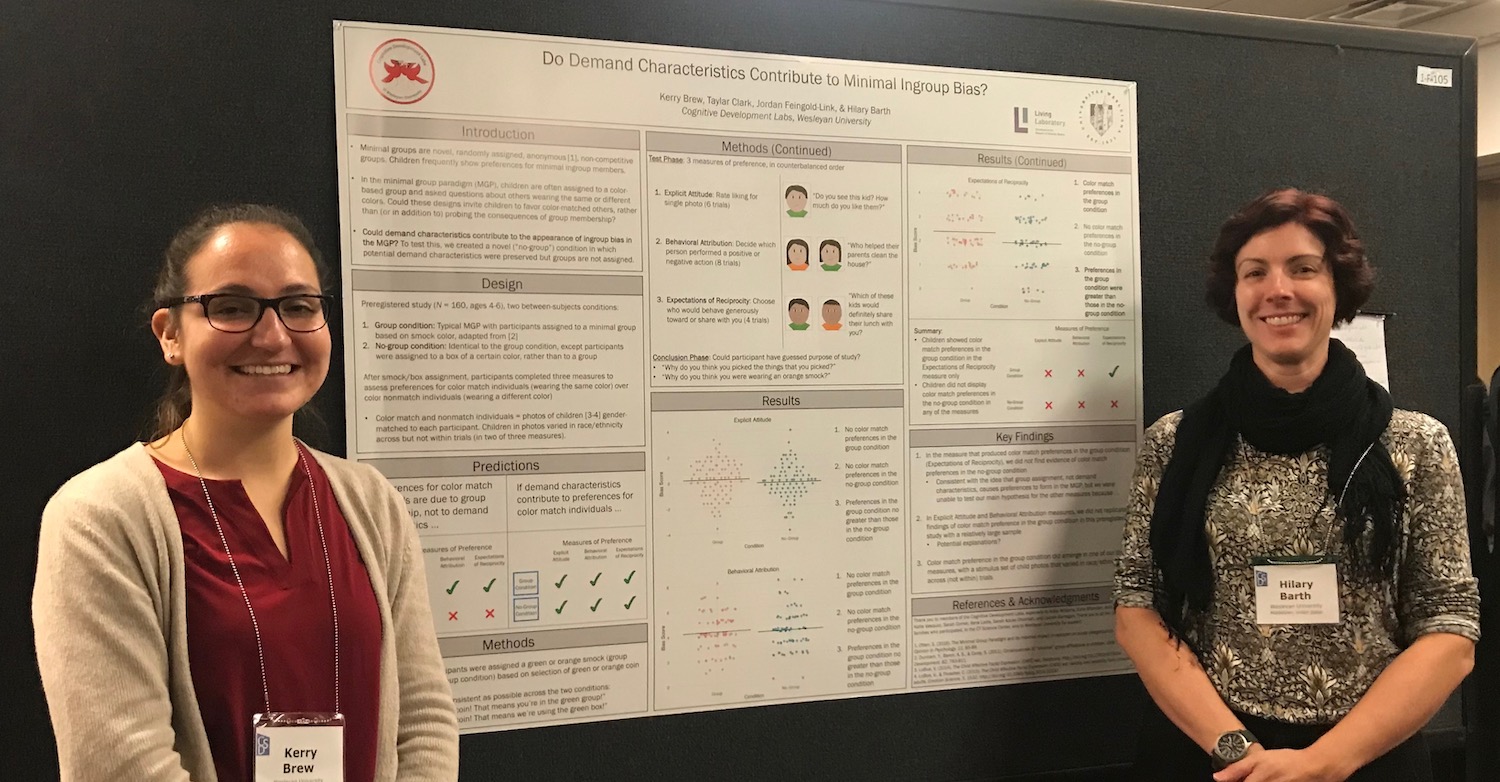 Numerous students, alumni, and faculty from Wesleyan's Cognitive Development Labs recently presented their research at the 2019 Cognitive Development Society biennial meeting, held Oct. 17–19 in Louisville, Ky. The labs are led by Professor of Psychology Hilary Barth and Associate Professor of Psychology Anna Shusterman.
Barth and Kerry Brew '18, MA '19 presented their poster, "Do Demand Characteristics Contribute to Minimal Ingroup Bias?" The work was done in collaboration with lab alumni Taylar Clark '19 and Jordan Feingold-Link '18.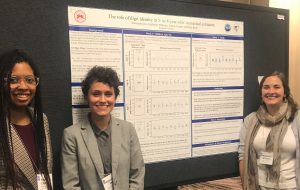 Sophie Charles '20, lab coordinator Katherine Williams, and former lab coordinator Alexandra Zax presented their poster, "The Role of Digit Identity in 5- to 8-year-olds' numerical estimates." Barth also contributed to this work.
In addition, many alumni of the Cognitive Development Labs presented at the conference, including Vivian Liu '18 (now at New York University); Dominic Gibson '10 (now at University of Chicago); Rebecca Peretz-Lange '13 (now at Tufts University); Andrew Ribner '14 (now at University of Pittsburgh); Julia Leonard '11 (now at University of Pennsylvania); and Ariel Starr '07 (now at University of Washington). Former lab coordinators Jessica Taggart, Talia Berkowitz, Ilona Bass, and Sona Kumar, and former postdoc Emily Slusser also presented work.