Q&A With Andrew Meier '85, Author of "Morgenthau"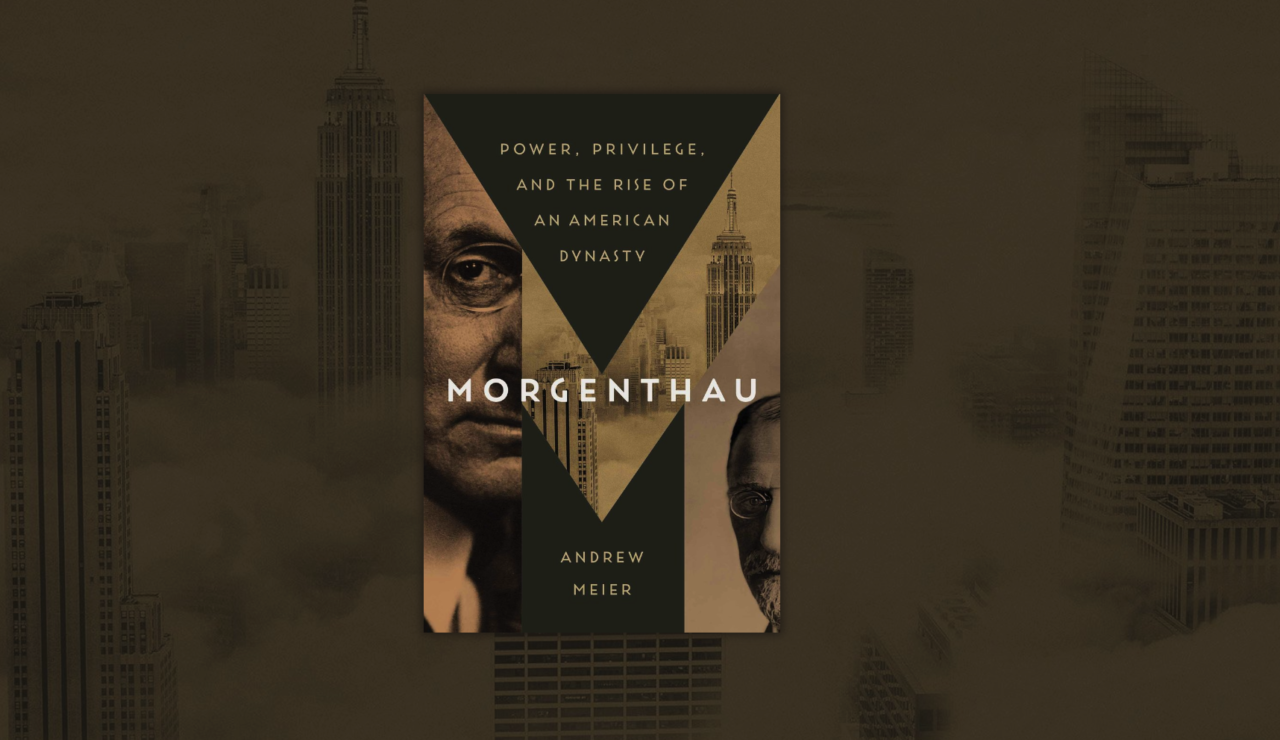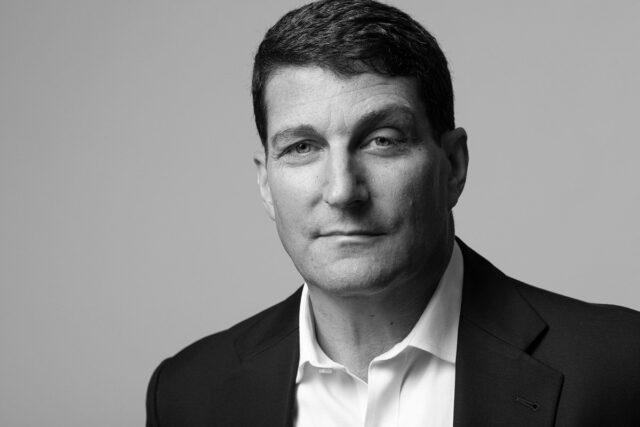 Andrew Meier '85 admits that an important part of his work as a journalist and writer is "chasing ghosts." The Morgenthau family – counselors to presidents, participants in international diplomacy and important players in the criminal justice system – have given him plenty to chase.
"They were a family that was kind of invisible to most Americans … they were really integral for a hundred years at the highest level of American political power. I don't know any family that can really match that," Meier said.
In his newest book, Morgenthau: Power, Privilege, and the Rise of an American Dynasty, he delves into their lives and, in doing so, offers a unique perspective on over a century of American history.
Beginning with patriarch Lazarus Morgenthau's emigration from Germany to build his fortune and moving through Henry's time as a New York real estate baron, his son Henry Jr.'s role as FDR's confidant, to Robert's long run as district attorney in New York City, the family played a crucial role in the major events of the 20th century.
Meier recently spoke with the Connection about the book and how Wesleyan helped shape his research process.
The conversation has been edited for length and clarity.
What drew you to the Morgenthaus in the first place? Why that family and that particular story?
(District Attorney for New York County) Robert Morgenthau was 89 years old when I first met him. He'd had won nine terms as DA, which was extraordinary. When I originally went to see him in Spring 2008 I was going to do a magazine profile on him and he wasn't really interested in another one.
In preparing for that interview, I read his great-grandfather's diary, a memoir, written at the ripe age of 27 in 1842 in German. When I went to see the DA for the first time for an interview it was supposed to be 45 minutes. He started talking about his father and his grandfather, and I said 'there's also your great-grandfather' and I think that caught his eye. The 45-minute interview became an hour and a half, then we went out for lunch and then we spoke for another two or three hours.
It was a whole afternoon and I then realized, wait a minute. Maybe it's not a magazine profile, maybe it's not a biography of the DA. It's longer, it's about four generations, it's about 153 years of New York and world history told through the prism of one family.
When you approach a project like this that begins with a living person, it seems like a monumental task – how do you begin?
It hadn't occurred to me, but I do have a method, and its sounds corny and cliché, but it really does begin at Wesleyan in the [College of Letters] and then I went on and did something similar at Oxford where I got a second BA. It's the weekly tutorial at COL – you might be assigned something from Ulysses, or Aristotle, or Thomas Mann. I would read everything I possibly could, primary sources, then critiques of that and counter critiques. I would just try to ingest and digest everything I possibly could. I don't recommend this for other people because it's incredibly time consuming and you can drive yourself to the edge of insanity. But I try to know as much as I can from the first interview on because you never know what might come up.
At the same time, I've been a reporter for 30 years and my training is "find the shortcut, you're on a deadline." In this case, there was the burden of three of the four generations being incredible pack rats. There are millions of documents having to do with the Morgenthaus preserved in state and private archives, more than 100 in the US alone.
The shortcut was going down to see John Morton Blum, the famous historian at Yale. We had a long afternoon – it was dark when I left New Haven. It was a personal tutorial. He said "This is what you can do that I couldn't. These are the three stories you've got to do. You've got to do [Secretary of the Treasury Henry Morgenthau Jr.'s] 12 years with Roosevelt. You've got to tell the stories of the women in the family. You can talk about anti-Semitism. You can talk about his incredibly tumultuous relationship with Truman, who fired him."
That gave me a huge head start. I did that similarly for every era of the book.… I would go to the top scholar. I was obviously blessed with an amazing generation of historians and also in New York, lawyers who work for or against (Robert) Morgenthau. I got the law degree that my dad always wanted me to have.
The other thing was going through the writing of the last generation of really great New York City court and police reporters, which is a world that has just been lost. Jimmy Breslin, Pete Hamill, Nick Pileggi – I was able to go through their archives and so that gave me a leg up and, really, an education. I don't know how many PhD's I could've gotten with the research for this book.
Is there an overall takeaway about the collective history of the Morgenthau family?
There are a few. There was an episode in the middle of Manhattan that was completely forgotten. There was a race riot in which one man died. So much of America and the world thinks of Morgenthau and knows about the Central Park jogger case. But the Washington Square Riot, as it was called was completely forgotten. When I do 35 years (in the life of) the DA, it's not really about law and order, it's not about Bernie Goetz or John Lennon's murder. It's not the headline cases. A case like the riot is really looking at Robert Morgenthau's moral authority.
It's about what (Robert Morgenthau) stands for, first and foremost in terms of American law. No prosecutor has had a greater legacy in the history of the United States … he also has his name on the prosecution of more young Black and brown men than any other man in history.
It's also about America's role in the world and what it means to be an American, first and foremost. The subtitle of the book is "Power, Privilege, and the Rise of an American Dynasty." My favorite word there is American and not dynasty. What does it mean to be an American? Robert Morgenthau died 10 days before his 100th birthday and right to the end he was concerned with what that means. Are we losing our ability to take in immigrants and the lure for them to come here? That was his story and he felt it right to the end.
The Morgenthaus asked questions about how America should use its power. How should America exercise moral authority? It sounds corny but it is absolutely central to their whole family.
How did your time at Wesleyan inform your career choice?
Everyone at Wesleyan knows that that place runs on curiosity. That's something I definitely discovered there. The second thing was the really close reading (learned at the College of Letters). "Don't tell me what you think. What's on the page?" Then, really, it's storytelling. How do you make sense of it? How do you craft it?
What is it about the process of "chasing ghosts" that animates you as a writer and as a journalist?
I think part of it is, going back to when I was a young kid, playing detective and trying to find the clues to piece together what really happened from just shards of evidence. Something is broken or something is missing. As a researcher you begin to see the places where (something is missing), whether it's in an archival trail or in an interview. What does it mean? I take that as a starting point to challenge the story, interrogate documents, and read between what's left out.