Michael Greenberg '76, P'14 Wins The Brain Prize 2023 for Neuroscience Research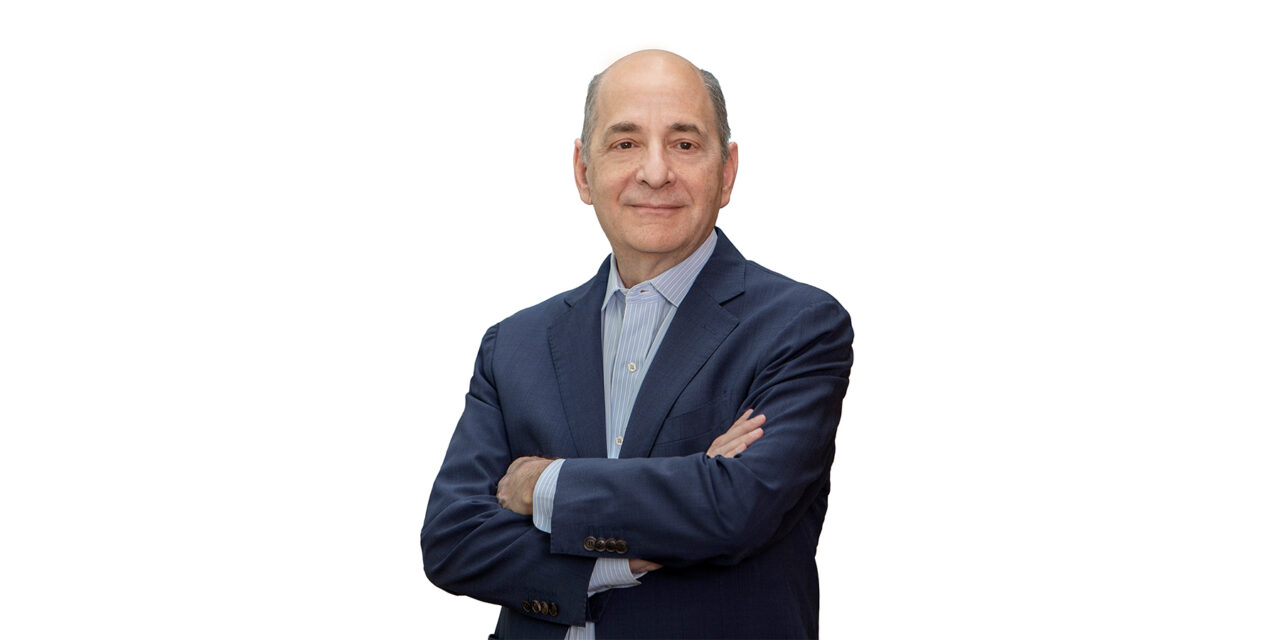 Michael Greenberg '76, P'14 is one of three winners of the Lundbeck Foundation's The Brain Prize 2023—the largest personal award for neuroscience research—for his contributions to the field.
Greenberg, the Nathan Marsh Pusey Professor of Neurobiology at Harvard Medical School, said it was "very gratifying" for his life's work to be recognized by neuroscientists at the highest level. He has spent more than four decades researching the brain, specifically neuroplasticity—the ability of the brain to change in response to learning, experience, or following injury.
"It's also been gratifying to see the work come to fruition in ways that we think might ultimately give insight into how the brain works, in particular nature versus nurture, and also may be useful in ultimately treating various disorders in the brain, including developmental disorders and possibly degeneration," Greenberg said.
Greenberg's work on activity-dependent gene transcription has shown how nature and nurture combine to help shape brain development in mammals. Emily K. Osterweil, professor of molecular neuroscience at University of Edinburgh, called this discovery "a paradigm shift that ushered in a new era for neuroscience."
His laboratory also characterized how signal transduction pathways link distal synapses to the neuronal nucleus, pinpointed a network of neuronal elements that coordinate gene expression changes, and found significant cell-type- and species-specific diversity in these kinds of transcriptional responses, the Lundbeck Foundation said. His findings have been significant in the understanding of Rett Syndrome—a rare genetic disorder that can cause severe impairments to one's ability to walk, speak, eat, and breathe—and other neurological disorders.
Greenberg graduated Wesleyan with a degree in Chemistry in 1976. He said he was attracted to the school because of its emphasis on a broad education.
"By immersing myself in literature, philosophy, and history as well as science I broadened my perspective and I learned to express myself well both in writing and speaking," Greenberg said. "I think that these skills are under-valued during scientific training, and that a lot of my later success is due my having developed these skills while in college."
After leaving Wesleyan, he studied biology at Rockefeller University's graduate program and joined the lab of Nobel Prize-winner Gerry Edelman. After earning his PhD in biochemistry, he did postdoctoral research at New York University before becoming an assistant professor at Harvard Medical School. He then led Boston Children's Hospital's neurobiology department before taking over as the chair of neurobiology at Harvard, a post he held for 14 years.
Greenberg shares the award with Christine Holt, professor of developmental neuroscience at the University of Cambridge, and Erin Schuman, director of the Max Planck Institute for Brain Research. Each will be presented with their medals by Crown Prince Frederik of Denmark at a ceremony in Copenhagen in June.
"Together, the Brain Prize 2023 winners have made ground-breaking discoveries by showing how the synthesis of new proteins is triggered in different neuronal compartments, thereby guiding brain development and plasticity in ways that impact our behavior for a lifetime," Richard Morris, chair of The Brain Prize selection committee, said.