Faculty Achievements: May 2023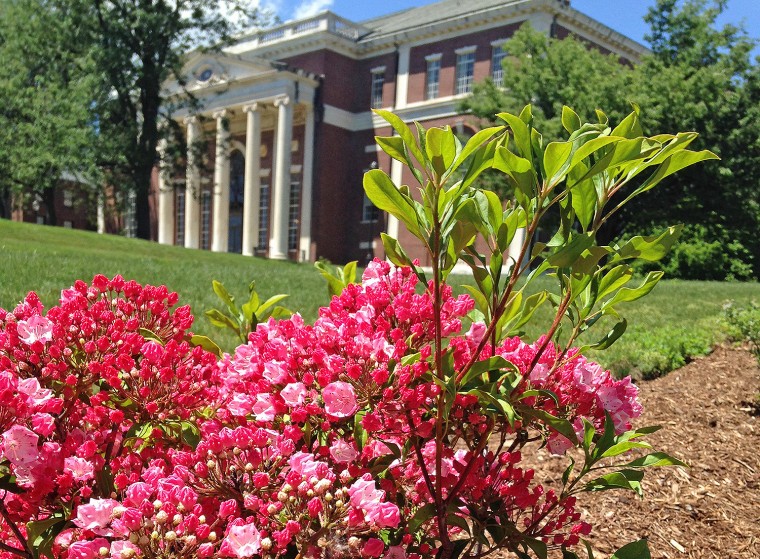 Associate Professor of the Practice in Letters Charles Barber wrote "In the Blood," the true story of how an absent-minded inventor and a down-on-his-luck salesman joined forces to create a once‑in‑a‑generation lifesaving product. The book was published in May 2023 by Grand Central Publishing.
Giulio Gallarotti, Professor of Government, will release a new book titled "Alternative Paths to Influence: Soft Power and International Politics" in June 2023. The book, which explores the process by which soft power is created, will be published by Routledge. He was also recently named a Senior Fellow at the Global Climate Innovation Center, working with businesses to promote sustainable corporate strategies.
Class of 1958 Distinguished Professor Ethan Kleinberg recently published a paper "The Time of Ghosts and the Ghosts of Time," in Ethics and Time in the Philosophy of History: a cross-cultural approach eds. Bennett Gilbert, Natan Elgabsi (London: Bloomsbury, 2022). His piece "Hiding (from the Present) in the Past" accepted for publication in History of the Present: a journal of critical inquiry (Duke University Press), Fall 2023.
María Ospina, Associate Professor of Spanish, has recently released a novel written in Spanish entitled Solo un poco aqui, published by Random House. In her debut novel, Ospina explores how animals move across the landscapes that humans transform. Through the stories of these non-human beings, she forces us to meet each animal's gaze and asks us to be curious about how they might feel and what they might think. The novel will also be distributed in Spain and other Spanish-speaking countries in the coming year.
Adjunct Assistant Professor of Environmental Studies Helen Poulos published five papers since the start of 2023, including "Environmental correlates and reproductive capacity of Guadalupe fescue (Festuca ligulata Swallen), an endangered grass of the northern Sierra Madre Oriental," Natural Areas Journal; "Detecting patterns of post-fire pine regeneration in a Madrean Sky Island with field surveys and remote sensing," Science of the Total Environment; "Exploring lake user and manger knowledge of aquatic invasive species in New Hampshire freshwater lake systems, USA." Journal for Nature Conservation with Becky Velie '22, and Jordan Green '23 (In Press;) "Plant-pollinator interactions in a northern California coastal habitat, San Bruno Mountain, San Mateo County, California, USA," in Natural Areas Journal, with Miles Brooks '20; "'Smallholding for Whom?': The effect of human capital appropriation on smallholder palm farmers," in Agriculture and Human Values, with Gabe Snashall '21.
Joseph T. Rouse, Hedding Professor of Moral Science, recently published a paper entitled "The Radical Naturalism of Naturalized Philosophy of Science," Topoi 2023. His upcoming book Social Practices as Biological Niche Construction will be published by University of Chicago Press in early Fall 2023.