New Documentary Sheds Light on Charlottesville Trial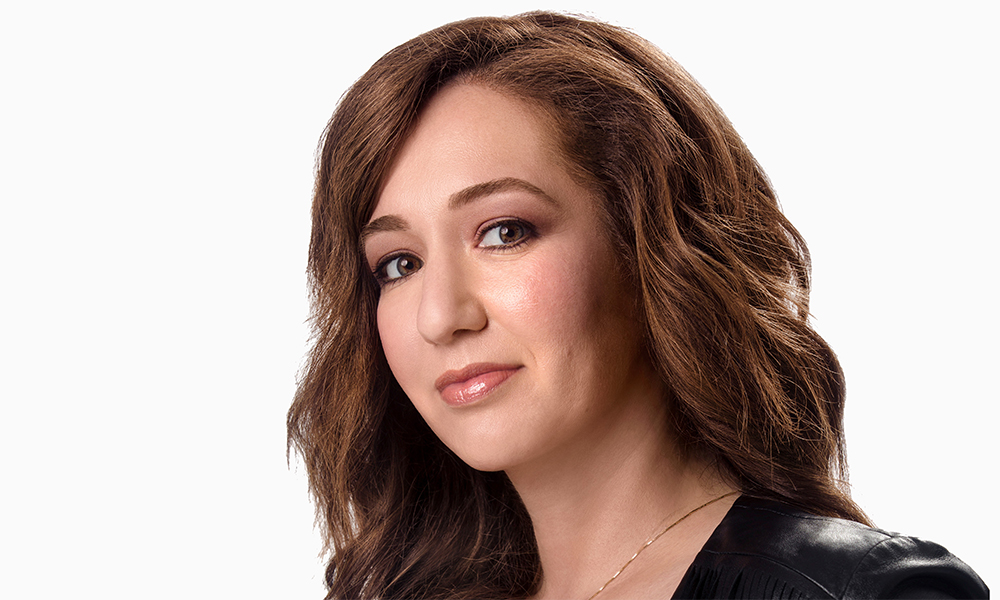 Producer Michelle Rabinowitz Carney '02 has produced a newly released documentary about the civil trial of white supremacists in Charlottesville that sheds new light into the motivations of the far-right organizers—and the courageous stand attorneys and plaintiffs took against them.
"No Accident," released on HBO and available to stream on MAX or HBO and MAX October 10, follows the attorneys who took a novel legal approach against the leaders of a far-right rally in Charlottesville in 2017 that resulted in violence and the death of counter-protester Heather Heyer.
"What people don't realize is there was a larger conspiracy to commit violence against people of color and their allies at the Unite the Right rally in Charlottesville. This was the public emergence of the white nationalist and extremist rhetoric that seemed so fringe and is now a part of one of the two major parties' platforms," Carney said.
The attorneys, including Michael Bloch '00, and nine plaintiffs won a landmark judgment in 2021, holding the organizers of the rally liable for $25 million in damages, effectively putting these hate groups out of business. Bloch's efforts were previously featured in Wesleyan magazine.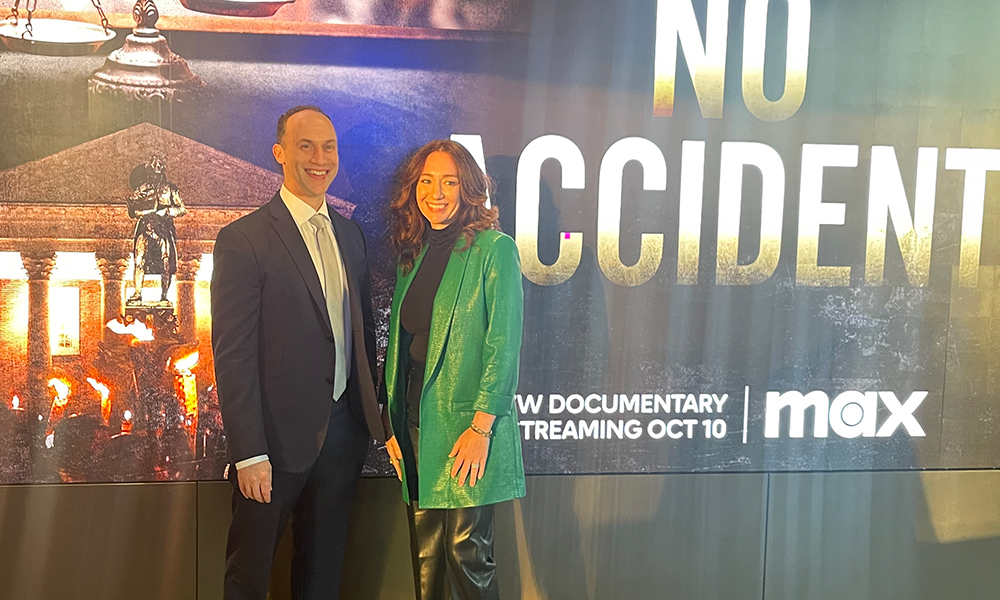 The defendants, which included white supremacist leader Richard Spencer, falsely argued that they didn't intend to incite racially motivated violence, and that the rally was spontaneous. The documentary shows that lie in its full detail, outlining their coordinated conspiracy to foment a race war.
"(The attorneys) make that clear through the defendant's own Tweets, posts on Discord, and things they said in podcasts," Carney said. "They basically had to make that clear to a jury over the course of five and a half weeks. So, then we had to take that five-and-a-half-week argument and turn it into a 90-minute film. It's very complicated."
Carney and her team moved in a bubble with the attorneys on the case. With COVID raging around the country there was a need to keep everyone safe. But this practical concern gave unprecedented access to the attorneys as they worked. The filmmakers were careful not to do anything to compromise the case, but they had access, in real time, to the thoughts and efforts of the attorneys, Carney said.
"It really was like being in a war room or the Situation Room … Basically the legal team took over a hotel in Charlottesville. People lived there. In all the conference rooms people were preparing for each day in court. Everyone would work till 2 am and then everyone would wake up at 7 am," Carney said.
The bubble didn't just exist to keep COVID out—there were tangible threats to the attorneys as they did their work. "There was a whole security apparatus around the team. You see it in the film," she said.
As with any documentary, there is a wealth of stories that could be told, Carney explained. Each lawyer and plaintiff (not all of whom wanted to participate in the film) had compelling stories to tell. "You come back with a huge pile of footage and then you have to start pulling the strands, figuring out the stories, and then chiseling it down to a compelling story from this massive block of material," she said.
Carney's quest to tell those real-life stories began at Wesleyan. An interest in music and a meeting with President Emeritus Douglas J. Bennet Jr. '59, P'87, '94, Hon. '94 led to radio internships, which then led to a work at MTV News covering politics. She is now an Emmy-award winning documentary film producer. "I knew that I somehow wanted to be a journalist," she said.
While Carney and Bloch were contemporaries at Wes, they didn't know each other, but it wasn't surprising to her that other Wesleyan graduates would be drawn to such an important social justice moment.
"It's part of the education you get at Wesleyan, that both of us felt compelled to go into fields that involved advocacy," Carney said. "I felt like, whatever I did in my career, I would advocate for people and make sure their stories were told."