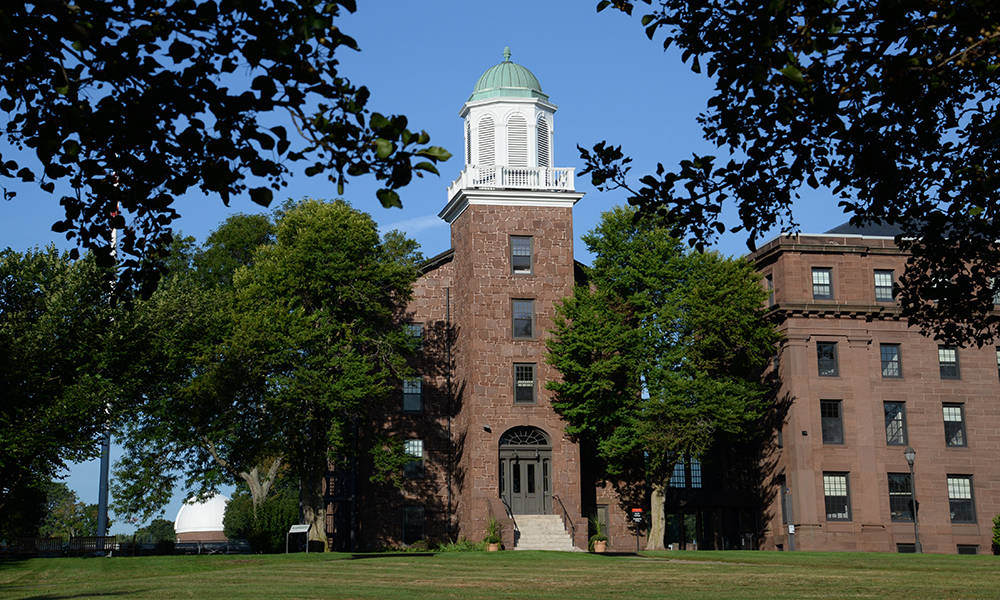 In the wake of the horrific attack on Israel and the subsequent war in the region, members of the Wesleyan University community are gathering to denounce the attacks on civilians and to support those unmoored by these events.
"When last Saturday I denounced the Hamas attacks on Israel, I was not fully aware of their horrific brutality. And the news has only grown darker…We learn from one another while we share this beautiful campus. University climates can, of course, change, but I am proud that so far our students, faculty and staff have offered one another support," said President Michael S. Roth '78 in a post on October 14.
President Roth also posted on October 7th: "The kidnapping and slaughter of civilians, and the celebration of vicious murder by armed fighters recalls the worst dimensions of human violence. The war that Hamas unleashed this morning will be devastating. It already is. May it not be long before the peacemakers can find a way."
The University community quickly mobilized to offer help to those who needed support. Two Wesleyan students who were studying abroad in Israel have left the country. (Editor's note: A previous version of this story incorrectly identified where two Wesleyan students studying in Israel were located during the attack. The students were located in Tel Aviv when the attack began on October 7 and were forced to flee into bomb shelters several times over the course of the weekend before they were able to safely evacuate.)
The Office of Spiritual and Religious Life convened a listening circle on October 9 to give Wesleyan community members an opportunity to grieve, share their perspectives, and engage in active listening. Over 50 students were in attendance.
In addition, Chabad at Wesleyan gathered outside of Usdan on Monday night to connect with one another. Chabad Student Board President Liv Rubenstein spoke to the group, as did President Roth.
"Just like you, we are devastated by the horrible news, and truly, we have no words to describe the pain," Chabad at Wesleyan posted on its Instagram page. "Alongside you, we are mourning, crying for the terrible events that have befallen our dear brothers and sisters and the uncertainty that lies ahead."
Wesleyan has many resources that its community can call upon to process what might be complex and intense feelings about what is unfolding in the world. "The university chaplains are available to offer a confidential, nonjudgmental listening presence and work with people from any or no religious identity," according to the Office of Religious and Spiritual Life.
Events:
Friday, October 13, the Wesleyan Jewish Community will sponsor its weekly Kabbalat Shabbat service and home cooked meal.
(Please follow the University on Instagram and subscribe to Faculty and/or Community Forum for more information).
Resources available to students, faculty, and staff include: