Wesleyan Launches Historic Fundraising Initiative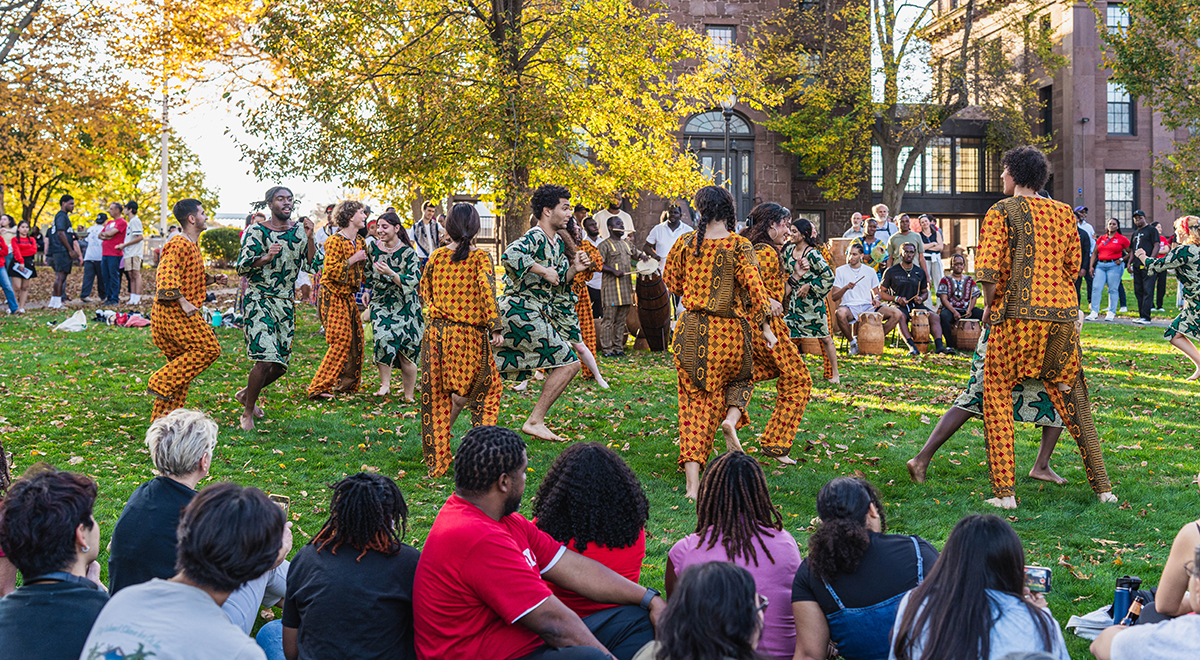 Wesleyan University announced the launch of a $600 million fundraising initiative, the largest in the University's history, on Saturday, October 28 during Homecoming and Family Weekend.
Approximately 350 members of the Wesleyan community gathered to celebrate that more than $360 million had already been raised through the initiative, called "This is Not a Campaign. This is Wesleyan."
"Wesleyan is not your ordinary liberal arts college, and to signal this, we make a point of scrapping the ordinary term 'campaign'—the ordinary just doesn't do justice to who we are and who we want to be," wrote President Michael S. Roth '78 and Vice President for Advancement Frantz Williams '99 in a message to the community.
Shortly after the Wesleyan football team trounced Amherst 34-7, African drums, normally a centerpiece of Commencement festivities, rang out to call the community from Andrus Field to McKelvey Green to find out what the "launch of something big" was going to be.
The celebration itself was a microcosm of life at the University, a place where the arts and sciences come together in unexpected ways.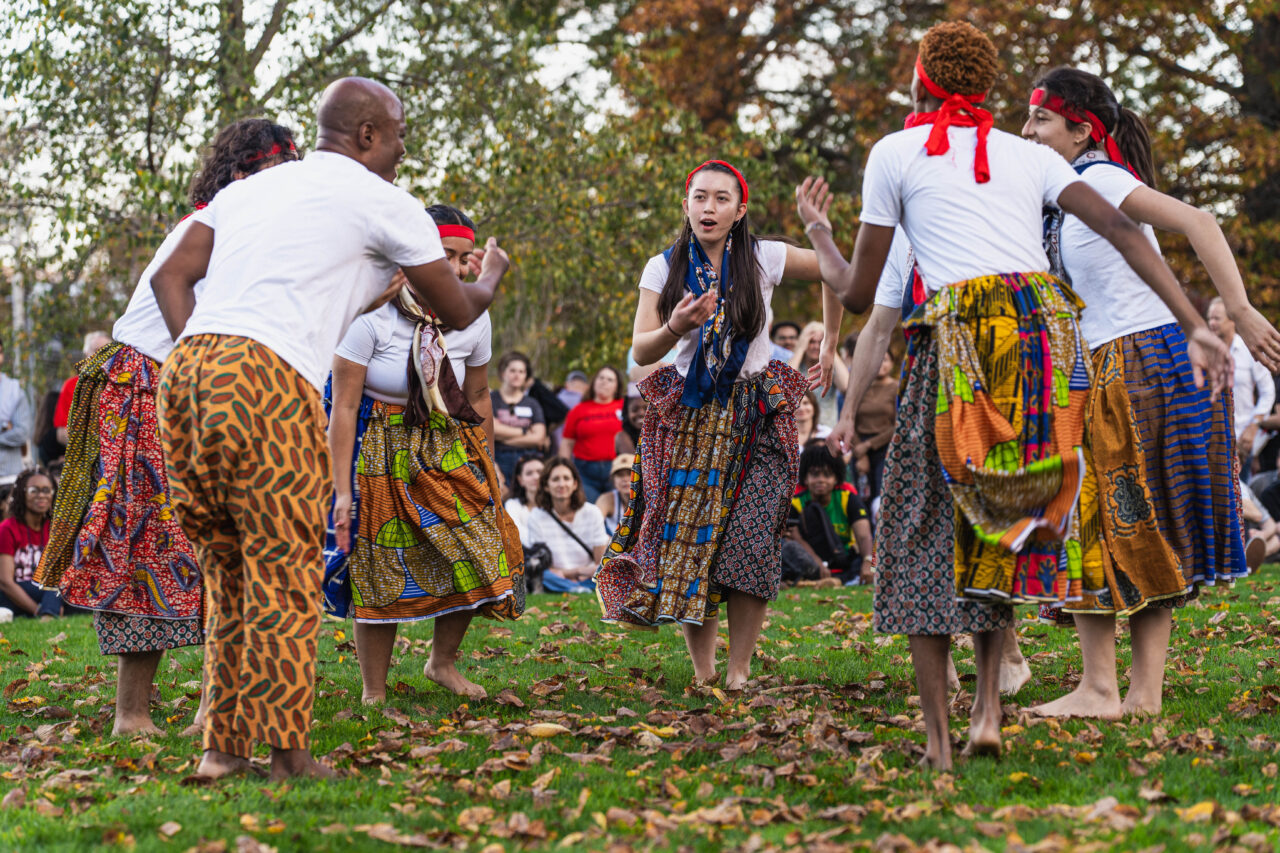 Students from the Center for the Arts helped screen-print t-shirts, while Professor Anthony Ryan Hatch's Black Box Labs offered an opportunity to witness technoscience in action. Professor of Dance Iddi Saaka and students in his West African dance class got the crowd moving with a performance. Black Raspberry, a 22-member student music collective led by Neo Fleurimond '24, blew the roof off with a spirited concert. Fleurimond's senior thesis will be on Black Raspberry, examining issues of Black identity in an ethnographic research paper and doing a showcase performance with the band.
"They are part of what makes Wesleyan an incredibly special place," said Provost and Senior Vice President for Academic Affairs Nicole Stanton.
Roth acknowledged in his remarks that these are challenging times for many, which underscores the importance of the contributions Wesleyan makes. The University's embrace of world cultures, adventurous science, and extraordinary research contributes to the lives of people across the country and around the world, Roth said.
"What Wesleyan has to offer its students, its alumni, its faculty and staff, the Middletown community, and the world is more important than ever," Roth said to the cheers of the crowd. "This is what we need now. We don't need more social media posts. We don't need more violence. We don't need more screaming. We need more Wesleyan."
To accomplish this, the University will grow its capacity to offer generous financial aid, improve its facilities, and augment its curriculum. "We're asking for your support to do everything we now do with more intensity, creativity, love, and effectiveness. With your help over the next several years we're going to rise to new levels," Roth said.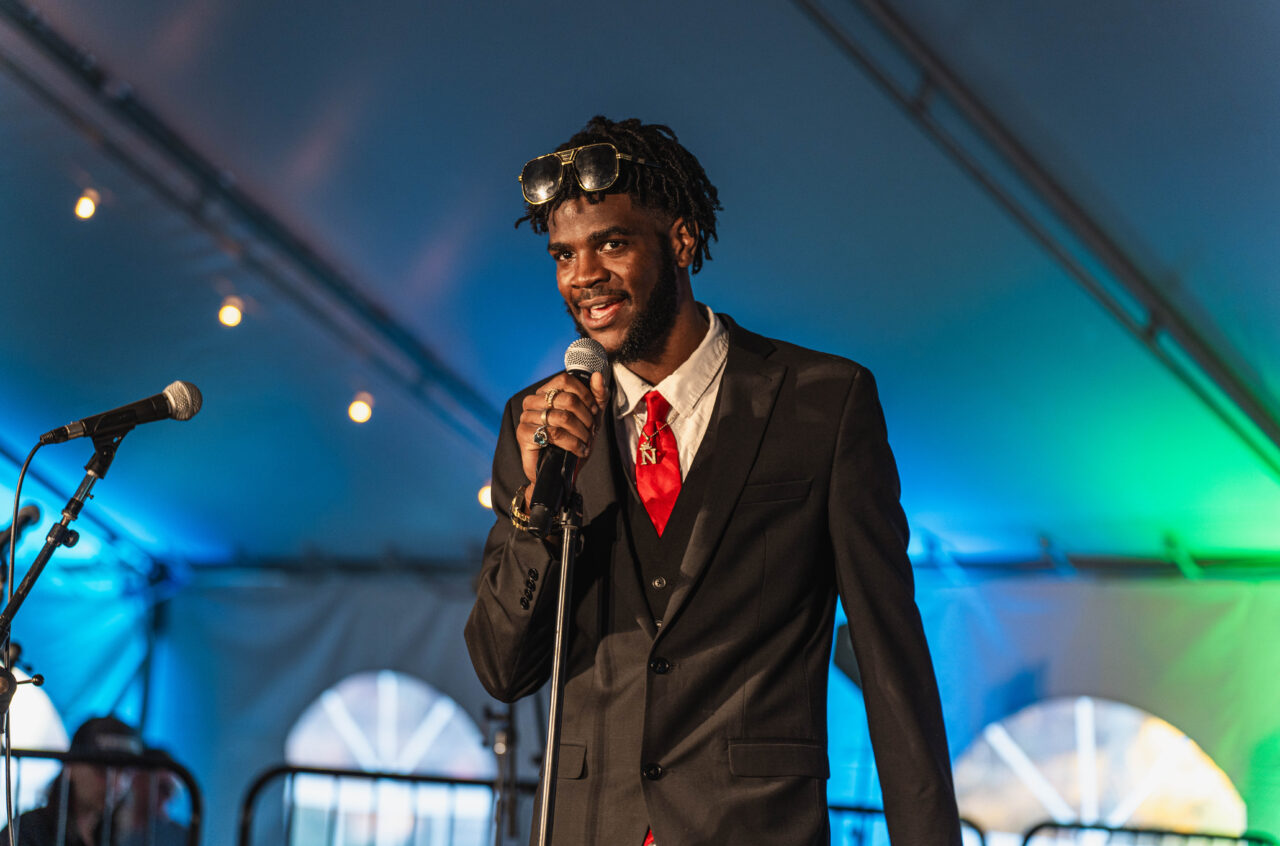 A focus of the campaign is to help Wesleyan expand access and combat inequities that exist in higher education by increasing financial access through scholarships and grants which, in turn, will realize a more diverse, equitable, and inclusive University.
The contributions raised will also help mold synergistic learning and living spaces across the University, affirming Wesleyan's commitment to creating facilities that encourage a campus-wide cross-pollination of ideas while nurturing boundary-pushing scholarship.
Finally, Wesleyan's investment in curricular and co-curricular programs like athletics, residential living, civic engagement, student wellness, career planning, and student learning, will create stronger and more fully engaged networks across campus.
A place like Wesleyan, which is committed to intellectual diversity, understanding differences, and defending free speech, is even more important in a polarized society. "We need your help, but the cause is worth it," Roth said.