Diversity and Talents of the Class of 2019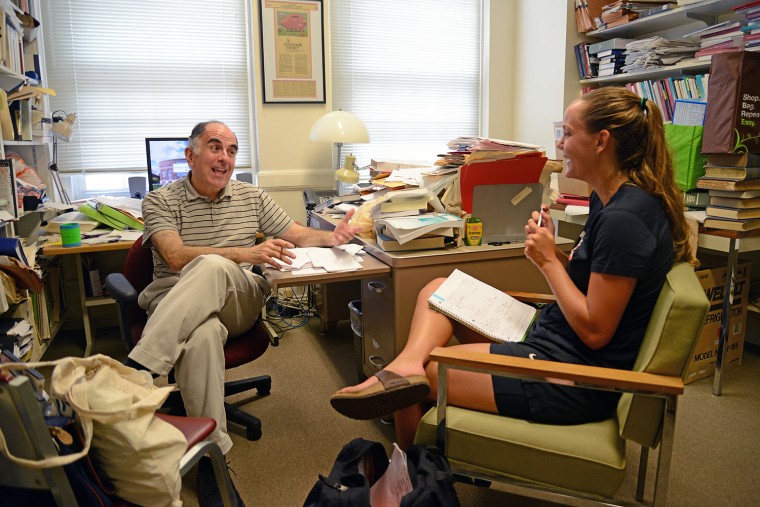 <div class="at-above-post addthis_tool" data-url="http://newsletter.blogs.wesleyan.edu/2015/09/04/classof2019stats/"></div>Students in the Class of 2019 were selected from some of the toughest competition the Office of Admission has ever seen. "Our new students are superbly prepared—by traditional academic measures as good as it gets. And, particularly well prepared to work across the entire curriculum of arts and sciences," said Nancy Hargrave Meislahn, dean of admission and financial aid. "The range of talents, cultures, family backgrounds in this group is remarkable. In many ways, this may be the most diverse class ever enrolled at Wes—and that's saying something!" The Class of 2019's top projected majors are economics, biology, psychology, film studies and English while 13 percent are undecided.<!-- AddThis Advanced Settings above via filter on get_the_excerpt --><!-- AddThis Advanced Settings below via filter on get_the_excerpt --><!-- AddThis Advanced Settings generic via filter on get_the_excerpt --><!-- AddThis Share Buttons above via filter on get_the_excerpt --><!-- AddThis Share Buttons below via filter on get_the_excerpt --><div class="at-below-post addthis_tool" data-url="http://newsletter.blogs.wesleyan.edu/2015/09/04/classof2019stats/"></div><!-- AddThis Share Buttons generic via filter on get_the_excerpt -->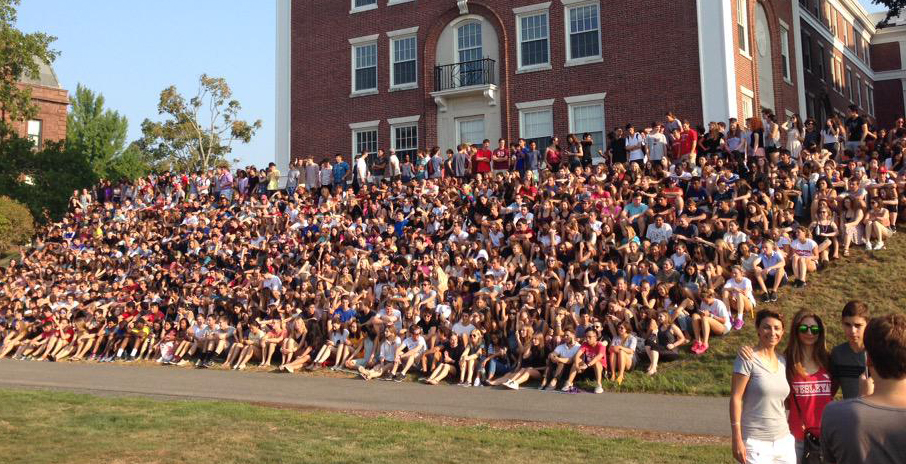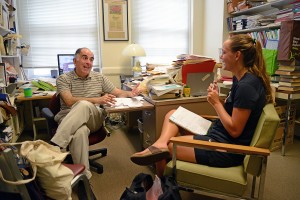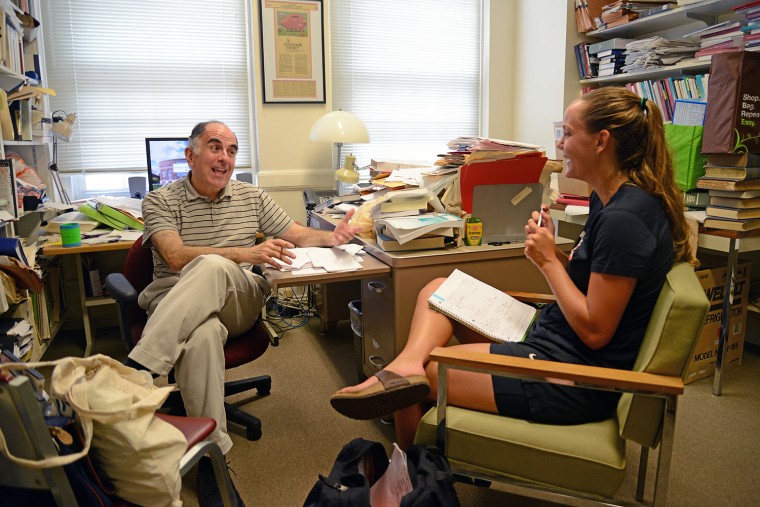 By 9 a.m. Sept. 2, vehicles brimming with backpacks, boxes, books, bedding, microwaves, clothes, laptops, lamps and dorm decor descended on Andrus Field. Members of the Class of 2019, with help from their families and fellow students, moved into their student residences and immediately began New Student Orientation (See photos and a video of Arrival Day here).
Meg Harrop '19, who is on the women's soccer team, said her transition to Wesleyan has been "incredibly welcoming, smooth and comfortable."
"There are only about nine other students in my hall, but everyone has such different backgrounds and interests, and the orientation activities helped me learn something new and meaningful about each of them," she said. "Everyone is excited to get to know each other, so everyone seemed comfortable approaching new people and knocking on other hall mates' doors. I can't wait to meet new people in my classes and get to know my professors!"
Students in the Class of 2019 were selected from some of the toughest competition the Office of Admission has ever seen.
"Our new students are superbly prepared—by traditional academic measures as good as it gets. And, particularly well prepared to work across the entire curriculum of arts and sciences," said Nancy Hargrave Meislahn, dean of admission and financial aid. "The range of talents, cultures, family backgrounds in this group is remarkable. In many ways, this may be the most diverse class ever enrolled at Wes—and that's saying something!"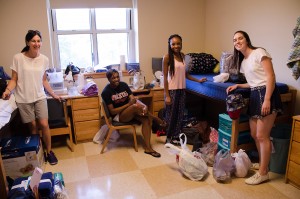 In 2014-2015, Wesleyan received 9,905 applicants for first-year fall admission into the Class of 2019. Of those, 2,181 were admitted and 758 expected to matriculate.
The Class of 2019 is 44 percent male and 56 percent female. International students make up 11 percent of the entire class and come from more than 40 countries including Brazil, Cuba, Ethiopia, Nepal, Zimbabwe and the United Arab Emirates. More than 100 students reside outside the U.S., and 80 are citizens of other countries.
Forty-two percent of the students (including international) are self-identifying students of color, the highest percentage in at least five years.
"This is as cosmopolitan and international a class as Wesleyan has seen," Meislahn said.
Seventeen percent of the Class of 2019 are first-generation college students. Thirteen percent have a Wesleyan alumnus/ae or student relative.
The Class of 2019's top projected majors are economics, biology, psychology, film studies and English while 13 percent are undecided.
Fifty-one percent of the class is receiving financial aid.
"We think we've assembled a remarkably engaged and talented group of new students—the next generation who are committed to making a difference wherever in the world they are, here at Wesleyan or beyond the university," Meislahn said. "The variety of talents and commitments to school groups, civic and religious organizations, politics and the arts that these students bring bodes well for the life of this vibrant community called Wesleyan.