Hamilton Breaks Tony Award Nomination Record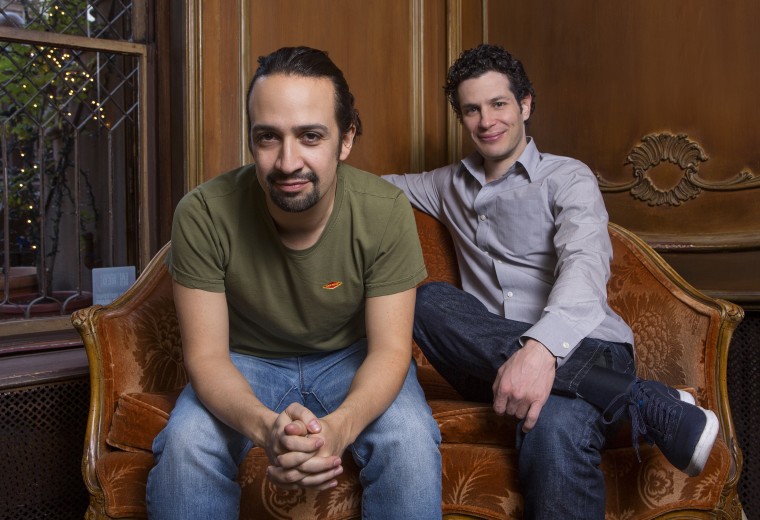 <div class="at-above-post addthis_tool" data-url="http://newsletter.blogs.wesleyan.edu/2016/05/06/hamiltontonynominations/"></div>Hamilton, written by and starring Lin-Manuel Miranda '02 and directed by Thomas Kail '99, received a record-breaking 16 Tony Award nominations on May 3, including nods for Best Musical, Best Direction of a Musical (Kail) Best Actor in a Musical (Miranda and Leslie Odom Jr.), Best Book (Miranda), Best Original Score (Miranda), Best Featured Actor in a Musical (three nominations), Best Actress in a Musical, Best Featured Actress in a Musical, Best Scenic Design of a Musical, Best Costume Design of a Musical, Best Choreography, Best Lighting Design of a Musical, and Best Orchestrations. The 16 total nominations broke the previous record of 15, shared by Billy Elliot (2009) and The Producers (2001). The Producers holds the current record for most Tony Award wins for a musical, with a total of 12.<!-- AddThis Advanced Settings above via filter on get_the_excerpt --><!-- AddThis Advanced Settings below via filter on get_the_excerpt --><!-- AddThis Advanced Settings generic via filter on get_the_excerpt --><!-- AddThis Share Buttons above via filter on get_the_excerpt --><!-- AddThis Share Buttons below via filter on get_the_excerpt --><div class="at-below-post addthis_tool" data-url="http://newsletter.blogs.wesleyan.edu/2016/05/06/hamiltontonynominations/"></div><!-- AddThis Share Buttons generic via filter on get_the_excerpt -->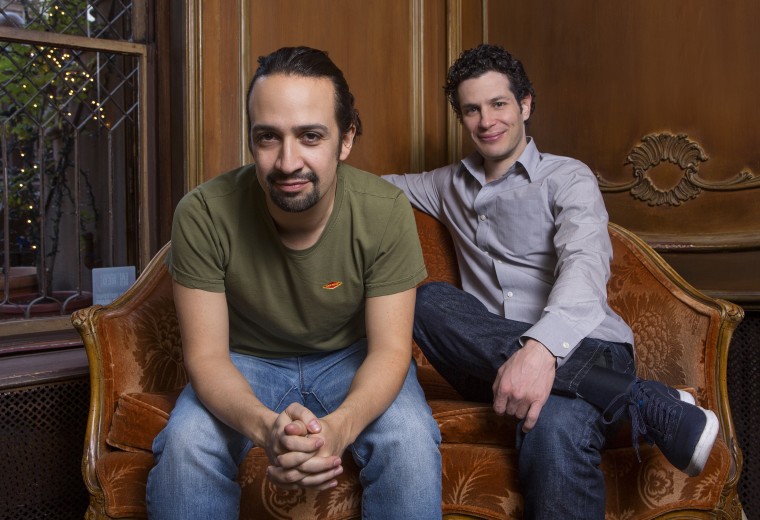 Hamilton, written by and starring Lin-Manuel Miranda '02 and directed by Thomas Kail '99, received a record-breaking 16 Tony Award nominations on May 3, including nods for Best Musical, Best Direction of a Musical (Kail) Best Actor in a Musical (Miranda and Leslie Odom Jr.), Best Book (Miranda), Best Original Score (Miranda), Best Featured Actor in a Musical (three nominations), Best Actress in a Musical, Best Featured Actress in a Musical, Best Scenic Design of a Musical, Best Costume Design of a Musical, Best Choreography, Best Lighting Design of a Musical, and Best Orchestrations. The 16 total nominations broke the previous record of 15, shared by Billy Elliot (2009) and The Producers (2001). The Producers holds the current record for most Tony Award wins for a musical, with a total of 12.
The 70th Annual Tony Awards ceremony will take place on Sunday, June 12, 2016, at the Beacon Theater in New York. The event will be televised live on CBS from 8 to 11 p.m. ET.
Last month, Miranda won the Pulitzer Prize for Drama for Hamilton. 
In February, Hamilton also won a Grammy for Best Musical Theater Album.
Read a Wesleyan magazine interview with Miranda and Kail on Hamilton.
Read a News @ Wesleyan story about Miranda being named one of TIME's 100 Most Influential People.
Watch Miranda's 2015 Wesleyan Commencement address.
See coverage of Wesleyan's Hamilton benefit, which raised $1.5 million for financial aid, in October 2015.