AFAM Program Welcomes 2 New Faculty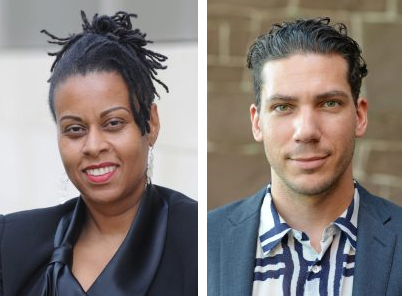 This fall, the African American Studies Program welcomed two new faculty members: Kali Nicole Gross, professor of African American studies, and Khalil Anthony Johnson Jr., assistant professor of African American studies.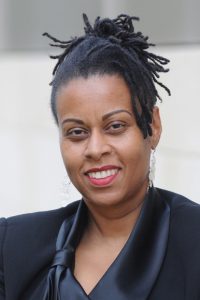 Kali Gross is the author of Colored Amazons: Crime, Violence, and Black Women in the City of Brotherly Love, 1880-1910 (2006) and the newly released, Hannah Mary Tabbs and the Disembodied Torso: A Tale of Race, Sex, and Violence in America (2016). She has been featured on NPR, C-SPAN2 and other television programs, and has consulted for the PBS show "History Detectives." Gross's op-ed pieces have appeared in The Washington Post, The Huffington Post, The Houston Chronicle, American Prospect, Ebony, Jet Magazine, The Root and Truthout.
"Wesleyan University has an excellent reputation," Gross said. "It's a school that is known for its high academic standards and super-smart students. When I learned of the opportunity to join the faculty, I was pretty excited, and I was heartened by the fact that the program was doing a cluster hire — meaning the institution had committed to more than one line; to me that suggested a sustained investment in the development and growth of African American Studies—that was and remains of paramount importance to me."
Gross has a PhD and MA from the University of Pennsylvania and a BA from Cornell University.
This fall she is teaching a junior colloquium on African American Women, Sex, Crime and Punishment. Next spring, she will teach Introduction to Modern African American History and African American Women's History.
"I have been so impressed by the students in the AFAM Junior Colloquium. The students are brilliant, dynamic, and tireless in their educational pursuits. They are doing graduate-level coursework—and they have done so bravely," Gross said. "Each week we have been grappling with dense histories covering African American women and sex, crime, and punishment in U.S. history. This is not easy or light reading. It can be incredibly difficult and frustrating because few of the works end with some sort of triumph—but my students have been diligent and have critically engaged the material. They have also brought fresh insights to texts that I have been reading for nearly a decade."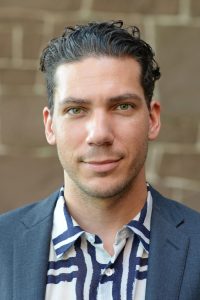 Khalil Johnson specializes in the intertwined histories of the African diaspora and Indigenous people in North America, with emphases on U.S. settler colonialism, education, and counter-hegemonic social movements. In his current manuscript project, Schooled: The Education of Black and Indigenous People in the United States and Abroad, 1730-1980, Johnson historicizes the Post-War migration of hundreds of African American educators to Indian Country ultimately unearthed a colonial genealogy of four generations of social reformers, missionaries, philanthropists, activists, and teachers who, since the 18th century, have used schooling to reconcile the founding cataclysms of the United States––the ongoing presence of Indigenous nations, free black people, and non-white immigrants. The result is a dramatic and transnational reinterpretation of American education and its consequences for colonized peoples across the globe.
"It's only my first semester, but I love teaching at Wesleyan," Johnson said. "The students are not only whip-smart, but more importantly they exemplify a politically engaged and compassionate mode of intellectual inquiry that inspires me to be more a humane, intentional, and active human in class, on campus, and in the world."
Johnson received his PhD from Yale University and his BA from the University of Georgia.
This fall he is teaching Freedom School and Early African American History. Next spring, he will teach Black and Indigenous Foundations of U.S. Society.
The African American Studies Program at Wesleyan offers a dynamic interdisciplinary approach to the study of people of African descent in the Black Atlantic world, especially in the United States and in the Caribbean. The major enables undergraduates to bring the methodologies, theories, and insights of diverse disciplines to bear on their studies of the history, literature, politics, culture, and art of peoples of African descent. Courses, which range from seminars to larger discussion classes, are informed by theoretical and empirical approaches and explore topics such as conceptualizations of race, issues of race and identity, as well as the social structures, cultural traditions, and political realities of Africans in the Diaspora.