Photographs by National Geographic Photographer Yamashita '71 on Exhibit in Beijing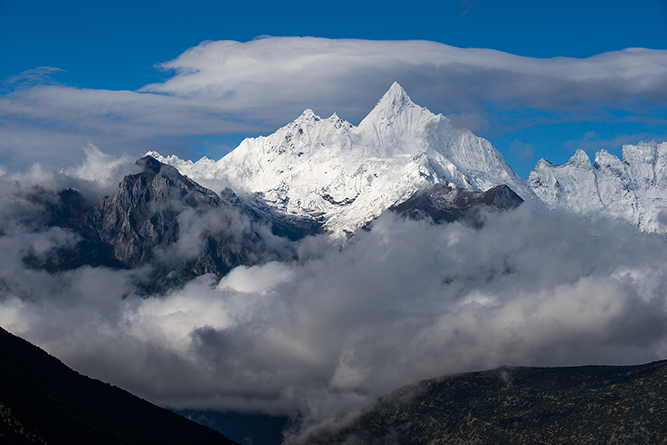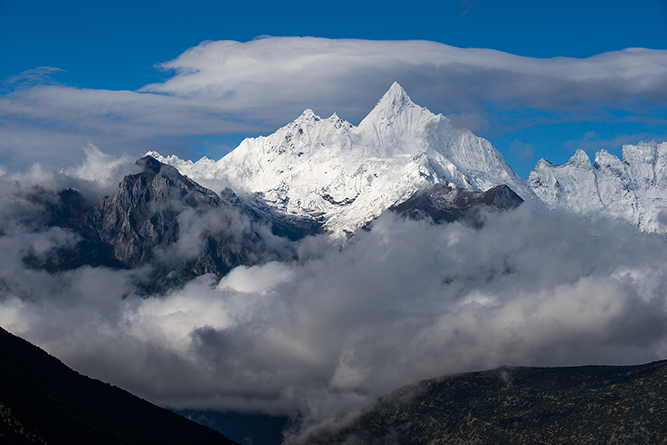 Return to the Tea-Horse Road, an exhibition by acclaimed National Geographic Magazine photographer Michael Yamashita '71, will be featured in the Sony U Space in Beijing, from Dec. 6, 2016, to Jan. 8, 2017.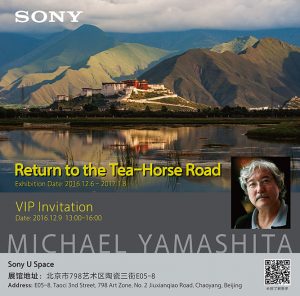 Drawn from a series of photographs created for a 2010 National Geographic article, "Tea Horse Road," Yamashita traces the legendary trail of grand vistas, where both Chinese tea and Tibetan horses were traded. His photographs offer cultural highlights rendered with intimacy—equestrian festivals revealing pageantry and brightly-colored flags, travelers sipping tea by yak-butter candlelight, men squatting to gather worms for herbal healers—as well vast landscapes of distant mountains traced with switchback trails and breathtaking majesty.
The exhibition highlights and features large-scale prints of his work, some two-by-three meters in size. Multiple Sony 4K television monitors will play a 200-picture slide show.
Additionally, Yamashita will be on hand for portions of each day this upcoming weekend (Dec. 9–11, 2016). He'll be at a reception on Friday, Dec. 9, signing books from 1 to 6 p.m., and on Saturday afternoon he will offer a slide show, as well as attending the show on Sunday. Admission is free, Yamashita notes and adds, "I hope to see many Wesleyan alumni."
The gallery is located at Jiuxianqiao Road No. 2, 798 Art Zone, Taoci 3rd Street E05-8, Chaoyang, Beijing, China.