As Theater Department Chair, Conlin Says Students Leave Strengthened to Generate New Work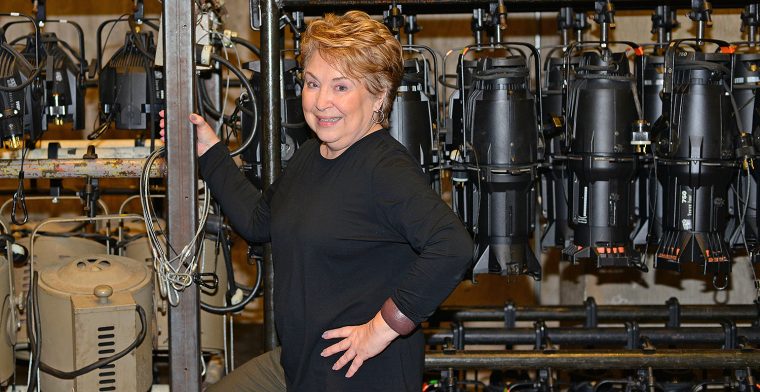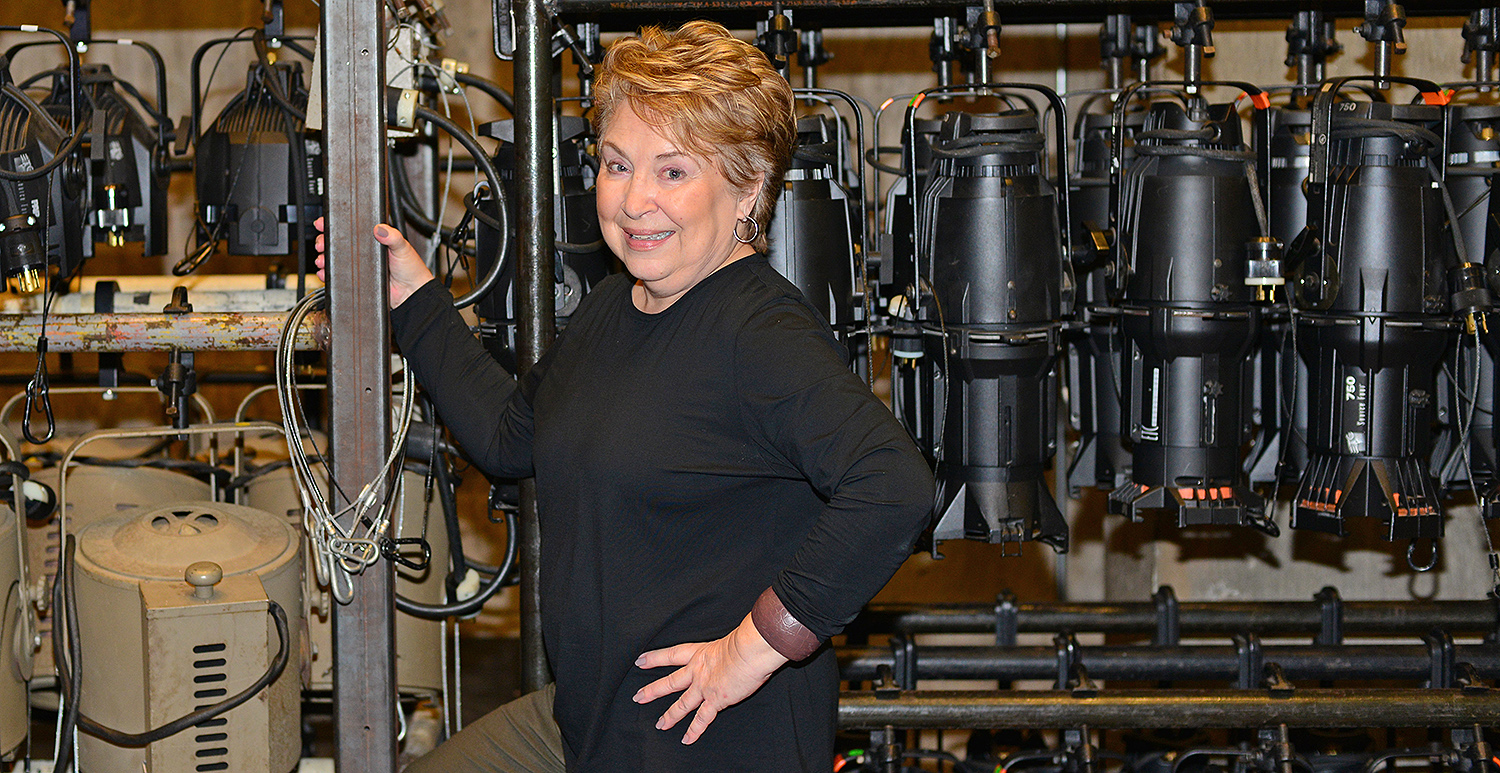 The Theater Department has begun fall semester with a new chair who combines an impressive list of creative accomplishments with deep and varied experience as an academic administrator.
Kathleen Conlin, Frank B. Weeks Visiting Professor of Theater, has held tenured faculty positions at the University of Texas at Austin, Ohio State University, and the University of Illinois in Champaign/Urbana. While juggling the varied demands of an academic career, she also served for 22 seasons as associate artistic director and stage director at the Utah Shakespeare Theater.
"I love being around young people who are not narrowly defined and are actively working to discover who they are and who they are in society," she says. "To be able to do that through an arts lens is spectacular."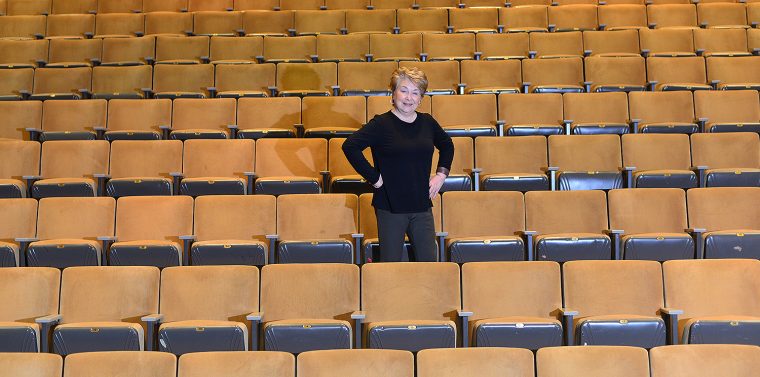 "It is exciting to begin a new phase of theater at Wesleyan with the assistance of someone as seasoned, wise and respected as Kathleen," says Ellen Nerenberg, dean of the arts and humanities. "It is a pleasure as well as a privilege to work with her to build on theater's past successes and create new kinds of opportunities of all sorts for Wesleyan students."
As one of her last projects at Illinois, Conlin recounts that she directed The Brothers Size, a play written by Tarell Alvin McCraney, who is African American. Students asked Conlin—who is white—to direct it, believing that she would be "sensitive to the script." As it turned out, the play was a tremendous success on campus, moved to Chicago, and launched the careers of two student actors.
Asked about first impressions of Wesleyan, she underscored "the huge devotion to students here across the board." It's not a focus that she has often seen at larger research universities, she says, adding, "It's so important to have a student-centric focus and a knowledge of what the field will require."
In addition to permanent faculty and visitors, Conlin will be working with guest artists in the department. She describes them as "extraordinary, representing some of the best work that has come out of Chicago, New York and Boston." This year the roster includes:
Paul Pryce, a native of Trinidad and Tobago, is an experienced actor who established a theater company called Scarlett Project, dedicated to production and creation of West Indian art and theater.
Greg Kotis is the author of many plays and musicals, including the Tony Award and Obie winner Urinetown. His musical theater workshop at Wesleyan plans to create a one-act musical before the end of the semester.
Edward Torres directed Marisol by José Rivera in fall 2015 at Wesleyan and taught directing courses last year. This year he will serve as guest director of The Pillowman by Martin McDonagh.
Donnie Mather is the founding artist of the Adaptations Project, which adapts new forms of storytelling to create works based on unusual source material.
Tira Palmquist is a playwright whose works include Overburden, Two Degrees (Denver Center), Ten Mile Lake (Serenbe Playhouse), Age of Bees (MadLab Theater, Tesseract), And Then They Fell (Brimmer Street, New York Film Academy).
"Immersion into new work and new ways of thinking is really key for students," says Conlin, noting that she values a rich mix of visiting professionals and continuing faculty, which results in a stimulating "creative collision."
"Wesleyan's Theater Department has so much to offer students – proximity to great professional work; a huge range of opportunities for students to perform, design or write for both departmental work or extra-curricular projects; so many opportunities for creativity in class; and terrific faculty across the disciplines," she says. "Students who study here will leave strengthened to generate new work."