Chernoff Honored at "Sound of Science" Musical Premiere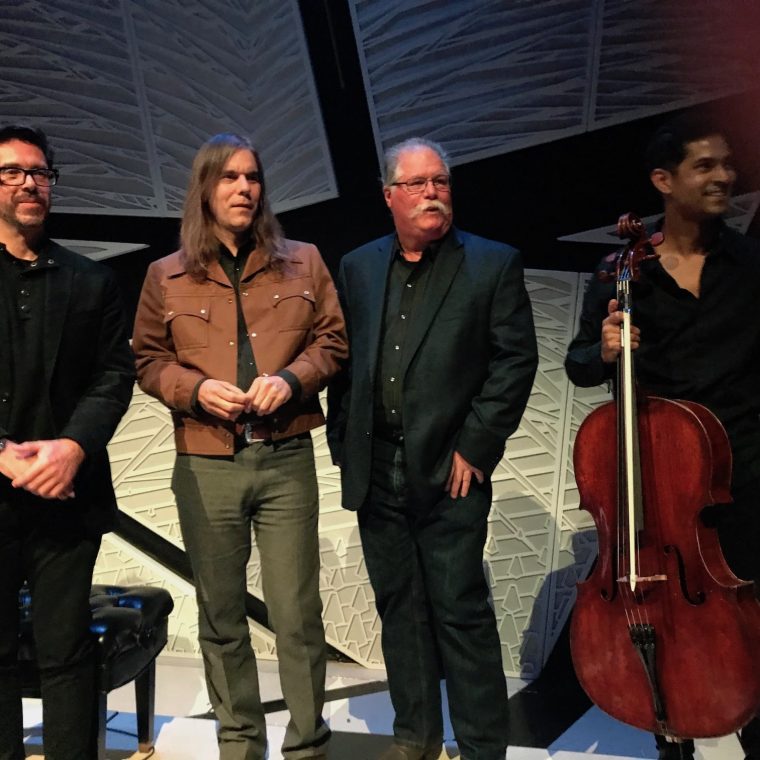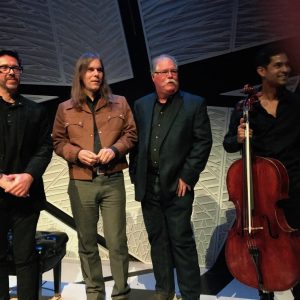 Barry Chernoff, director of the College of the Environment, was one of eight scientists recently honored with a new musical composition based upon his research—part of a concert and album titled "The Sound of Science, performed in New York City on Nov. 10.
The project aims to build "bridges between the musical and scientific worlds, celebrating their shared culture of inquiry," according to the website. The pieces were written by seven celebrated composers for amplified cello and electronics, and were all recorded and performed by world-renowned cellist Jeffrey Zeigler, longtime member of Kronos Quartet and several other groups. The Grammy Award–winning quartet has performed at Wesleyan's Center for the Arts, most recently in April 2018.
Each composer was paired with a scientist of his or her choosing and tasked with creating music inspired by and reflective of the scientist's life and practice.
Chernoff's piece, titled, "Pastaza," was composed by Graham Reynolds, an Austin-based composer-bandleader-improviser who creates, performs, and records music for film, theater, dance, rock clubs, and concert halls. "Pastaza" and the other works can be played online here.
According to the website: "Graham was drawn to Chernoff's work for its influence and importance on this grand scale…. When it comes to considering what future we are creating, there is nothing more crucial than the planet, its limited resources, and how it will fare for generations to come."
The piece aims to honor Chernoff's "abundant curiosity for the world" around him, and to examine the ways in which his work influences our understanding of "what came before and what's ahead."
"I am incredibly honored to have a piece of music inspired by my research and conservation efforts in the Amazon and in South America—and I am in awe of Graham Reynolds's ability to have imagined the music without having traveled by dugout in the Amazon basin himself!" said Chernoff. "His composition, 'Pastaza' is so beautiful, if not breathtaking. Hearing the music performed live by Jeffrey Zeigler with Graham's electronic backing with my photos being displayed on the wall was an experience I will never forget."
Chernoff is also the Robert Schumann Professor of Environmental Studies, professor of biology, professor of earth and environmental sciences, and professor and chair of environmental studies.