Kahindi '18 Awarded Rhodes Scholarship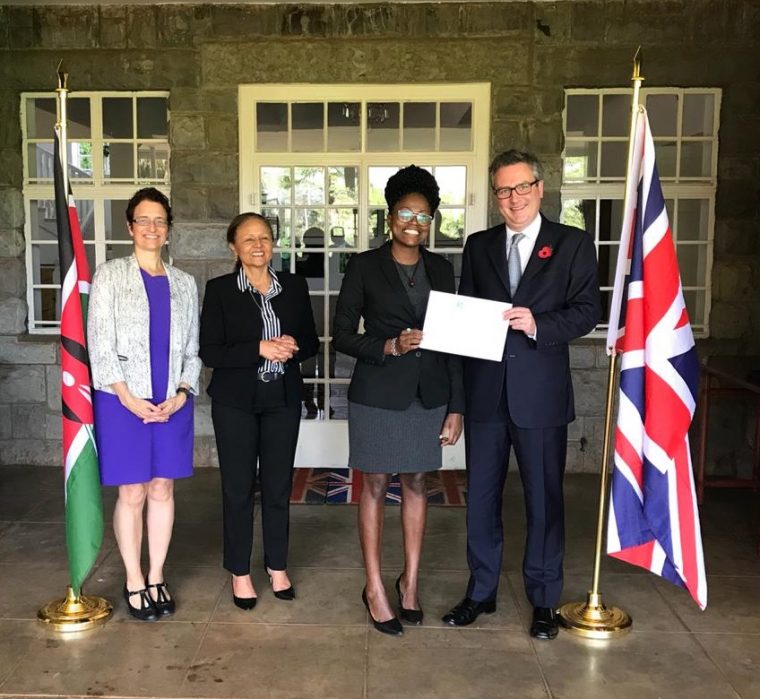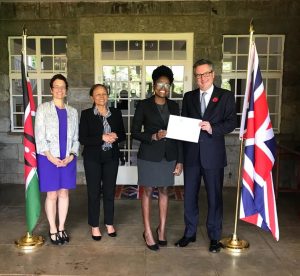 Claudia Kahindi '18 is a recipient of the 2019 Rhodes Scholarship for Kenya. Established in 1903, the Rhodes Scholarship is the oldest, and one of the most prestigious, international scholarship programs in the world. It offers about 100 fully funded scholarships each year to students around the world for post-graduate study at the University of Oxford in the UK. Recipients are selected based on their "outstanding intellect and character" as well as their motivation to "engage with global challenges," serve others, and become "value-driven, principled leaders for the world's future."
"For me, receiving the Rhodes Scholarship means that even the most disadvantaged person can achieve their ultimate vision through immense hard work, persistence, and support from other people," said Kahindi, who is originally from Kilifi, Kenya. She attended Wesleyan with assistance from the Kenya Scholar-Athlete Project (KenSAP) and graduated with honors in the College of Social Studies as well as a minor in African studies.
With the scholarship, Kahindi will pursue a Bachelor of Jurisprudence, the equivalent of an American JD law degree, at Oxford. She is also interested in pursuing African studies at Oxford, which she said, "has the best African studies program in the world."
Kahindi also hopes to engage with Oxford's Skoll Centre for Social Entrepreneurship, which she learned about through Makaela Kingsley '98, director of Wesleyan's Patricelli Center for Social Entrepreneurship.
"Through Skoll, I will immerse myself in think tanks and research to come up with sustainable and efficient legal solutions to social problems facing my country Kenya," she said. "My current job at Legal Outreach, a college access nonprofit based in New York, has inspired and exposed me to the ways law can achieve social change in the field of education, and I hope to continue thinking about such remedies with the help of the Skoll Centre and jurisprudence."
At Wesleyan, Kahindi served as a senator of the Wesleyan Student Assembly, residential advisor, and member of the African Students Association Board and the Patricelli Center for Social Entrepreneurship Board. While at Wesleyan, she was also named a 2017 Newman Civic Fellow by Campus Compact, and received a Davis Projects for Peace grant to launch KIU, an English education project in her home region in coastal Kenya.
Kahindi credits her experience in Wesleyan's College of Social Studies with preparing her well for the Rhodes.
"I am so grateful for the community I found there, the deep intellectual discussions I had with faculty and students, and the support I found from the faculty and students during difficult times," she said, adding that she encouraged other minority students at Wesleyan to explore CSS, and asked the major to continue offering structural support to minority students.
She also thanks Steven Pfeiffer '69, a Rhodes Scholar himself, for encouraging her to apply for the scholarship, as well as Alice Hadler, senior associate director of the Fries Center for Global Studies, for all her support during Kahindi's time at Wesleyan.
After Oxford, Kahindi intends to pursue a master's in international human rights, and to work for a human rights organization in Kenya, before ultimately establishing her own law firm.
Read Kahindi's profile on the Rhodes Trust website.