Shumway '20 Wins TEDxWesleyanU Student Speaker Competition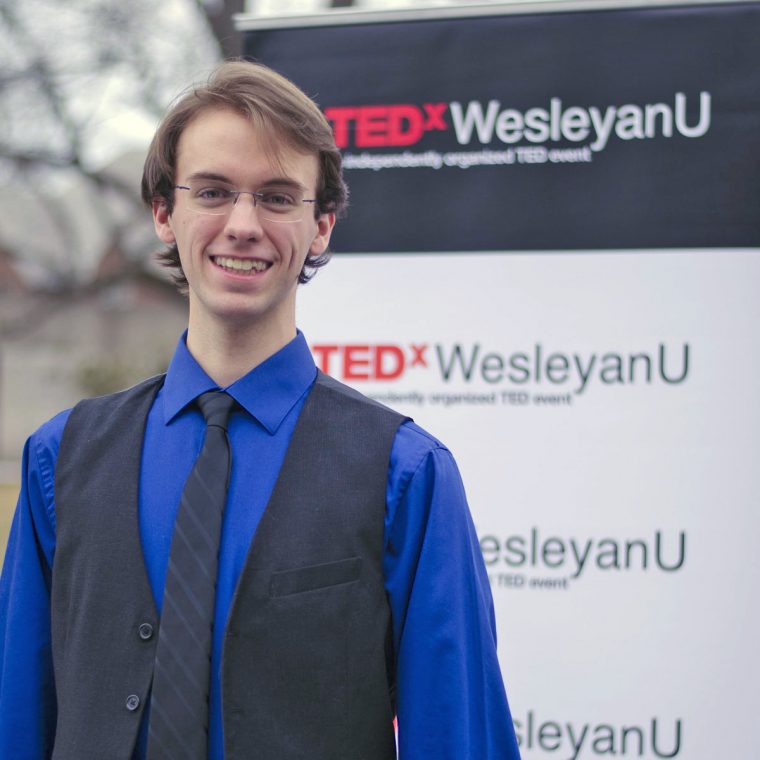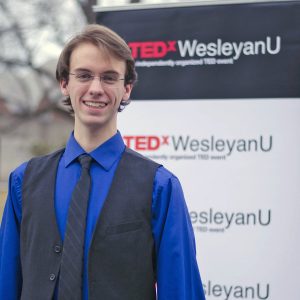 During Wesleyan's second annual TEDxWesleyanU in April, a Wesleyan junior will have the opportunity to deliver a 10-minute talk alongside numerous distinguished alumni and guest speakers.
As the inaugural TEDxWesleyanU Student Speaker Competition winner, Dylan Shumway '20 will share his talk titled "Small Moments" at the April 27 conference.
"My talk focuses on how small interactions we have on a daily basis can impact our lives on a larger scale, and that we should utilize their impact to foster positive change," Shumway said. "Developing a TED talk was a fun and engaging challenge because it has allowed me to synthesize my life experience into something that could potentially help others! The topic is one that I often discuss and share with friends and family."
TEDxWesleyanU was founded by a team of students on the principle of broadening thought diversity on campus and beyond. During the inaugural conference, the TEDxWesleyanU team invited changemakers and thought leaders from medicine, art, music, business, and more, to present.
"For the second annual conference, the team thought that featuring a student perspective in addition to the other innovative thinkers would be critical in furthering our mission," said TEDxWesleyanU cofounder and lead organizer Eunes Harun '20.
Shumway competed against seven other students in a pitch competition and ultimately won the final round after delivering a full TEDx talk.
"While all the finalists blew the judges away, Dylan shared an idea worth spreading that left the judges inspired. That's why we're so eager to share Dylan's compelling talk with the world," Harun said.
Shumway, a university major, is combining courses in neuroscience, music, design, and engineering to create a degree that will allow him to craft intuitive and engaging experiences.
"I'm super excited to have been selected to speak at the conference," he said. "I watch TEDx talks pretty frequently since they often serve as really cool introductions to fields I may not have encountered otherwise."
Tickets go on sale April 15 at TEDxWesleyanU.com. The rest of the speakers will be announced each day leading up to the 15th on @TEDxWesleyanU social platforms.