Wesleyan Wins "Best in Show" at 2019 DataFest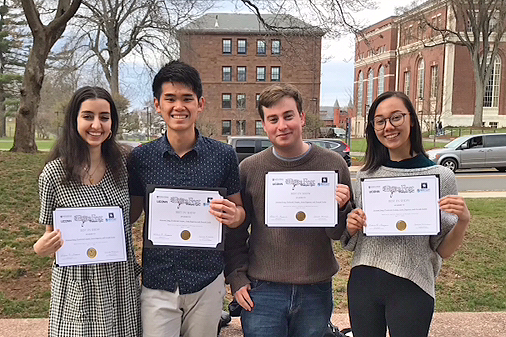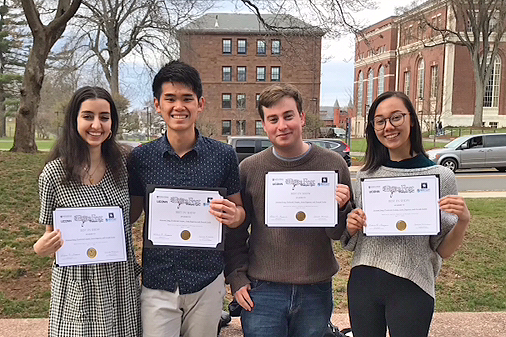 A Wesleyan team took the top award—"Best in Show"—during DataFest on April 7.
DataFest
is a data analysis competition where students are presented with a large, complex, surprise data set and work over the weekend to explore, analyze, and present their findings to a panel of judges. Teams of 3–5 students work together and compete against other teams. This year, students from Wesleyan University, Yale University, the University of Connecticut, and Bentley University participated.
The winning team was made up of Anna Zagoren '20, Frederick Corpuz '20, Joseph Cutler '21, and Arianna Sang '20.
Winners were honored with a $50 cash prize, a medal, a certificate, and a yearlong membership to the American Statistical Association.