Campus Groups Showcased at Student Activities Fair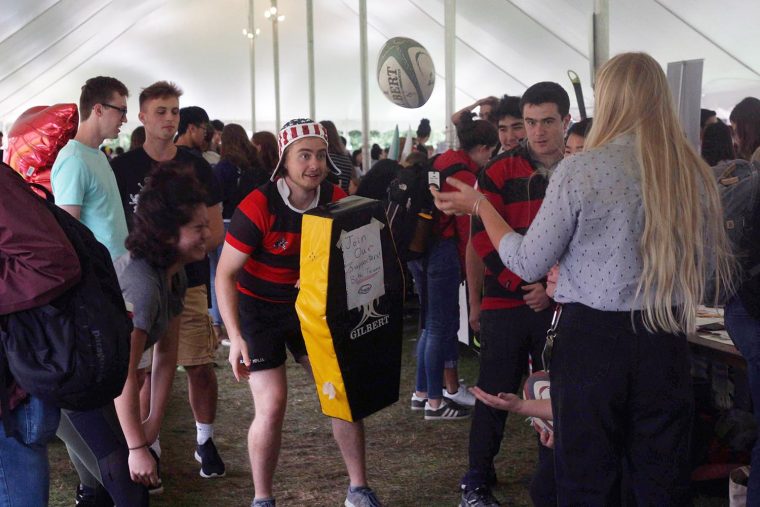 Representatives from 100 student-run groups participated in the annual Student Groups Fair Sept. 6 on Andrus Field. The fair is sponsored by the Wesleyan Student Assembly.
Wesleyan has more than 300 student-run groups, focusing on activism, identity, sports, publications, performance and visual arts, community service, religious affiliations, cultural interests, and more. Among them are the Wesleyan Film Board, Wesleyan Bellydance, the Math Club, Women in Business, Fusion Dance Crew, Men's Water Polo, TEDxWesleyan U, WesClimb, Wes Cheerleaders, Climate Action Group, Wesleyan Beekeepers, Interfaith Council, Middle School Tutoring Partnership, and the United Student Labor Action Coalition.
View all student groups online here. Photos of the 2019 Student Groups Fair are below: (Photos by Preksha Sreewastav '21)