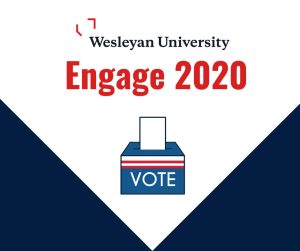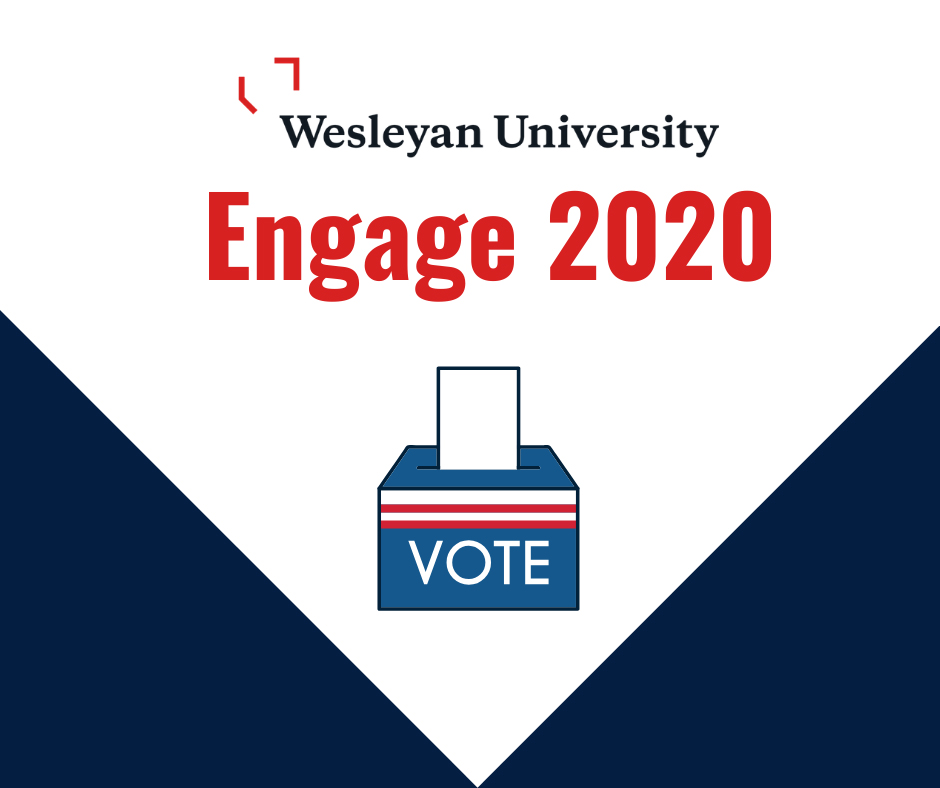 Wesleyan's new Engage 2020 Initiative (E2020) is facilitating student educational experiences in the public sphere ahead of the 2020 elections. As part of this initiative, Wesleyan also is highlighting the contributions of higher education more broadly in promoting democracy.
Over the past few months, Wesleyan President Michael Roth '78 has been speaking with other higher education leaders about the "shared responsibilities of higher education institutions for developing civically engaged citizens and contributing to the civic life of the United States."
While the particulars of this work may look different at each institution, leaders at schools around the US have registered their commitment to three core principles:
Developing civic preparedness is a core element of the mission of American higher education.
Participating in American political life helps students learn from a diversity of ideas and people while developing skills for lifelong, active citizenship.
Empowering students and teachers to engage with the complex issues facing the country are crucial facets of higher education's contributions to the common good.
So far, over 60 other colleges and universities have joined Wesleyan in affirming these principles. These schools represent a broad cross-section of higher education, including public and private institutions, liberal arts colleges and research institutions, secular and religious colleges. A full list of these institutions, which will be continually updated as new schools sign on, can be viewed here.