$700,000 NSF Grant Will Transform Plous' Website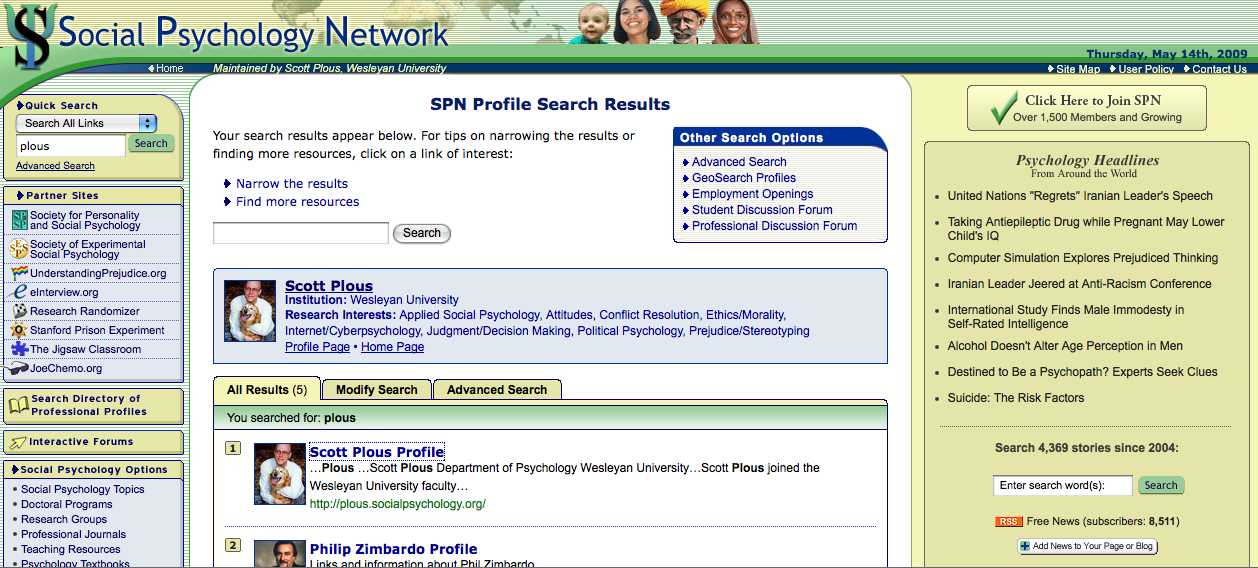 Before the internationally-known social network site Facebook existed, there was Social Psychology Network (SPN), founded at Wesleyan in 1996 by professor of psychology Scott Plous. Three years after launching his site, Plous received a National Science Foundation (NSF) grant to enhance SPN. Now NSF is providing a new $700,000 grant to help Plous transform the site into a full featured social networking service for visitors and its approximately 2,000 members across the world.
The primary users of SPN are researchers, educators, students, and others interested in psychology. According to the site's usage page, more than 10,000 people from over 100 countries visit the Social Psychology Network in a typical 24-hour period. All told, SPN's pages have been visited more than 160 million times over the past decade.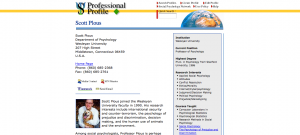 The new NSF grant provides support for Plous to hire a social networking specialist to add more Web 2.0 functionality. Currently, the site is operated by a small team consisting of Plous, executive director; David Jensenius, system administrator; Mike Lestik, web designer; Jen Spiller, senior web editor; R.J. Herrick, web programmer; and a few student assistants.
Plous says that the grant will allow SPN to bring the latest web-based networking technologies to the social psychology community. When this work is completed, users will be able to link their profiles to "colleagues" (similar to "friends" in Facebook) and establish mini-networks based on shared research interests, career level, geographic location or other attributes. Users will also be able to track each other's publications, subscribe to profiles, and be notified of new content.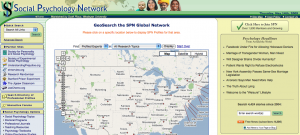 These features build on interactive and subscription-based services that Social Psychology Network has already developed. For example, SPN offers RSS feeds, Twitter updates, and a Google "mash-up" in which the global network of SPN profiles can be searched geographically. The Network's searchable directory also includes nearly 700 Media Contacts willing to talk with reporters about behavioral science topics, and over 450 SPN Mentors offering free career assistance to students from underrepresented groups.
"Scott Plous' continued success at securing significant financial support is a strong endorsement of his efforts to support the global dissemination of knowledge and facilitate communication among scholars worldwide," says Ruth Striegel-Moore, professor and chair of psychology.
"Credit is also due to Information Technology Services and the Administration for their early support in the development of Social Psychology Network. And, of course, SPN thrives thanks to Plous' vision, creativity, and boundless energy," Striegel-Moore says.