2 Faculty to Receive Tenure, 5 Promoted to Full Professor
The Board of Trustees recently conferred tenure to two Wesleyan faculty and promoted five faculty to full professor. Their promotions take effect July 1.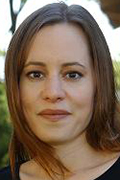 Victoria Pitts-Taylor, professor of feminist, gender and sexuality studies, and Charles Sanislow, associate professor of psychology, will receive tenure. Pitts-Taylor will join Wesleyan as a new faculty members and chair of the FGSS program on the same date.
They join four other faculty members who were awarded tenure earlier this spring.
Those promoted to full professor are Martha Gilmore, professor of earth and environmental sciences; Yuri Kordonsky, professor of theater; James Lipton, professor of mathematics and computer sciences; Brian Stewart, professor of physics; and Greg Voth, professor of physics.
Brief descriptions of their areas of research and teaching are below:
Pitts-Taylor will offer courses in feminist science studies, gender theory, and interdisciplinary body studies. Her research centers on the body in cultural, medical, technological and scientific practices and draws from multiple fields including feminist theory, science studies, sociology, and neuroscience.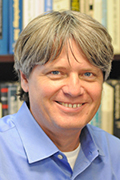 Sanislow teaches courses on psychopathology, the Neural Costs of War, and Behavioral Methods in Affective Neuroscience. His research seeks to clarify boundaries between mental disorders by revealing symptoms that cut across depression, anxiety and personality disorders. His work includes the study of personality disorders longitudinally, how clinicians conceptualize and diagnose mental disorders, developing a framework to guide psychopathology research, and identifying cognitive and neural mechanisms of psychopathology constructs.
Gilmore offers courses on Remote Sensing, The Planets, Planetary Geology, Geomorphology and The History of Mars. In her research she focuses on highly deformed terrain found on Venus (known as tessera), the aqueous minerals of Mars, the bottleneck of data transmission from planetary missions, and environmental health indicators in the Long Island Sound and its marshes.
Kordonsky teaches courses on Performance Practice, Directing, Acting, and Theater of Anton Chekhov. He has an international reputation as an award-winning theater director and as a writer of screenplays and theatrical adaptations. His productions have been performed at such prestigious venues as the Bulandra Theater in Romania, the Maly Drama Theater in Russia, the Odyssey Theater Ensemble in Los Angeles, and the United Solo Theater Festival in New York.
Lipton teaches courses on Automata Theory and Formal Languages, Logic Programming, and Logic and Computation. His research, which is at the intersection of mathematical logic and computer science, focuses on categorical and relational programming and the development of semantics for higher-level declarative programming, where programs proceed by logical deduction rather than by executing procedural algorithms. His work has led to advances in formalizing connections between objectives of logic programming and its algebraic structure, particularly with categorical models.
Stewart offers courses across the physics curriculum; his teaching interests include Classical Dynamics, Chaos, and Atomic, Molecular and Chemical Physics—not to mention his annual Earth Week Rant. His research, which is at the interface of physics and chemistry, focuses on the energy transfer and nuclear rearrangements resulting from the collisions of atoms with small molecules. Both experimental and theoretical, his work uses both classical and quantum mechanics to model and assist in the comprehension of the observations.
Voth offers courses on Quantum Mechanics, Condensed Matter, Electromagnetism, and Analytical Mechanics. His research employing high speed video measurements of particle motion in turbulent fluid flows looks at how the size and shape of particles affect their motion in turbulence and has a wide range of engineering and environmental applications.