Wesleyan Welcomes 109 International Students to the Class of 2018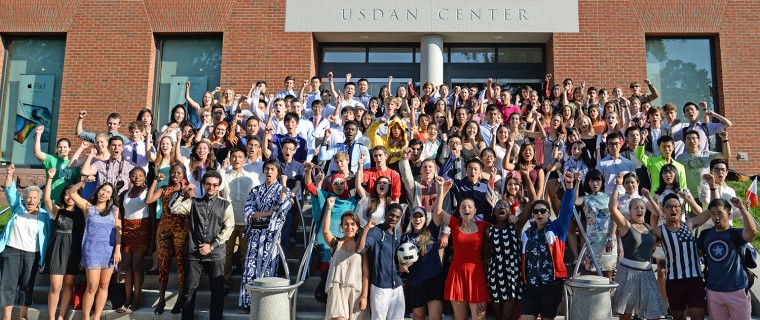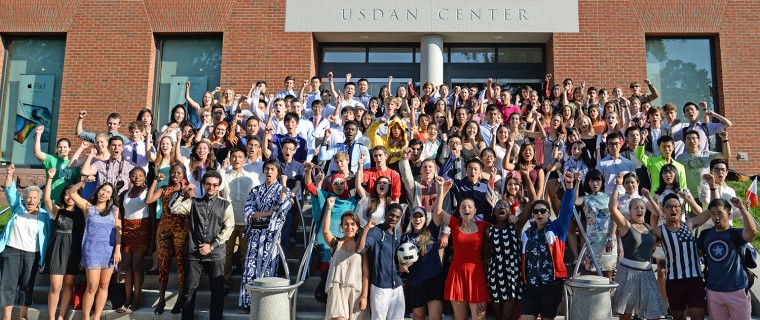 Students from 30 different countries joined the Class of 2018 during International Student Orientation, held Aug. 24-26.
This fall, 109 undergraduate students come from international countries, including students who are U.S. citizens but live abroad. Three students are visiting from Germany, two from Spain and one from France.
This year, Wesleyan has students who hail from Guatemala, Ukraine, the Czech Republic, Egypt and Bangladesh. Wesleyan rarely enrolls students from these particular countries, explained Janice Watson, coordinator of international student services. "They're our 'standout countries' this year," she said.
Wesleyan's orientation program has two components–International Student Orientation (ISO) and New Student Orientation (NSO). International Student Orientation is held prior to New Student Orientation in order for students coming from around the the globe to recover from travel. ISO also offers sessions that address health and medical insurance issues, programs about cultural adaptation, weather adjustment, and liberal arts education, as well as informational sessions about U.S. systems that many international students may not be familiar with. This program prepares international students and U.S. citizens living abroad to successfully transition to New Student Orientation, held Aug. 27-31.
Photos of the Class of 2018 international students are below: (Photos by Olivia Drake)