Matesan Studies Contentious Politics, Violence in the Middle East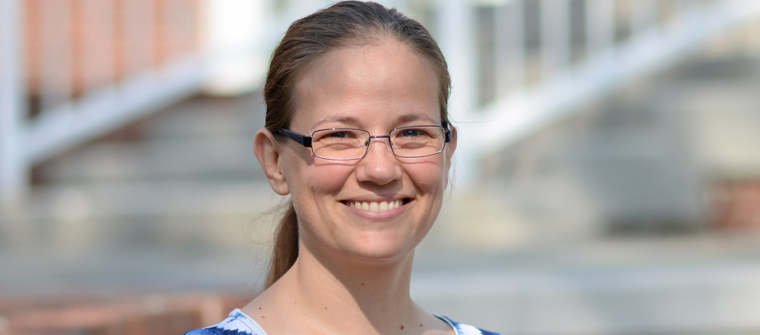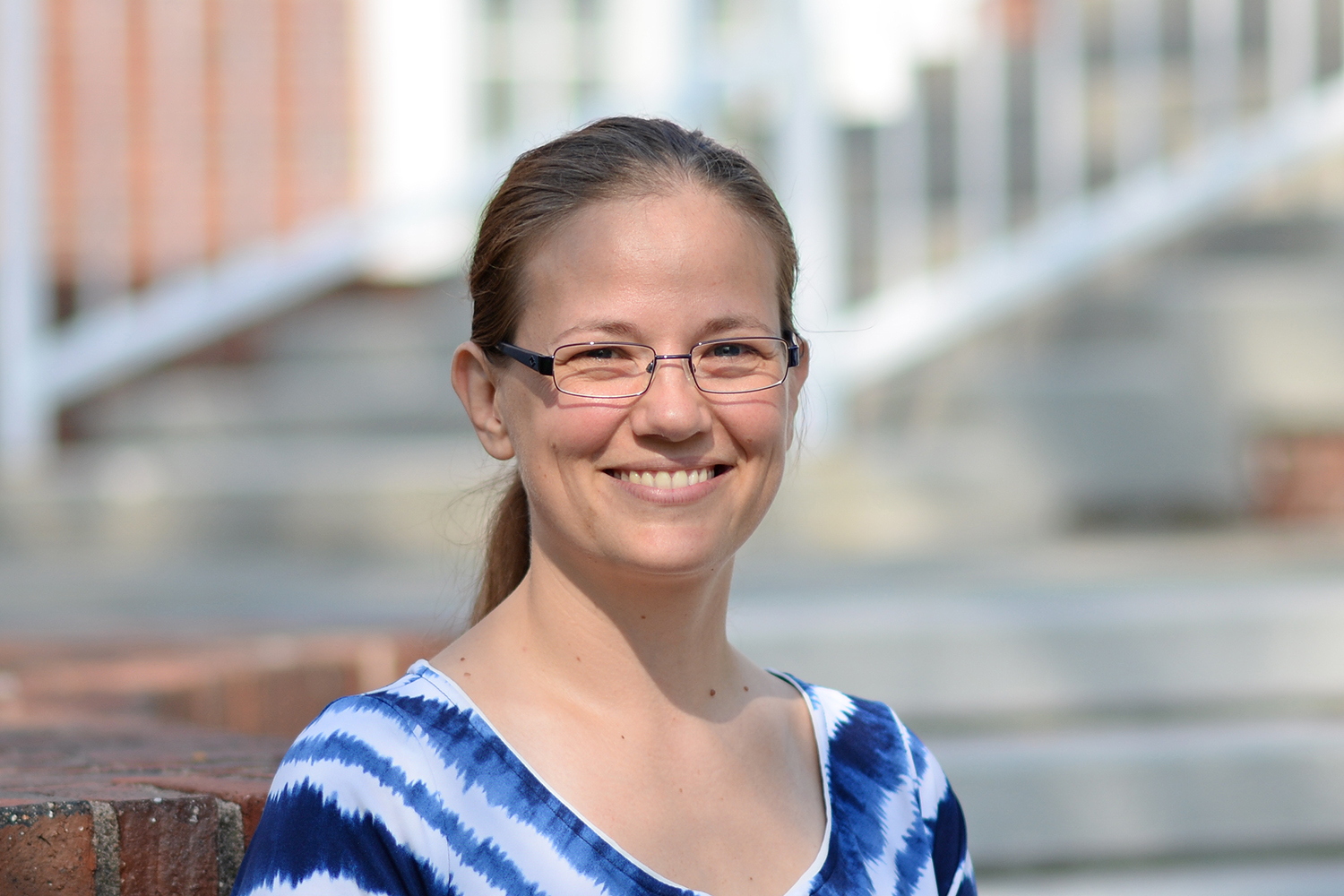 Q: Welcome to Wesleyan, Professor Matesan! Can you please tell us a little about your background?
A: I'm originally from Romania. I came to the U.S. for undergrad in 1998, and earned a degree in economics and political science from Monmouth College in Illinois. Coming from Romania, I had no sense of differences in states. I got together with a couple friends, and we looked at the admission of international students and amount of aid for them at different colleges, and we applied to the colleges with the most aid per international student. It was very much a cost-benefit analysis. I loved the small liberal arts college experience, which is one of the reasons why I love Wesleyan. It was a very good transition coming from Romania on my own at 18—I made meaningful connections with both faculty and students. After undergrad, I worked with a Romanian-American nonprofit, which I had volunteered with in Romania. They had incorporated as a 501(c)(3), and were looking for someone to start the fundraising arm in the U.S. We worked with families who were at risk of abandoning their children to orphanages because of economic or social problems. We offered tutoring and social activities for the children; we helped the parents get jobs, training, etc. After three years at the nonprofit, I decided to go to grad school at Arizona State, where I got my master's in political science. Then I went on to Syracuse University and got my Ph.D. in political science. From there, I came to Wesleyan.
Q: How did you become interested in studying Middle Eastern politics?
A: I specialize in contentious politics and political violence, with a regional focus in the Middle East. The very first time I became interested in this topic was when I attended a youth UN conference in 1993. There, I met children from Israel and Palestine. I learned a lot about the conflict, but it also became very real, and I suddenly had friends I could associate with both sides. That's what made me interested in Middle East politics, and global affairs more generally. When I first came to the U.S., I thought I would study Romania, but somehow I always found myself pulled more toward the Middle East. In undergrad, I did a semester focusing on the Israeli-Palestinian conflict, and it was right around that time that the second intifada erupted. For my master's, I also found myself drawn toward the region, and I became very interested in Islamist groups. At Syracuse I continued to work on Middle East politics, but for my dissertation, I decided to do a cross-regional analysis of Islamist group in Egypt and Indonesia.
Q: Please tell us more about your Ph.D. dissertation, titled, "The Dynamics of Violent Escalation and De-escalation: Explaining Change in Islamist Strategies in Egypt and Indonesia."
A: My dissertation looks at how change happens in Islamic groups, and when it is that they choose to adopt violent tactics or to renounce violent tactics. I am particularly interested in understanding why, when and how groups that resort to armed struggle decide to purposefully abandon or even delegitimize violent tactics. A lot of research has focused on why different organizations adopt violence, and there has been an assumption that understanding this will allow us to understand why they renounce violence. But I think that's problematic on several levels, and empirically scholars are increasingly finding that there are many reasons why individuals and groups drop their weapons. I sought to understand what pulls different groups toward tactics, and what causal mechanisms underlie violent escalation or de-escalation. To understand these dynamics I looked at several Islamist groups in Egypt and Indonesia, and traced their tactical changes and ideological shifts over time.
Q: What drew you to Wesleyan?
A: I love teaching, and I love research. I can't think of a better place where you can be passionate about both. I love the liberal arts environment, and the students here seem incredibly enthusiastic, passionate and intelligent. As somebody who loves teaching, that's very exciting. At the institutional level, to have support for your research, and the freedom to develop courses that you're passionate about and that fit with your research is also amazing.
Q: What courses are you teaching at Wesleyan this year?
A: This semester, I'm teaching two sections of Govt 157 Democracy and Dictatorship, which is the introduction to comparative politics. I organize the course thematically, rather than by country, and try to include some relatively recent events in the readings. We'll talk about the elections in Indonesia this year when we discuss electoral systems and reform. We're also briefly touching upon Ukraine and Syria. I'll encourage students to keep up with the news, and definitely will bring current events into classroom discussions.
Q: What are your current research interests?
A: My current goal is to pick up my dissertation and try to turn it into a book. In terms of future research projects, I want to follow up on the last chapter of my dissertation, which was about non-violent movements, and whether they enter, abstain or exit from politics. I see that as my next big research agenda, and I'd like to expand my analysis of Islamist groups beyond Egypt and Indonesia. I have some smaller projects that I want to work on, too. One is looking at the role that political Islam played during transition periods in Egypt and Indonesia. A second smaller side project looks at how we conceptualize mistakes in organizations; how to differentiate between mistakes and outright policy failures; and how groups respond to mistakes. I would also love the opportunity to work with students on my research in the future.
Q: As an expert in Middle Eastern politics, what is your impression of Western media coverage of turmoil in the region?
A: Having studied de-escalation, one thing that always strikes me is that you hear much less about groups who renounce violence or those who are actively opposing violence. Obviously, armed groups that are active and violent make for much better news stories, but I think that sensationalism in the media ignores a very important voice in the Middle East—the non-violent pacifist pro-democratic voice. There are incredible people who work tirelessly to promote and defend human rights and freedoms, sometimes in the face of unimaginable adversity. Unfortunately, we don't hear their stories very often. There's a lot more diversity and complexity in terms of societal groups, views, opinions and attitudes than we often see represented in the media.
Q: What do you like to do in your spare time?
A: I love being outside in nature. Last year, I was very good about doing triathlon training. This summer, with finishing my dissertation and moving, I fell off the wagon. I'd like to get back into it now. I really enjoy reading novels, and watching movies and TV shows. I'm teaching a course in the spring on terrorism in film, which I am very excited about. I like playing board games. My favorite is Settlers of Catan. And I love eating and cooking—anything spicy that's vegetarian.
Q: What do you miss most about Romania?
A: My family. Pretty much all my family except my sister are in Romania.