Martin Oversees Student Employment, Counsels Families on Financial Aid Issues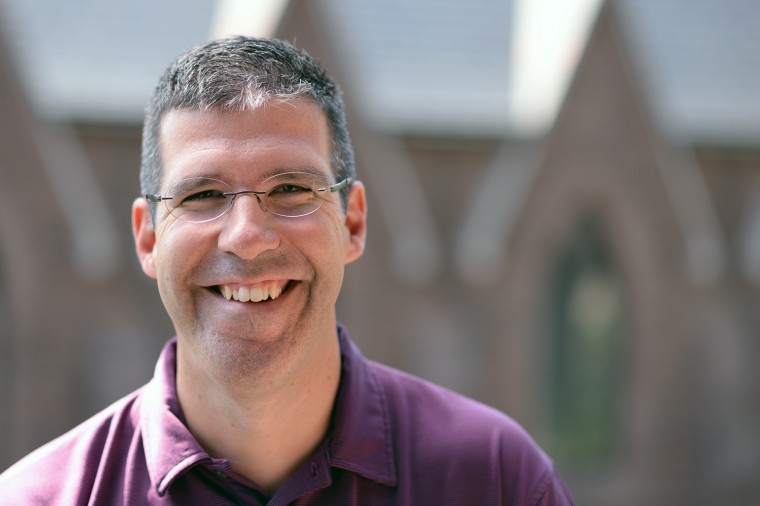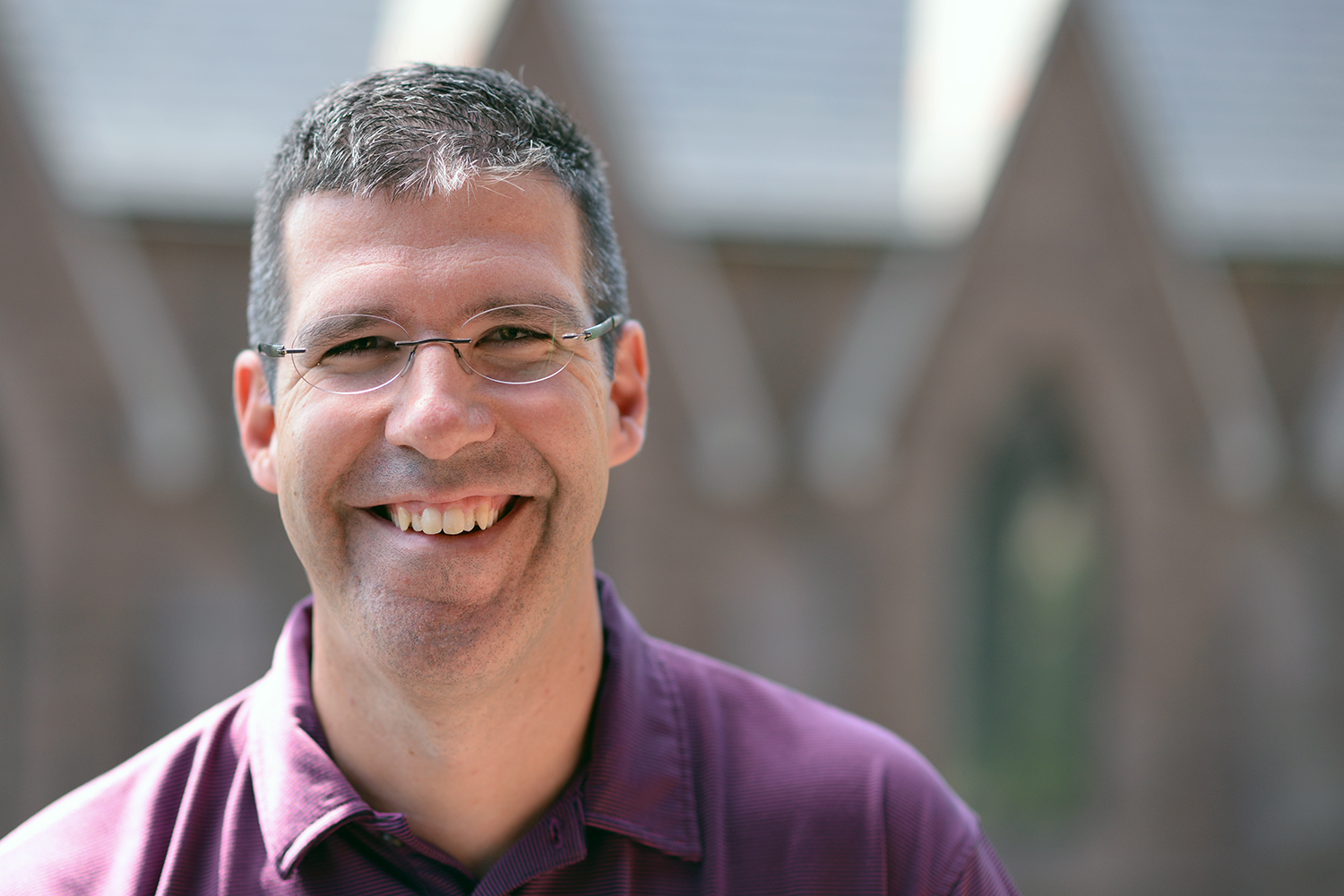 This year, The Wesleyan Connection will feature conversations with students who perform important work all over campus, and out in the Middletown community. In this issue, we speak with Sean Martin, senior associate director in the Financial Aid Office, who oversees student employment.
Q: Sean, please tell us about your role as senior associate director in the Financial Aid Office.
A: I've been working in the Financial Aid Office at Wesleyan for going on 10 years, and my responsibilities there have expanded over time. One aspect of my job is overseeing all facets of student employment. I spend a good amount of my time reading files of applicants and current students, and counseling students and families about financial aid issues. I also do various other things, including serving as liaison to Athletics and ITS.
Q: How many students have jobs at Wesleyan?
A: Students can work on campus whether they are eligible for work-study funding or not. Approximately 1,500 students work on-campus each year, roughly 1,100 of whom are work-study eligible students.
Q: How many hours do students typically work each week?
A: Most positions require students to commit to an average of five to 10 hours per week. There are some students who work sporadically on-call for special events—for example, at Dining Services, in Athletics, or at the Center for the Arts. Wesleyan doesn't limit the number of hours students may work, though we encourage students not to work more than 15-20 hours in any given week, largely because they're here to be students.
Q: How is work-study eligibility determined?
A: Work-study eligibility is determined by a need-based formula as part of the financial aid application process. Incoming first-year students submit all their family's financial information, and we provide them with a financial aid award letter when they are admitted, which typically contains some combination of loans, grants and work-study. All students deemed eligible for work-study receive the same allocation; in 2014-15, it's $2,750. However, students who are ineligible for work-study funding can still find a job at Wesleyan.
Q: Please walk us through the process.How do students find and apply for a job? When is the best time to look for a job?
A: Students looking for a job at Wesleyan should go to the student employment website. There, they can find a listing of available work-study jobs for the academic year, as well as non-work-study employment. Each listing contains a job description with details about the job requirements, hours, salary, and contact info. We don't assign jobs; we want students to be happy about where they're working. Students must contact prospective employers to express interest in applying for the job. Some employers are more formal—requiring a resume, writing sample, etc.—and others are less formal. The job board opened Aug. 1, and we recommend students look for a job at the beginning of any semester. There are new openings in January because some students always leave their jobs to go abroad, graduate early, or for other reasons.
We encourage all students who are applying for jobs at Wesleyan to be proactive. If you don't hear back from an employer, follow up with him or her on the phone or in person. Express enthusiasm for a position and make a case for why you're a good fit. This is good practice for job searching out in the real world!
Q: Are all student jobs on-campus?
A: No! There are a few hundred students who work each year in community service positions in the Middletown community. I deal with a handful of community service partner agencies who employ students, including Kid City Museum, Oddfellows Playhouse, Community Health Center, the YMCA, and Neighborhood Preschool. Cathy Lechowicz in the Center for Community Partnerships works with dozens of local schools and other area organizations–including Buttonwood Tree, Green Street Art Center, and Middlesex United Way—who offer student employment. These are great opportunities for students to not only earn some money but also be active in the local community. These jobs are posted on Wesleyan's student employment website along with on-campus jobs, in a special section for community service positions.
Q: Do all campus jobs pay the same?
A: No. Wesleyan offers a recommended pay scale for student employment; however, jobs which require specific skills, training or certification, may pay more. Ultimately, it's at the discretion of the individual employer. Be sure to discuss pay with a supervisor when you're going through the job search process!
Q: Some student workers are highly visible on campus, but there must be countless others in less prominent posts. Can you please enlighten us as to some of the behind-the-scenes student workers who help make campus run smoothly?
A: I can't think of a department on campus that doesn't have some sort of student employment contribution throughout the course of the year. Some are very visible—working at a front desk at the Athletic Center or library or giving tours on campus. As valuable and meaningful as those jobs are, often it's the behind-the-scenes workers who contribute just as much. These students providing clerical work or making deliveries supplement a great deal of the hard work that staff members do on campus. They help offices to run more efficiently and smarter.
Q: What benefits would you say students get from working during the school year, in addition to earning money?
A: Every student has a different reason for wanting to work. Some find that having a job helps them focus and manage their time better. Others like making a contribution to the university. I believe that every job—even those that are not academically rigorous—provides value to students beyond what they're paid by the hour. In every job, students learn accountability, responsibility, and professional conduct. All the skills you build working with professionals in a professional environment can be valuable down the road.
Q: Do you have any helpful online resources to share?
A: Our website contains information about the process of finding a job, job postings, information for employers and much more. It's frequently updated and is your best point of entry to learn about student employment on campus. We encourage students and employers to use the website and check back regularly.