Wesleyan Honored with Carnegie Foundation's Community Engagement Classification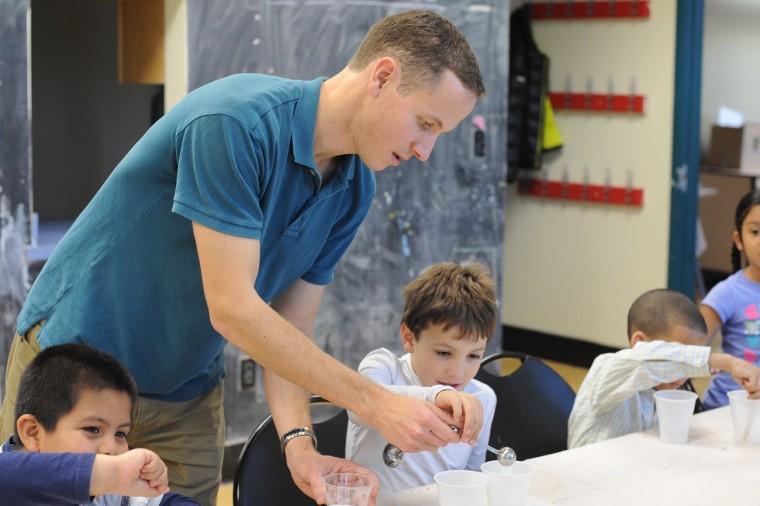 The Carnegie Foundation for the Advancement of Teaching has selected Wesleyan to receive its 2015 Community Engagement Classification.
"Wesleyan has always been a place where involvement with the world was important, but in the past decade or two we have truly become a much more 'engaged university' in many ways, and that's good for everyone—students, faculty, staff and our community partners," said Rob Rosenthal, director of the Allbritton Center for the Study of Public Life, the John E. Andrus Professor of Sociology. "This kind of recognition from our peers across the country reinforces our belief that we're doing valuable work drawing together community and university."
Wesleyan originally received this classification from the Carnegie Foundation in 2008, and was re-classified this year.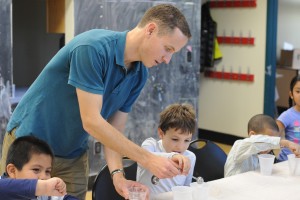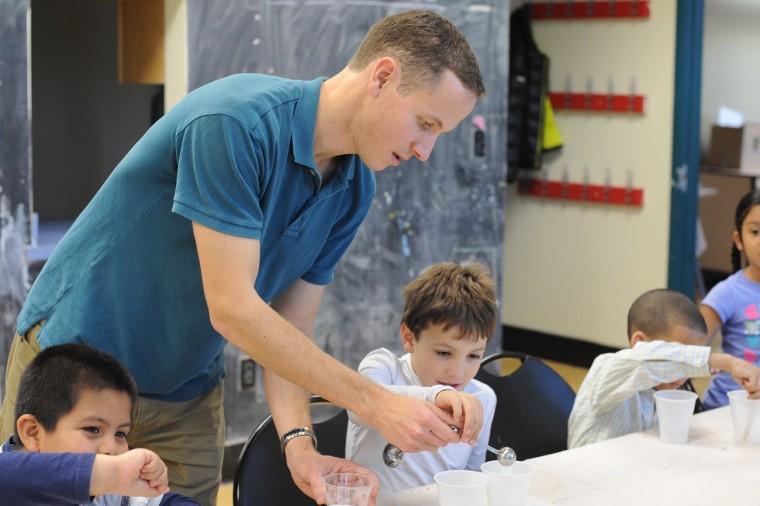 The foundation invites colleges and universities with an institutional focus on community engagement to apply for the classification, which was first offered in 2006. Institutions that choose to apply then submit electronic materials describing the nature and extent of their engagement with the community. This approach allows the foundation to recognize efforts by the institutions that may not be captured in national data on colleges and universities.
More information, and a complete listing of institutions that hold the Community Engagement Classification, can be found here.
Wesleyan students, faculty, and staff engage with the community in numerous ways through a range of different programs and centers. These include the newly-renamed Green Street Teaching and Learning Center, the Center for Prison Education, the Patricelli Center for Social Entrepreneurship, as well as the continuous expansion of service learning courses, which integrate experiences outside the classroom with an academic curriculum within the classroom.
According to Barbara Juhasz, director of the Service Learning Center, associate professor of psychology, associate professor of neuroscience and behavior, Wesleyan will offer 19 service-learning courses, housed in 14 different departments/programs, this academic year. Through some of the courses this spring, students will work with individuals at Connecticut Valley Hospitals, learn pedagogical approaches for teaching science to children, and participate in research for local community organizations.
Other recent and forthcoming community engagement efforts by Wesleyan faculty, staff and students include:
The United Way campaign, which raised $111,000 for the community.
The Center for Community Partnership's upcoming High School Humanities program, which brings 80 local students to campus to hear faculty lectures.
Green Street's Discovery AfterSchool program for local children, and Intel Math Institute, which provides intensive professional development for public school teachers from Meriden and Middletown.
And the Office of Community Service's support of over 600 students each semester doing volunteer work locally.
To stay informed about all civic engagement opportunities at Wesleyan, email scapron@wesleyan.edu to sign up for the weekly ENGAGE newsletter.