Personick Studies Chemistry of Noble Metals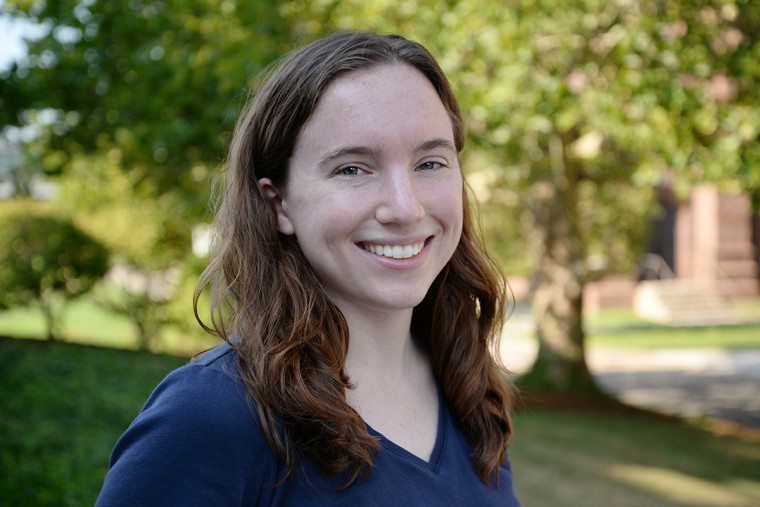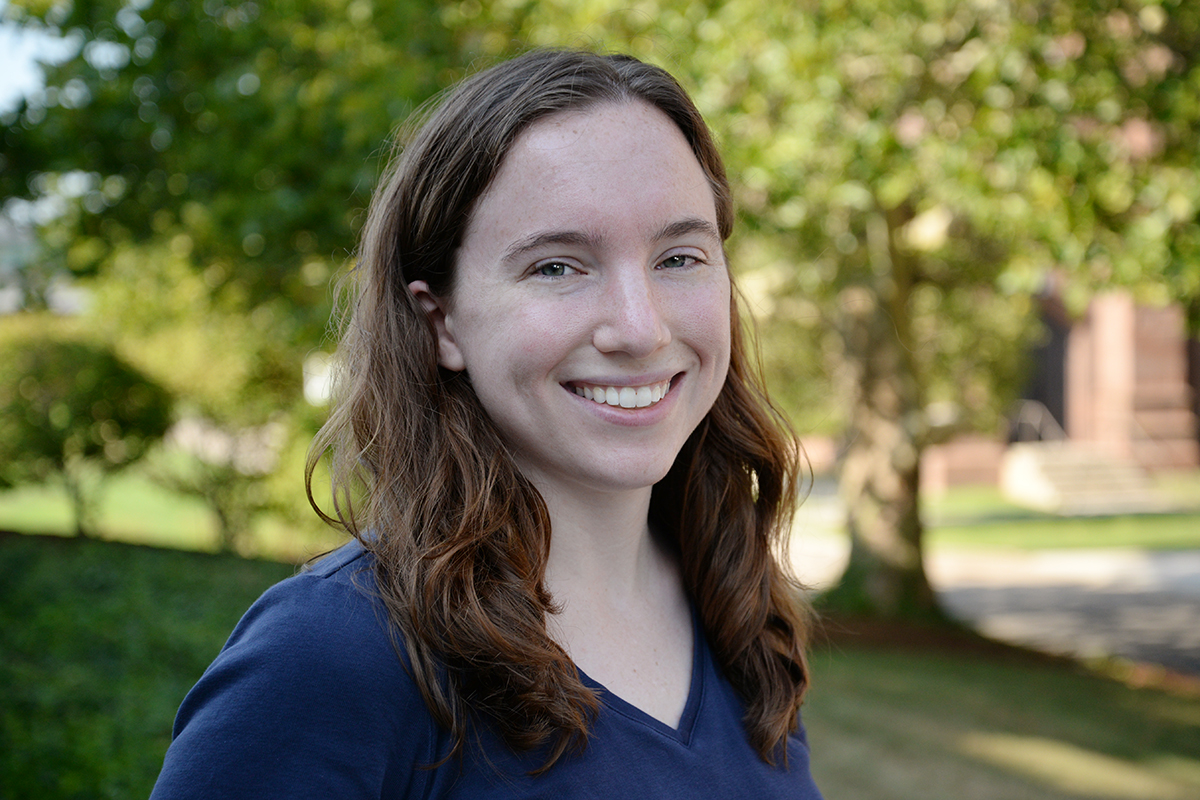 In this News @ Wesleyan story, we speak with Michelle Personick, a new member of Wesleyan's Chemistry Department.
Q: Welcome! Please fill us in on your life before Wesleyan.
A: I've lived in the Northeast for most of my life. I grew up in New Jersey and then moved a bit further north to go to college in Vermont. I did my graduate work at Northwestern University in Evanston, IL, which is just outside of Chicago. It was fun to be a short train ride away from Chicago and to be able to experience a new city for a few years. Then I moved back to the East coast to Cambridge, Mass. to do postdoctoral research at Harvard. I really enjoy the Boston area. I went there a lot as a kid and my best friend moved there after college, so it's a place that's always been home to me and it was nice to be back there for a couple of years.
Q: How did you first get interested in studying chemistry?
A: I was interested in science from a very young age, partly because my father is an electrical engineer, so I was exposed to a lot of science and engineering. In high school, I went back and forth between wanting to study chemistry and being interested in physics. As a junior in high school, I wrote a report on gold nanoparticles in cancer treatment for a science writing competition as a part of a class assignment. I got really interested in the topic of metals in chemistry while doing research for the report, and that's when I decided on chemistry.
Q: Why did you want to teach chemistry in a liberal arts school like Wesleyan?
A: I went to Middlebury College as an undergrad, and as a student I enjoyed being able to interact with my professors and appreciated that they knew who I was and cared about how I was doing in their particular class. As a graduate student, I was involved in teaching an intro lecture with 350 students, and at that point it's hard to actively engage with students unless they come seek you out. I always wanted to get back to teaching in a liberal arts school because I felt it was such a great environment to learn in when I was a student.
Q: What are you teaching this semester? What will you teach in the future?
A: Currently, I'm teaching an upper level course called Chemistry of Materials and Nanomaterials, and I'll be teaching the Integrated Chemistry Lab in the spring. I'm an inorganic materials chemist, so some other courses I'll likely teach in the future include Advanced Inorganic Chemistry and Principles of Chemistry. At some point it would also be fun to teach a course on the chemistry of food.
Q: I understand your doctoral research at Northwestern dealt with noble metals. What exactly did you study?
A: My graduate research focused on developing ways to make gold and silver nanoparticles with exotic, but well-defined, shapes and understanding how and why they form. The particles I made were 100 times smaller than a red blood cell—so small that you actually can't see them with a standard microscope. It turns out that a lot of why particular shapes form under certain conditions can be explained using very basic chemistry, which is really interesting since metal nanoparticles are fairly complex materials. The shapes of metal nanoparticles have a big influence on their properties, so it's important to be able to deliberately control nanoparticle shape in order to tailor these properties for different applications.
Q: Please tell us about your current research. What are its real world implications?
A: My research here at Wes still involves making metal nanoparticles with interesting shapes, but now I'm mostly focused on platinum and palladium instead of gold and silver. The reason we're interested in those two metals in my lab is that we're also working on making new and better catalysts to help chemical production become more sustainable. Catalysts are materials that change the path a chemical reaction takes in going from starting material to final product, and they lower the amount of energy the reaction needs to get started. Chemical industry is unusual in that it uses energy resources not only for fuel to heat reactors, but also as a starting material to produce useful chemicals and materials, such as pharmaceuticals and plastics. The goal of our work is to design nanoparticles that selectively convert chemicals to useful products at low temperatures, in order to reduce fuel wasted as heat and as unwanted byproducts.
Q: Are any Wesleyan undergrads or graduate students contributing to your research, and how?
A: I have a graduate student and a junior undergraduate student who started working with me this summer, and they've helped a lot in getting the lab up and running. They're both working on their own synthesis projects at this point, trying to make palladium nanoparticles with new and exciting shapes. There are also two more juniors who joined the lab this fall, and they've spent the first part of the semester learning how to make metal nanoparticles and how to use the microscopes that we use to look at the particles. A second graduate student has been helping me build a piece of equipment while he rotates in a few different research groups.
Q: What do you like to do outside of work?
A: My husband and I have mostly been exploring the area—trying out cheese shops and tea houses and visiting different parts of the state. Before I moved to Middletown, I competed with a masters women's crew team, and I'd like to get back into that in the not too distant future.