Pilot Program Gives Students Insight into Local Nonprofits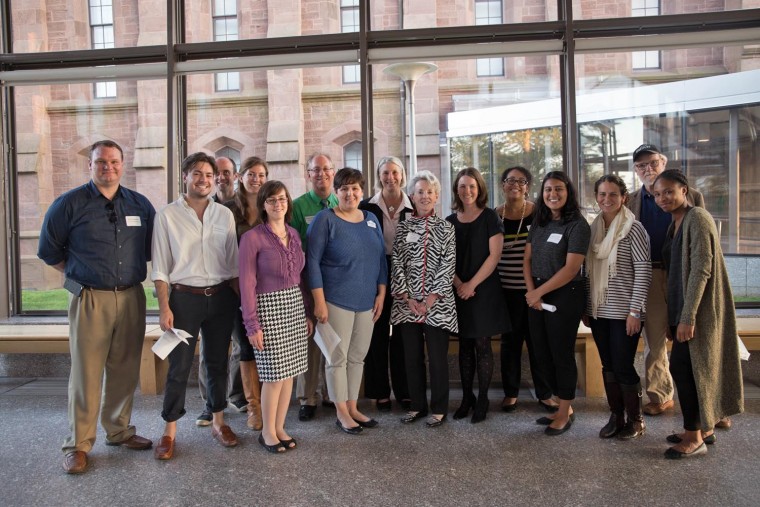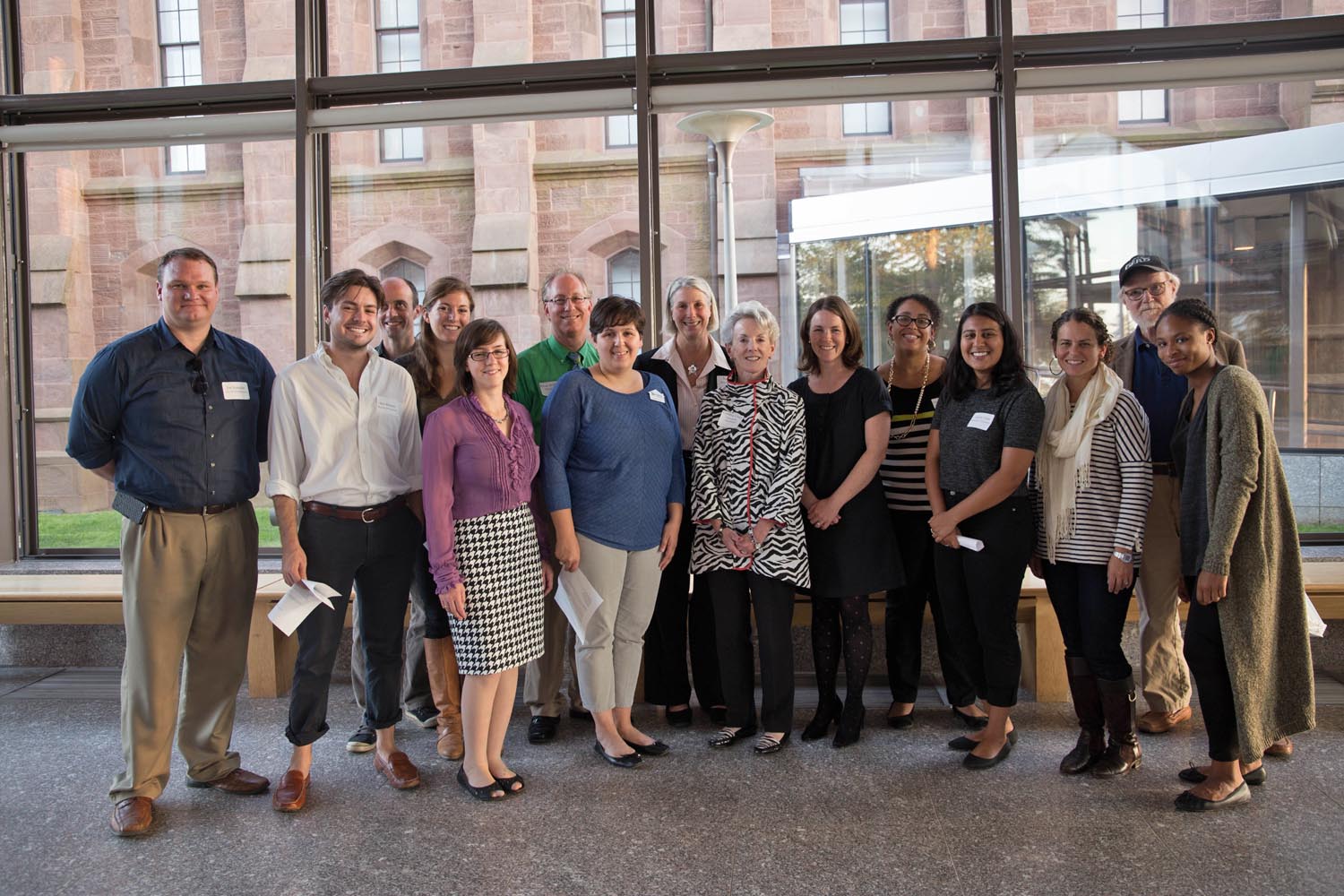 Arpita Vora '16 clicks through a website that seeks to raise awareness about the hardships faced by low-income families in North Carolina. Middlesex United Way, the organization at which Vora was placed through the Center for Community Partnerships' yearlong pilot Nonprofit Board Residency Program, is hoping to create a similar site using data from Connecticut.
"It's just exciting to see the things they want to do," says Vora.
While undergraduate community engagement programs typically focus on direct services such as volunteering at soup kitchens and tutoring, Wesleyan's new Nonprofit Board Residency Program provides students with the opportunity to work closely with local nonprofit boards of directors.
"The program gives students the opportunity to apply their interests and knowledge at a more global level of an organization," says Cathy Lechowicz, director of the Center for Community Partnerships. The program was inspired by Bob Miller P'02 P'99, who runs a similar program as chairman of the advisory board for the Center for Social Sector Leadership at the Haas School of Business at the University of California Berkeley. Wesleyan's program is the first of its kind for undergraduates.
Students involved with the Nonprofit Board Residency Program attend monthly board meetings, sit on a committee within the board of directors, and contribute to a long-term project chosen by the nonprofit. In addition to direct interactions within their individual organizations, students meet monthly to discuss the role of boards of directors and the pilot program itself, as well as to share their personal experiences. The commitment requires a total of 10 to 15 hours per month.
For the pilot, five Wesleyan students, including Vora, Liza Bayless '16, Bria Grant '17, Aidan Martinez '17 and Ben Romero '16, were matched with five nonprofit organizations: Buttonwood Tree, Community Foundation of Middlesex County, Middlesex Historical Society, Middlesex Habitat for Humanity and Middlesex United Way.
The Center for Community Partnership sought out a diverse group of nonprofits, both in size and mission, ranging from large nationally affiliated outfits to grassroots groups. While some focus on direct services and programs, others grant money across the community.
"Oftentimes students will talk about the nonprofit sector as though it's one unified thing, so having students really experience the variation is very powerful," says Lechowicz.
After spending last semester volunteering for Let's Get Ready, a college prep program, Vora wanted to find more ways to engage with the Middletown community. She found an online posting for the Nonprofit Board Residency Program and applied immediately.
"I'm interested in working in the nonprofit sector, and this gives me experience with something I want to do with the rest of my life," she says.
For her individual project, Vora hopes to spearhead a mobile app and texting scheme that will relay updates to Middlesex United Way's beneficiaries and raise money.  The program will allow individuals to opt into any of the nonprofit's four focuses: education, income, health and housing.
"We needed to build relationships with the organizations, and now we are getting to the point where we are doing real work," said Vora.
The cohorts' monthly meetings on campus have allowed the students to find their footing and unpack their individual experiences in a more academic setting. Last month, the group examined demographics of the boardrooms, which are predominantly Caucasian, through multiple articles and discussion. Vora noted seeing this trend firsthand, as did other students. "The demographics of the boards were so interesting because they were so similar to each other," she said.
Lechowicz has been pleased by the high-quality conversations and individual project progress. Moving forward, her goal is to at least double the number of participating organizations. "What we learn from this year will help us develop a robust program," she says.