15 Seniors Inducted into Phi Beta Kappa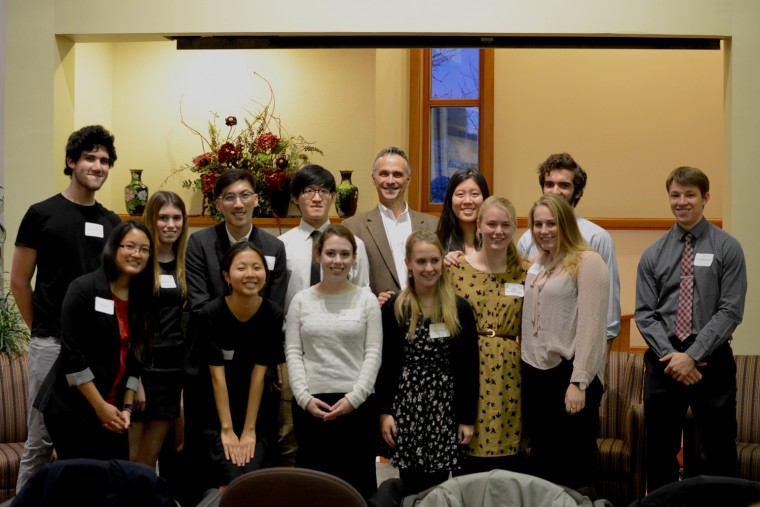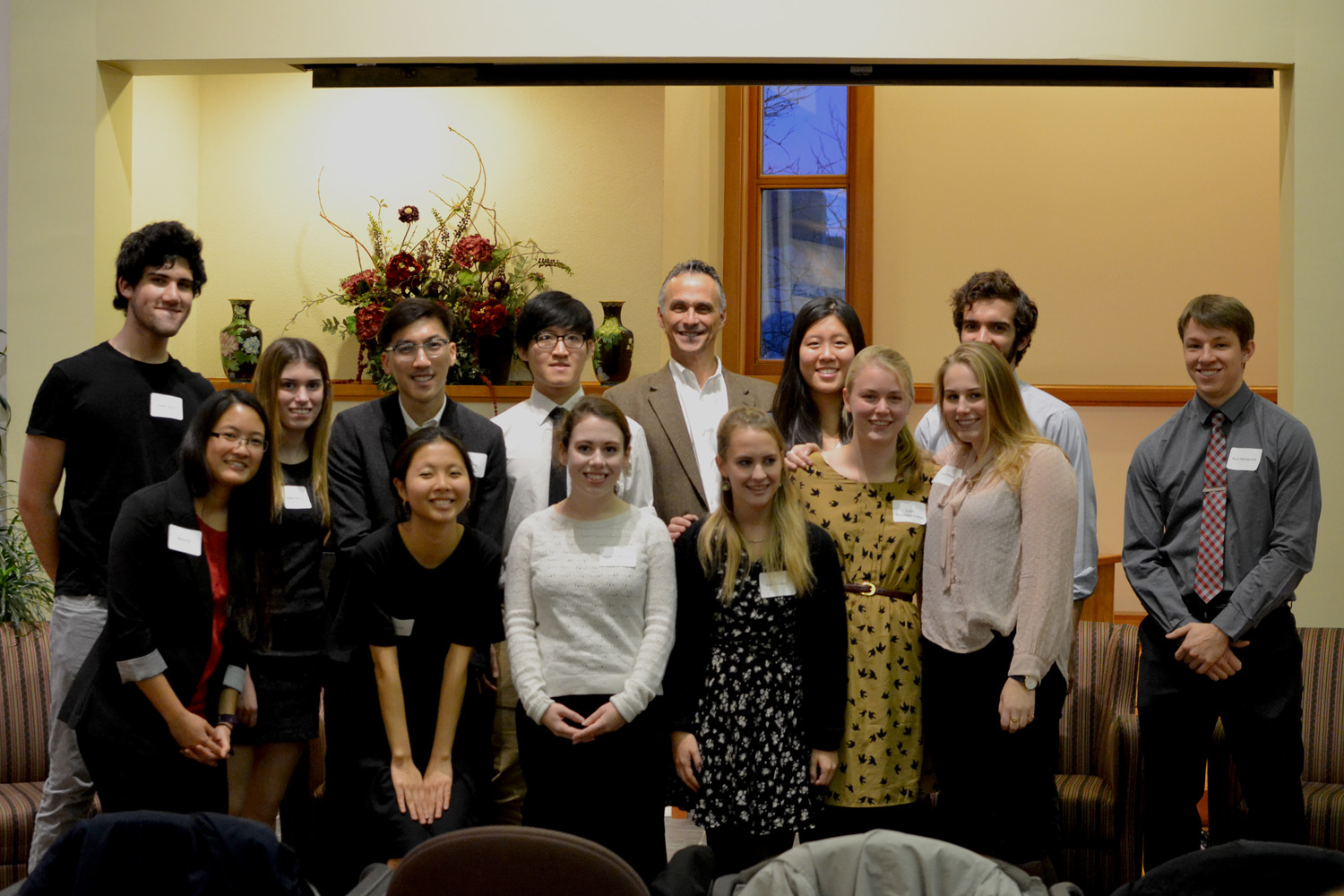 Fifteen seniors were inducted to the university's Gamma Chapter of Phi Beta Kappa during a ceremony on Dec. 2.
The inductees and their majors are: Laiya Ackman (Astronomy, Physics), Hein Jeong (German Studies, Philosophy), Harim Jung (Music, Psychology), Lisa Kremen (Neuroscience and Behavior, Psychology), Amanda Li (Film, Government), Lynn Ma (College of Social Studies), Hannah Susan Greely Maniates (Biology, Neuroscience and Behavior), Daniel Maseda (English, Theater), Sean Mark Mihaljevich (Economics), Anh Tuan Nguyen Viet (Economics, Mathematics) Zarek Siegel (Chemistry, Neuroscience and Behavior, Science in Society), Emily Rose Sullivan (Psychology), Silena Te (Molecular Biology and Biochemistry, Russian Language and Literature), Emily Joyce Weinstock-Collins (College of Letters, Romance Languages and Literatures, Mathematics), and Claire Wright (College of Letters, Romance Languages and Literatures, Psychology). All are members of the Class of 2016.
To be elected, a student must first have been nominated by the department of his or her major. He or she also must have demonstrated curricular breadth by having met the General Education Expectations, and must have achieved a GPA of 93 and above. Every student in this group has a GPA of 94.82 and above. For students elected in the fall, admittance is based on a student's performance at Wesleyan through only their junior year. For this election, students must have completed all their undergraduate work at Wesleyan.
Founded in 1776 by five students who attended the College of William and Mary in Williamsburg, Va., Phi Beta Kappa is the oldest surviving Greek letter society in America. The emblem contains the three Greek letters "Phi-Beta-Kappa," which are the initials of the Greek motto, Philosophia Bio Kubernetes, "the love of wisdom is the guide of life." (Photos by Will Barr '18)