Environmental Geochemistry Students Present Research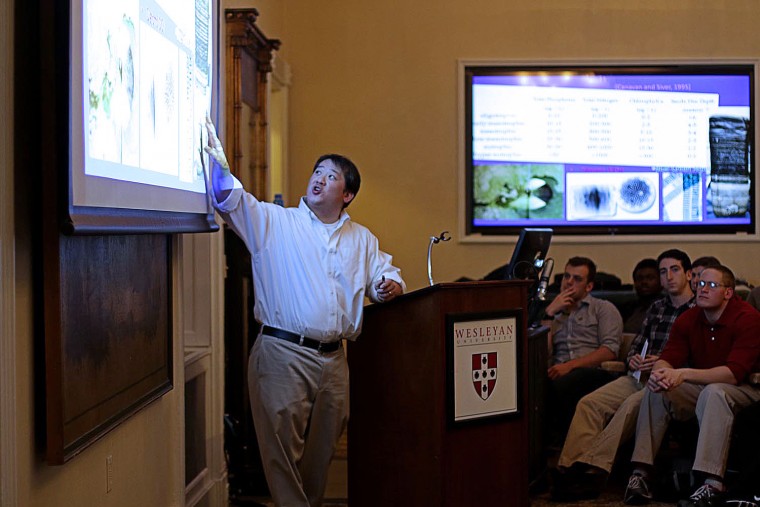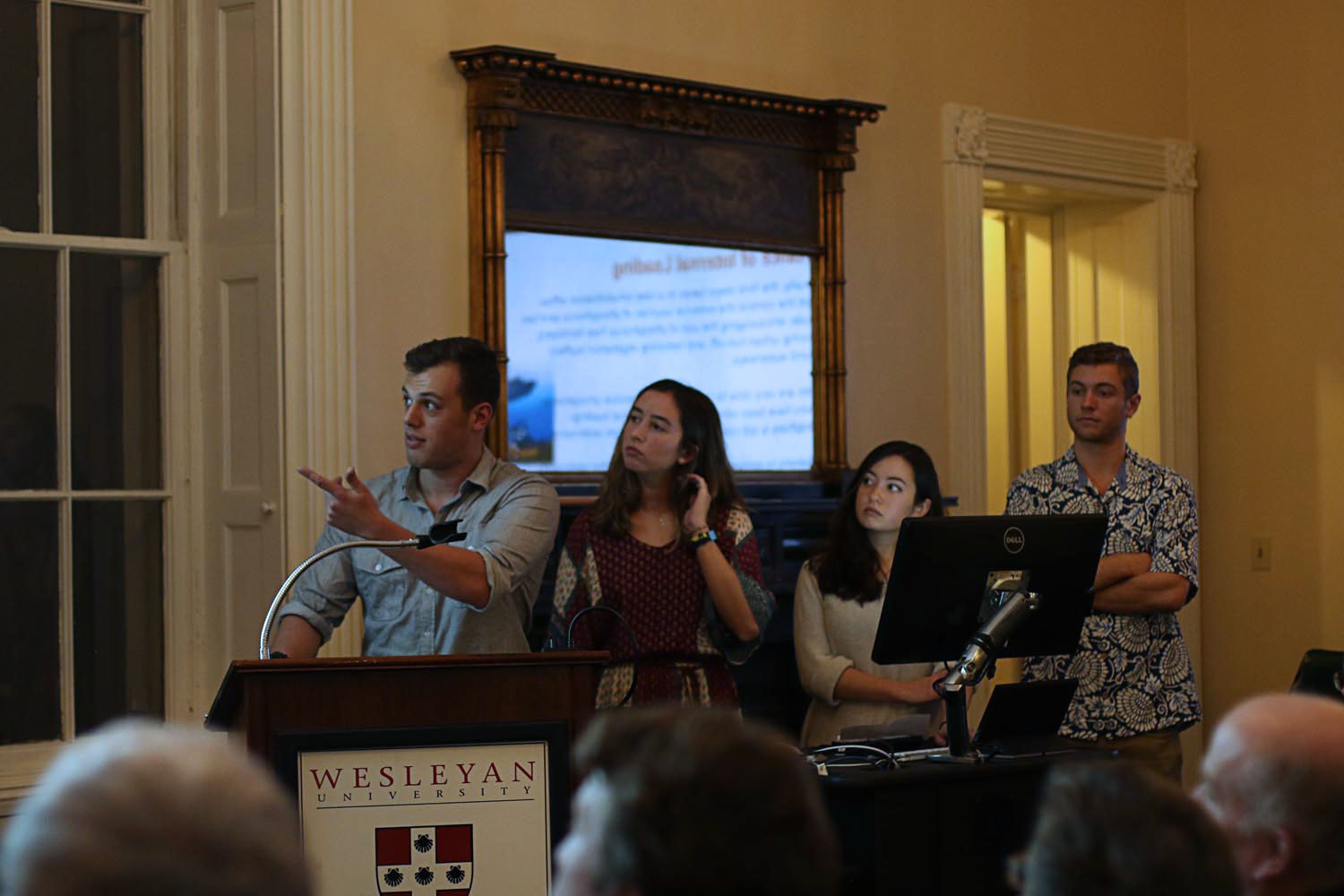 Students from Associate Professor of Earth and Environmental Sciences Timothy Ku's Environmental Geochemistry class presented their findings regarding the geochemical makeup of Lake Hayward in East Haddam, Conn., to almost two dozen members of the Lake Hayward and Wesleyan communities on Dec. 2 in a presentation at the Russell House. The class is part of Wesleyan's Service Learning Program spearheaded by Rob Rosenthal, director of Allbritton Center for the Study of Public Life, the John E. Andrus Professor of Sociology.
"Working in science, it's always fulfilling when you have people who care about the information you're looking at," said Zachary Kaufman '16.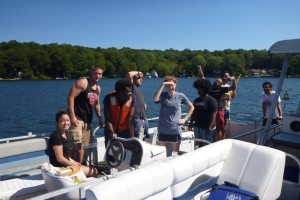 During the project, students collected samples and conducted lab work to analyze the lake's eutrophication, or the process by which bodies of water are made more well-nourished and nutrient rich. While the process occurs naturally in all lakes, human activity can expedite the occurrence and cause ecological impacts and a rise in fish mortality, among other things. Students' findings showed that there is nothing concerning about Lake Hayward's current geochemical makeup.
"The students were enthusiastic and engaged," said Randy Miller, a member of the Lake Hayward community who worked with students and attended the event. "We would do this again in a heartbeat." (Photos below by Hannah Norman '16)