Wesleyan Receives Record Number of Applications for Class of 2020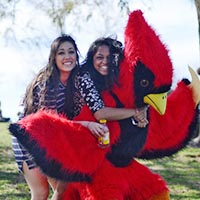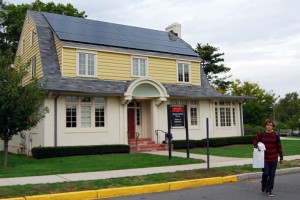 At a time when many are decrying the demise of liberal arts colleges, Wesleyan has received its largest application pool ever for the Class of 2020. As of Feb. 1, 12,026 students had applied, marking a 22 percent increase over the previous year and a 10 percent increase over the previous all-time high three years ago for the Class of 2017.
"We're very pleased by not only the sheer number of students who can see themselves at Wesleyan—amongst the highest of any liberal arts college—but also by the highly talented and diverse nature of the applicant pool," said President Michael Roth. "I'd like to believe this is evidence that we're about to see a resurgence of pragmatic liberal arts education in this country."
The number of applications rose fairly consistently across the country and within different demographic groups. The pool is quite diverse, with 36 percent self-identifying as students of color. Increasing the representation of those first-in-their-family to go to college and international students are high priorities for Wesleyan, so "it is particularly exciting to see increases in applications from first-generation students" —up 41 percent from last year—and those outside the U.S. — up 24 percent, said Dean of Admission and Financial Aid Nancy Hargrave Meislahn.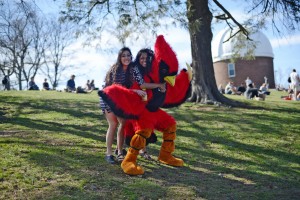 Though it's difficult to say exactly what caused the dramatic increase in applications, it's clear that many more applicants are taking advantage of Wesleyan's test-optional policy, under which applicants from the U.S. and Canada are not required to submit SAT or ACT scores. This year, 28 percent chose not to have tests considered as part of their applications, as compared with 23 percent last year in the first year of the new policy.
"We are excited to see such a high level of interest in Wesleyan!" Meislahn said. "Last year we felt that the word about our change to test-optional hadn't yet reached all those top students who we want to look seriously at the opportunities here, especially students without sophisticated college advising or who might be intimidated by Wesleyan's typically daunting score profile. This surge in applications is wonderful testimony to our success on that front."
Regular decision applicants will be notified of admission decisions on March 25, and all 2020 prefrosh are welcome to campus for WesFest 2016 on April 13-15.