Support Wesleyan Researchers in Crowdfunding Pilot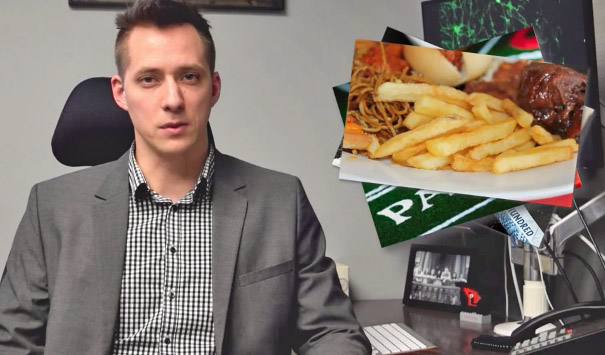 Four Wesleyan academic departments, from psychology to dance to chemistry to biology, are competing for grant funds through a new crowdfunding site specifically designed for research project fundraising.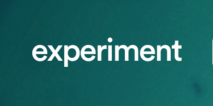 Experiment.com's Challenge Grant for Liberal Arts Colleges asked scientists to define a scientific research question for the crowd with a prize for the project with the most backers. The pilot launched on Feb. 24 and concludes March 25.During this 31-day period, the goal is to reach $4,000 in funding. If so, the team is granted the money. If not, they receive nothing and no one's pledges are charged. By backing a project, participants will receive updates, results and data from project creators.
Wesleyan research include how the brain prevents risky-decision making/addiction; the effects of using artificial sweeteners; controlling seizures with light; and the effectiveness of somatic mind-body practices on victims of the war.
On Wednesday, March 16 at 11:59 p.m., Experiment will award the project with the most backers $2,000 directly through their project page.
Wesleyan's projects include: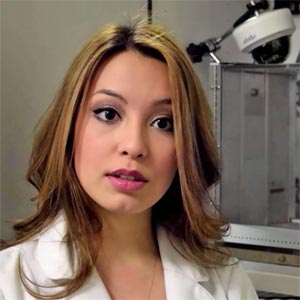 "What if we could stop the brain from making risky decisions?" by Mike Robinson, assistant professor of psychology, assistant professor of neuroscience and behavior; Rebecca Tom '16, and Charlotte Freeland, research assistant/lab coordinator.
Life frequently tempts us with alluring options that turn out to be bad decisions. If risky decision-making becomes the norm, it can rapidly lead to an unhealthy lifestyle and sometimes even addiction. The Robinson group is beginning to understand what happens in the brain when we make risky decisions. But what changes in the brain when we refrain? By understanding how the brain prevents risky-decision making, and possibly addiction, the group hopes to prevent those decisions from happening in the first place.
Robinson and his peers learned about Experiment.com through Associate Provost Mark Hovey in February. If granted the funds, his lab would purchase lasers and viruses necessary to activate precise areas of the brains of specific transgenic rats, to try and control their risky decision-making.
"My students were so excited by the idea that they put together a whole proposal in a couple of days," Robinson said."Although it can be rather time consuming, the students can do it themselves and help fund small projects if they want, so it could be a fun tool even possibly a class exercise."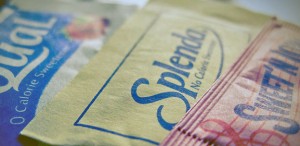 "How does artificial sweetener change the host's microbiome?" By Christina Othon, assistant professor of chemistry, assistant professor of integrative sciences; Erik Taylor, assistant professor of chemistry, assistant professor of integrative sciences; graduate students Eduardo Vega, Nimesh Shukla and Joy Cote; Zhi Ming Gan '18 and Hanna Morales '17.
Sucralose, trade name Splenda®, is a widely used artificial sweetener derived from the natural sugar sucrose. Recent research has shown that consuming sucralose can lead to glucose intolerance and a reduction in beneficial gut bacteria in mice. Glucose intolerance has been linked to obesity and diabetes. This study examines whether chemical modifications cause the sweetener to interact with biomolecules differently, and in a way that may make consumption harmful to humans.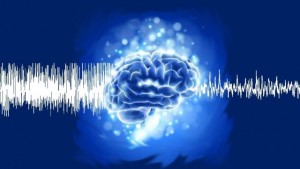 "Can we use light and neural stem cell transplants to repair brain damage and stop seizures?" by graduate students Jyoti Gupta and Daniel Lawrence, and under advisement by Janice Naegele, professor of biology, professor of neuroscience and behavior.
The most common form of epilepsy in adults is temporal lobe epilepsy. In one-third of the patients, available drugs have no effect on preventing seizures. Gupta, Lawrence and Naegele have used cell transplantation in mice to replace neurons damaged by seizures and showed that neuronal transplants integrate into adult mouse brains and suppress seizures. Their next step is to fine tune seizure control by controlling neurons with light, a technique called optogenetics.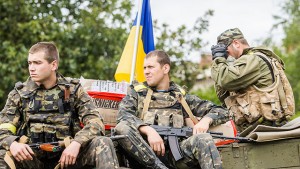 "Can mind-body practices alleviate trauma in Ukraine's war victims?" by Katja Kolcio, associate professor of dance, associate professor of environmental studies.
There are more than 1 million internally displaced refugees of war in Ukraine and over 150,000 soldiers actively defending the border of Ukraine. Trauma associated with war and displacement can impact the victims and their communities for years or even generations if the effects of trauma remain untreated. This project will study the effectiveness of somatic mind-body practices on victims of the war.
Wesleyan is competing in the Liberal Arts College Research category along with Allegheny College, Amherst College, Connecticut College, Franklin and Marshall College, Illinois Wesleyan University, Trinity College, Whittier College, Willamette University and Williams College.
For more information, visit https://experiment.com/.