Wesleyan Students, Local Seniors Become 'Fast Friends'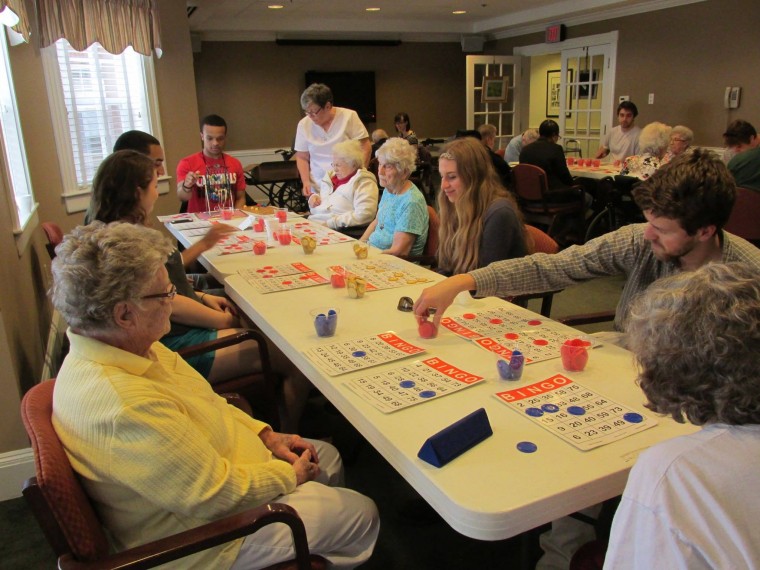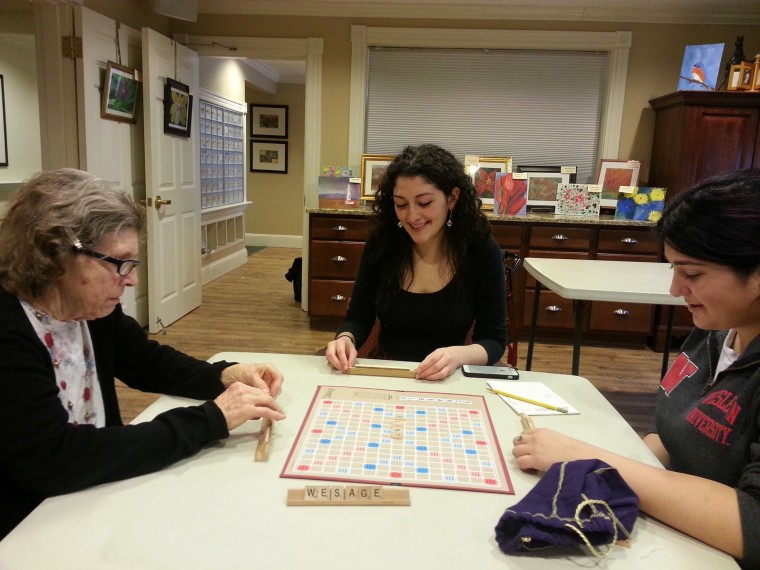 Every week, a group of Wesleyan students in the Wesleyan Alliance for Generational Exchange (WesAGE), visit local senior centers to play card games and bingo and interact with the residents.
"Our residents can't get out into the community because of mobility and safety issues," David Frankel, activities coordinator at One MacDonough House, told The Middletown Press in a feature story about the program. "So Wesleyan students through a program called WesAGE come to MacDonough Friday afternoons rather than party with their friends. These are special young men and women. They let us know that we're a value to the community."
"Wesleyan University has worked very hard at becoming part of the Middletown community," he added, praising how the program motivates students and encourages assisted-living residents to remain active.
Gabe Borelli '16 coordinates the WesAGE Companions Program. Borelli, who is studying economics, politics and history, says students in his program are paired with an elderly companion from one of the area's assisted living homes: Heritage Commons, One MacDonough, South Green Apartments or Wadsworth Glen.
"I try to match student volunteers with residents' interests," said Borelli, who became involved in the program when he was a sophomore. "Whether it's Scrabble, dominoes or other social games, they really enjoy getting to know the residents."
Borelli says though some people believe there's a wide gap between generations, "we usually find common interests such as politics, sports and our personal histories."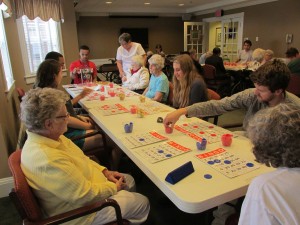 Carolina Elices '17, also a program coordinator, is majoring in art history and English. From Arlington, Massachusetts, Elices plans on earning a master's degree in English, then teaching or working in publishing. She says WesAGE is her favorite activity at school and looks forward to spending Friday afternoons sharing stories with residents at MacDonough.
"It makes a nice change talking to people who aren't 18 to 22," she says. One of her favorite resident companions is a woman who is an excellent Scrabble player. "Ann usually beats me," Elices says. "But, the two times I've beaten her she vows never to play me again," she laughs.