Alumni Reflect on Reunion Visit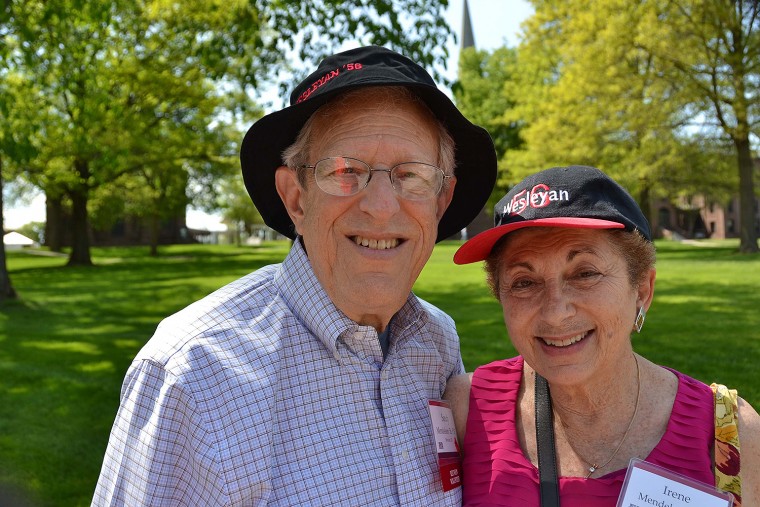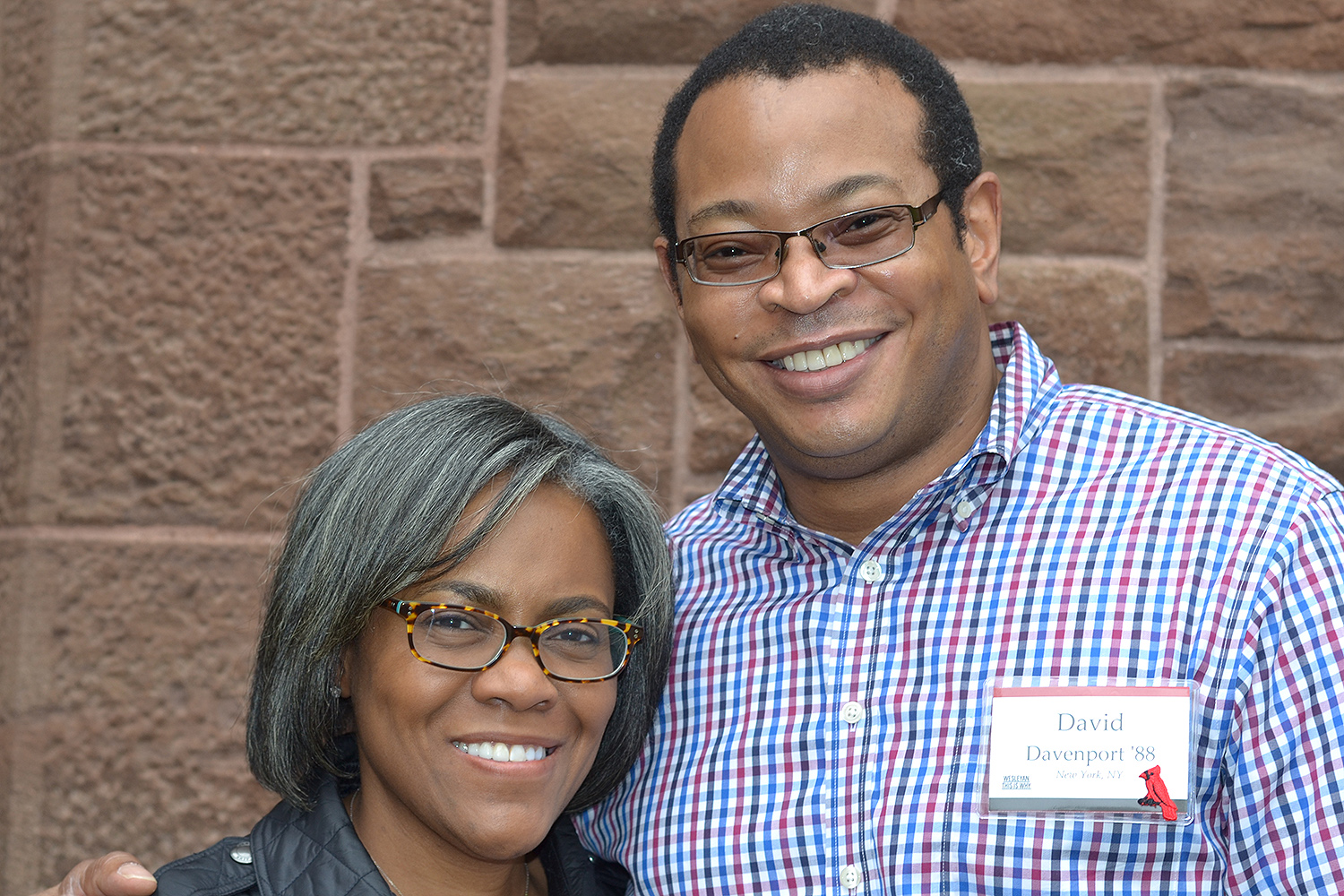 New York, N.Y. resident David Davenport '88 visited campus with his wife, Monica. David is serving on the Board of Trustees through 2018. "It's great to be back on campus. I'm so proud of all the honorees at the Annual Meeting of the Alumni Association. Luke Wood's talk was a great story about the marriage of old culture—records—to the current music media—digital. My wife was saying that this might apply to our son. He's 13, and into Magic, a unique kind of counterculture. Luke's story of how you can study the counterculture through different educational disciplines—and actually enjoy it—is inspiring." Monica enjoyed soaking up the campus activity. "I feel like I missed something by not coming here," she said. David majored in government at Wesleyan and was a member of Psi Upsilon.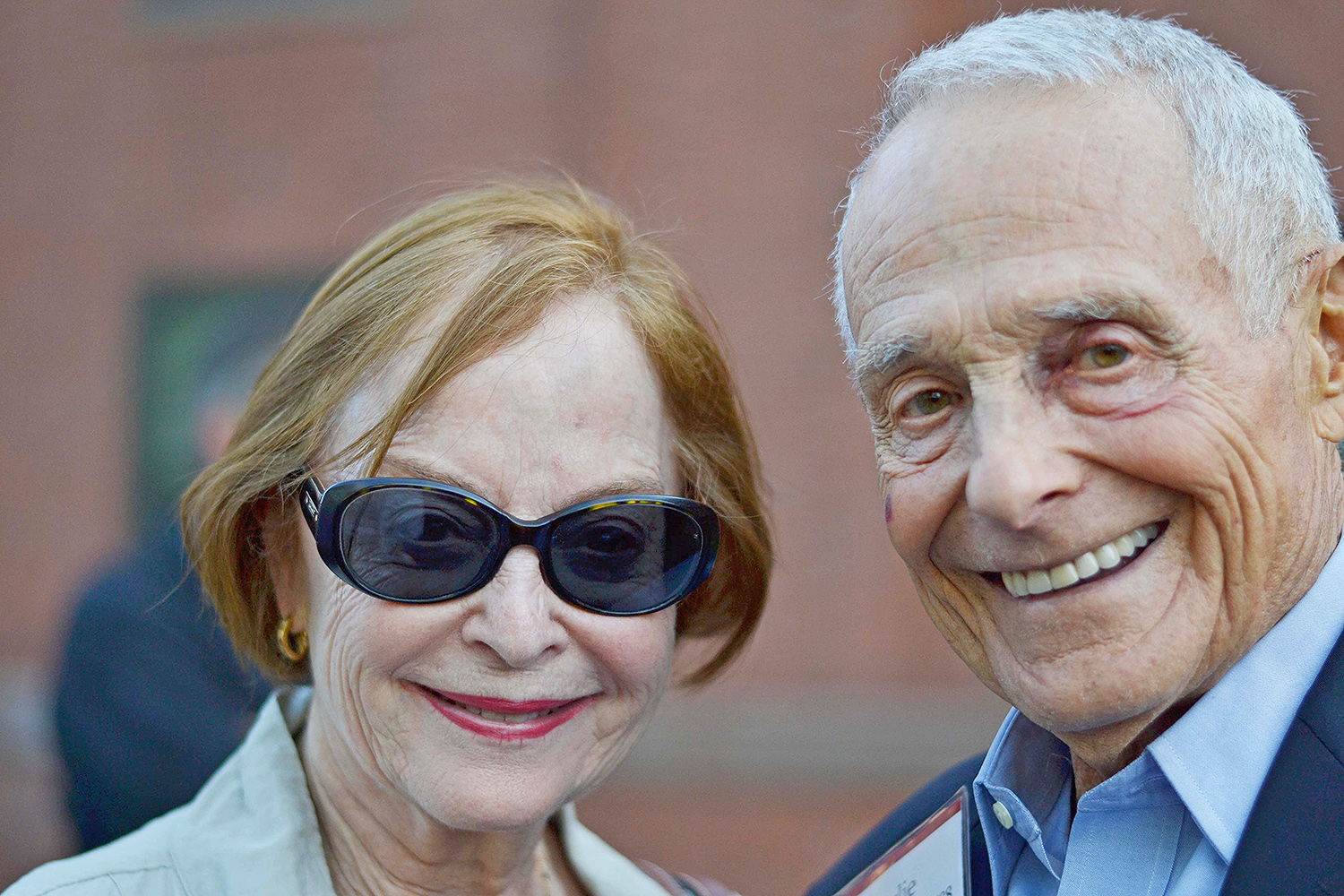 New Jersey residents Myra Wrubel P'85, P'88 and Charlie Wrubel '59 P'85 P'88 enjoy returning to Wesleyan to see how the campus has grown. "I like the camaraderie of the people during Reunion," Charlie said. Charlie, who served as a Wesleyan Trustee from 2013-16 majored in government and was on the swimming and diving team.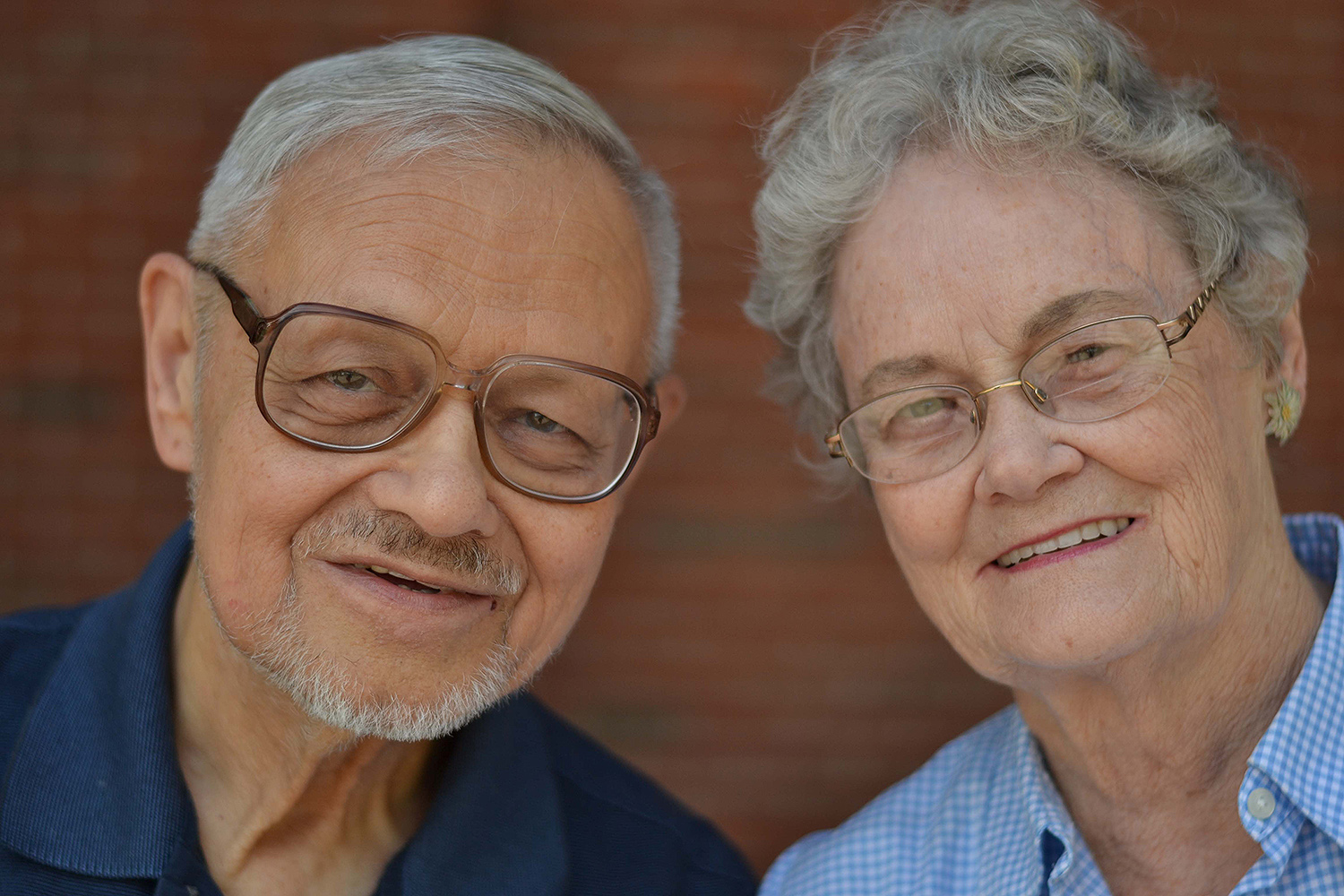 New Jersey residents George '56 and Ann Chien have attended many reunions since George graduated in 1956. "We always come back. This is a family place. It's hard to believe, but 22 people from '56 signed up to come back, 60 years after we graduated," said George, who majored in music and was a member of Chi Psi. "I didn't know George when he was here, but now all his classmates are friends. We come back for Homecoming, too, when his classmates aren't here—but if you sit down next to anyone—a parent, someone from another class, an undergraduate—they're always interesting. You can always have a good conversation," Ann said.
Dr. Sandy '56 P'86 and Irene P'86 Mendelson traveled from Bethesda, Md. to attend Reunion & Commencement Weekend. "We're looking forward to seeing friends and learning something. We'll go to classmate Phil Trager's WESeminar; he's a photographer. We'll go to the creative writing seminar and some others. We always like to learn something new—and there are always seminars that explore topics outside the normal range of our daily experience." Sandy double majored in biology and biochemistry at Wesleyan and was a member of the John Wesley Club.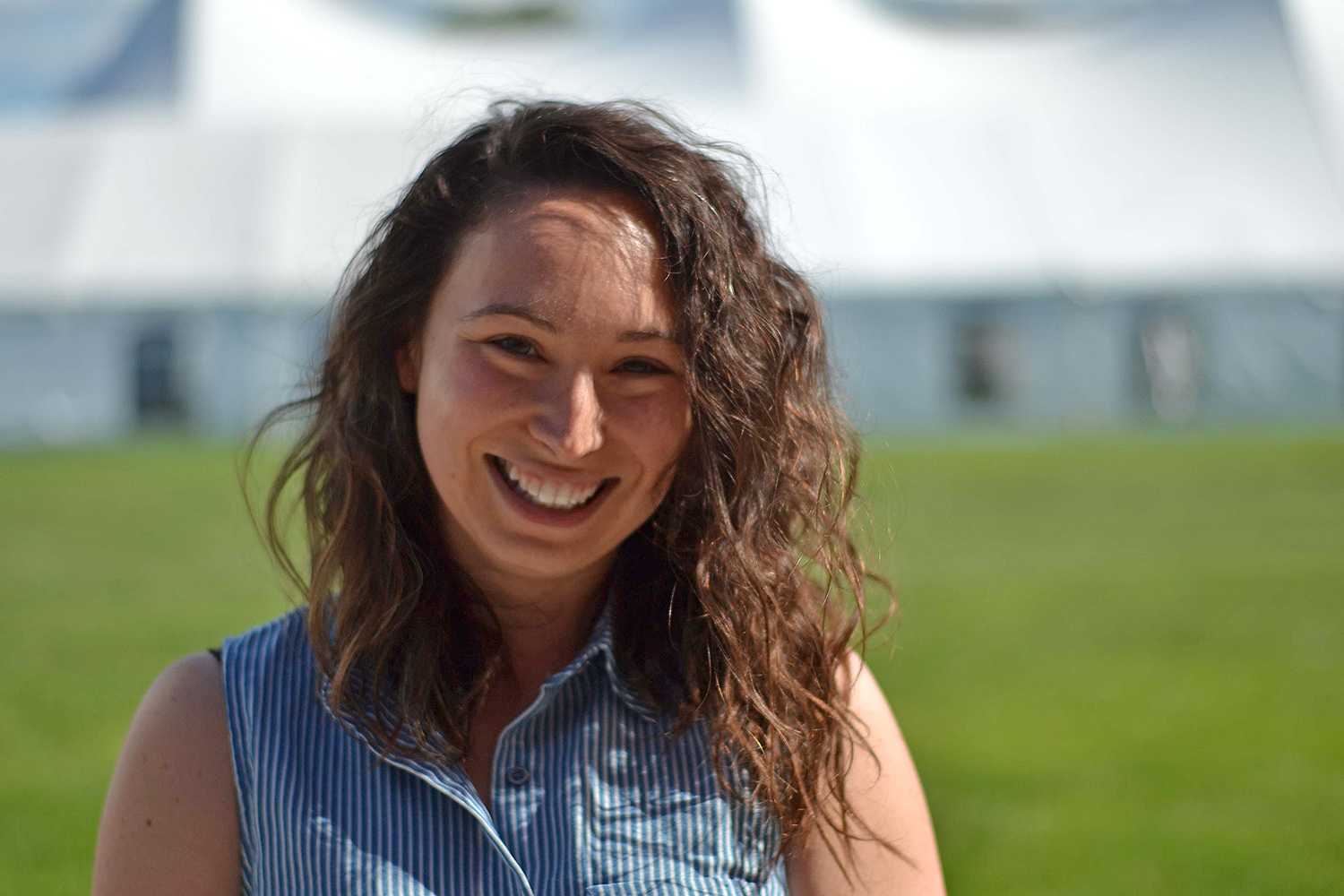 Ala Faller '12 of Cambridge Mass. returned to campus to visit old friends. "What could keep me away? I have lots of friends in the Class of '11 who I'm going to see. I transferred to Wesleyan after my freshman year, and I remember my first moment walking over Foss Hill—it just felt so right. I was finally at the right school. And I remember the singing here—I was in two a cappella groups." Ala majored in psychology.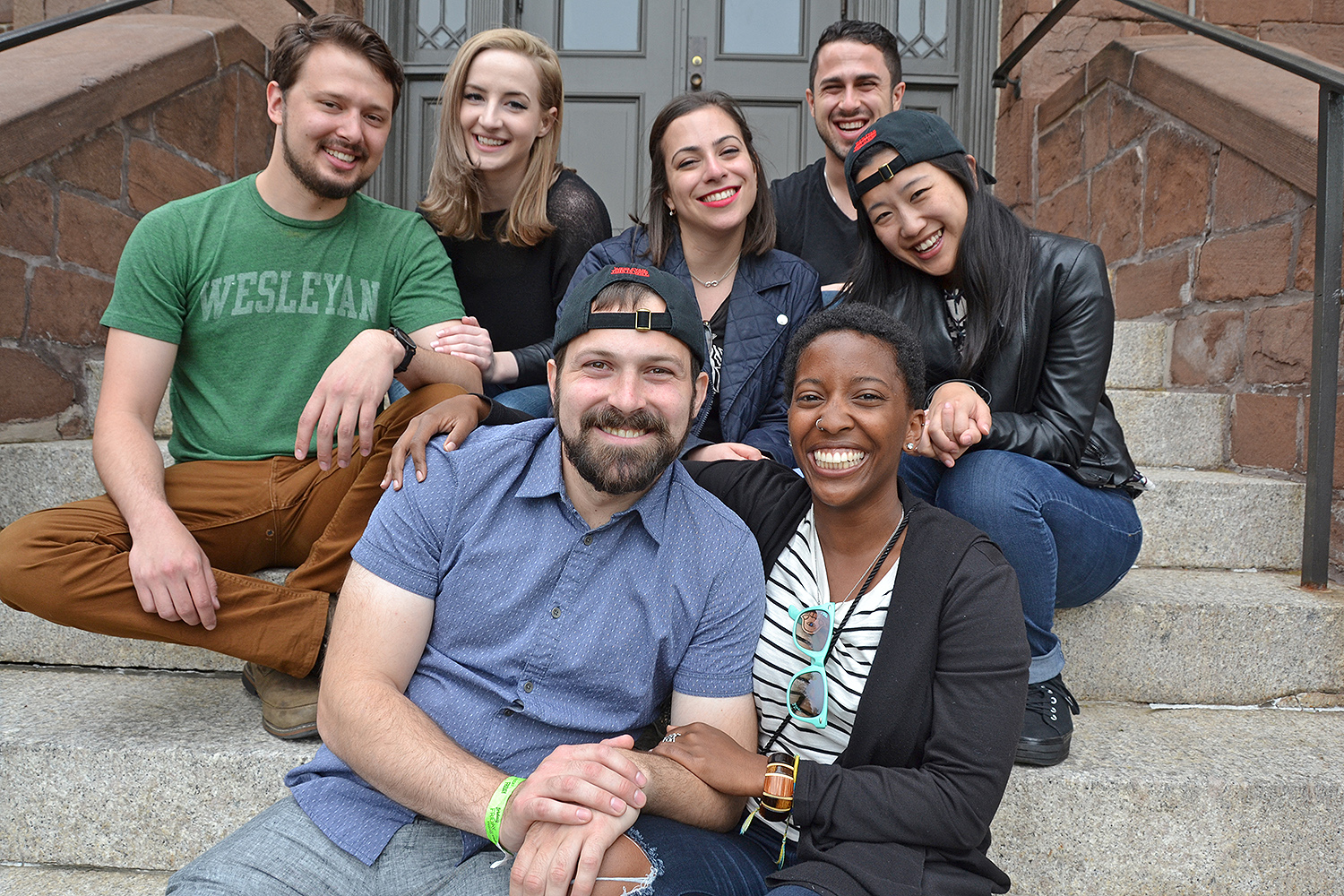 For some members of the Class of '11, the Fifth Reunion was a chance to revisit college life and catch up with friendships-—as well show off the Wesleyan campus to significant others they've met in post-college life. A contingent now living in New York City spent a few moments together on the steps of South College on Saturday afternoon. Top row, left to right: Christian Morehouse '11 with Kayla Dion: Janine Zaltsman '11 next to Liz Ling '11, with Janine's friend, Scott Reutter, behind them. Bottom row is Norman Abbot, now decked out in a Wesleyan hat, with Taylor Cain '11. "It's an amazing and emotional experience to be back," said Zaltsman. "It feels both like I've never left and as if I haven't been here in a thousand years." Morehouse concurred: "Strangely familiar," he observed. Said Reutter, "I've heard a lot about Wesleyan and in this visit, I can tell that it more than lives up to the legends."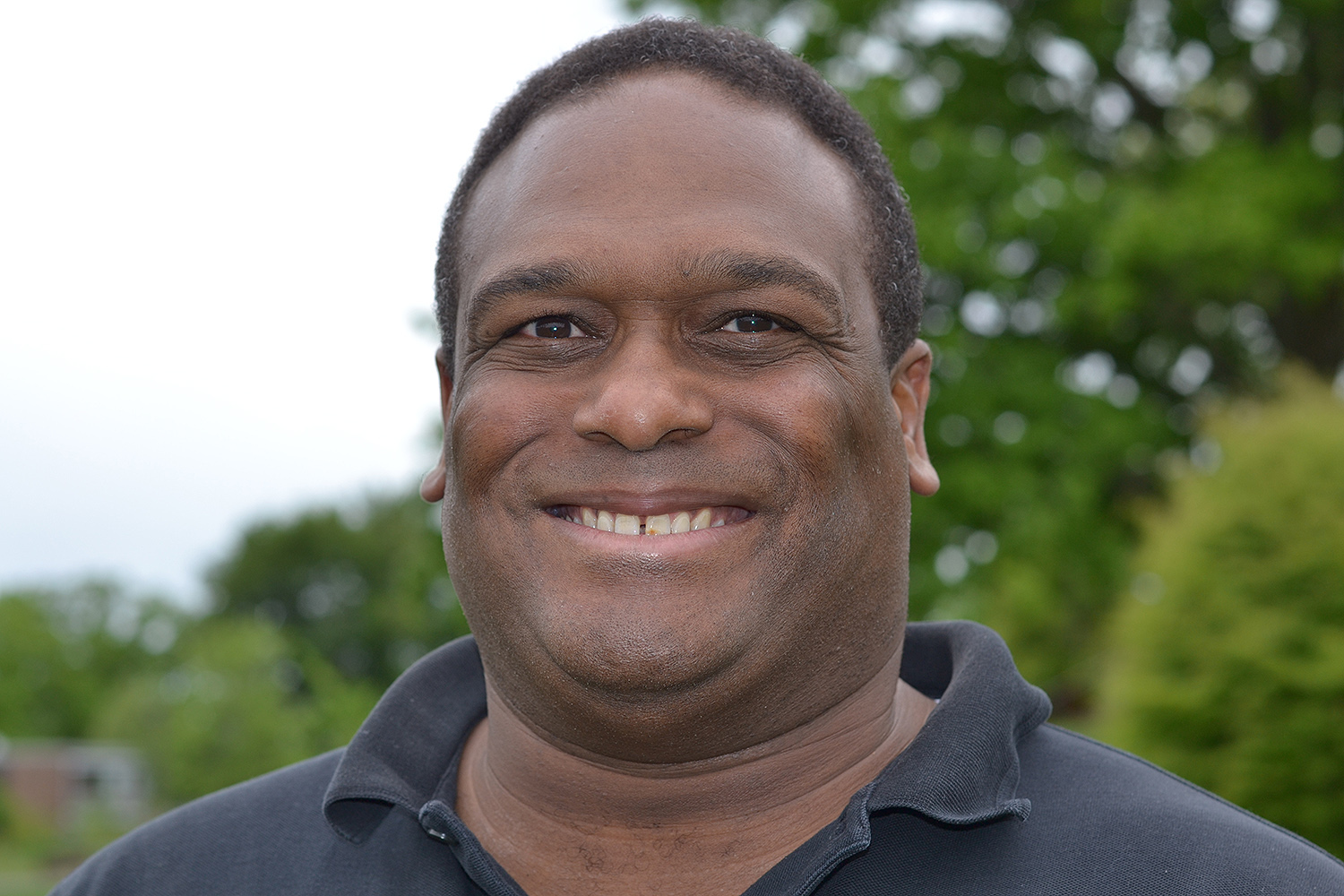 Kelvin Wheeler '91, from Glenside, Pa., spent time on Saturday afternoon on Foss Hill with classmates. "The best part of the weekend is experiencing so many happy reunions with friends— particularly my home-mates from Clark 3. It's fun to have old memories reignited." A government major, he holds a J.D. from Fordham.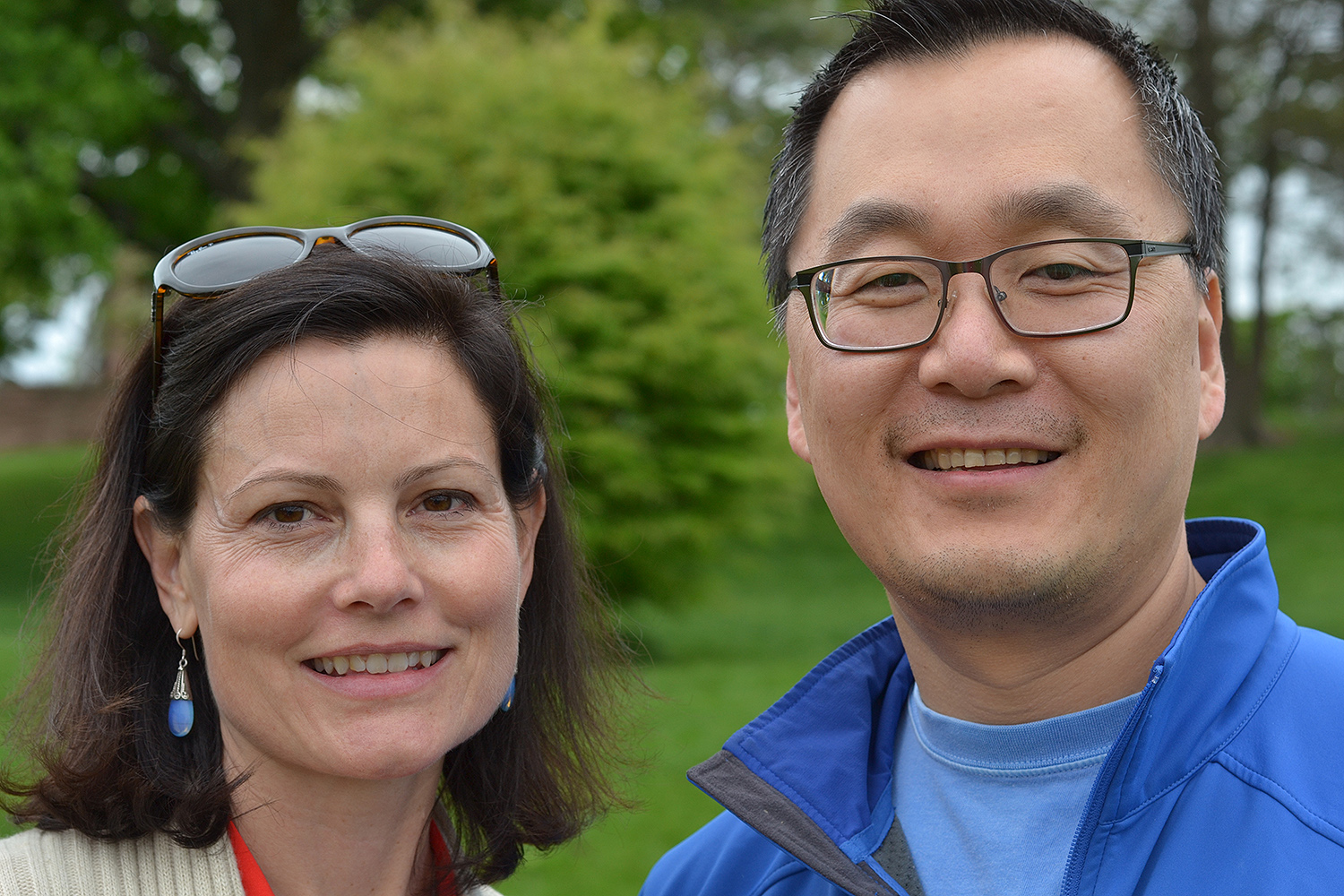 Also on Foss Hill in a group of '91ers with Wheeler, Shelley Trott '91, from Oakland, Ca., and Jung Cho '91, from Pittsburgh, Pa., had a chance to catch up. "It's fun to run into old friends," said Trott. "I second that," Cho concurred. Trott, a dance major at Wesleyan, holds an MFA from California Institute of the Arts. Cho, a history major, was a member of Chi Psi and earned an MBA from the University of Rochester.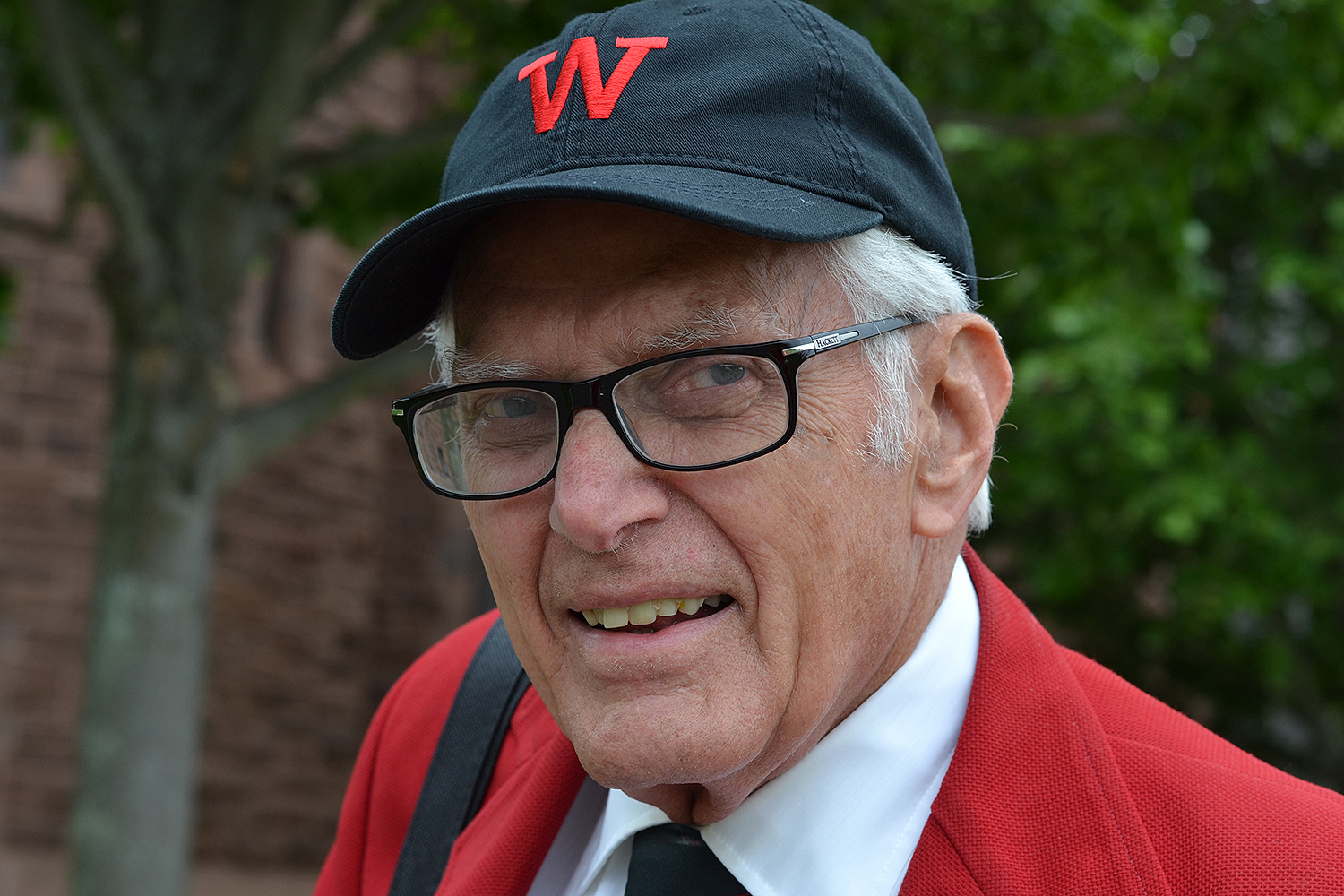 The Rev. Barney Kathan '51, P'76, from Pomfret, Conn., a history major at Wesleyan, earned both bachelor and master's of divinity degree from Yale and a master's in education from NYU. A member of the John Wesleyan Club, he also ran on the the track and cross country teams. Back for his 65th Reunion, Kathan reflected on the significant role Wesleyan had in his life: "In my senior year, I lived in Clark Hall, and my roommate was Joop Goudsblom, an early Fulbright from the Netherlands. He persuaded me to apply for a fellowship and the U.S. State Department awarded me a Fulbright. I owe it all to Wesleyan, the Honors Program, and my roommate." And the friendship continues: "I'll be going back to the Netherlands in July of this year, and I'll be staying with Joop," he says.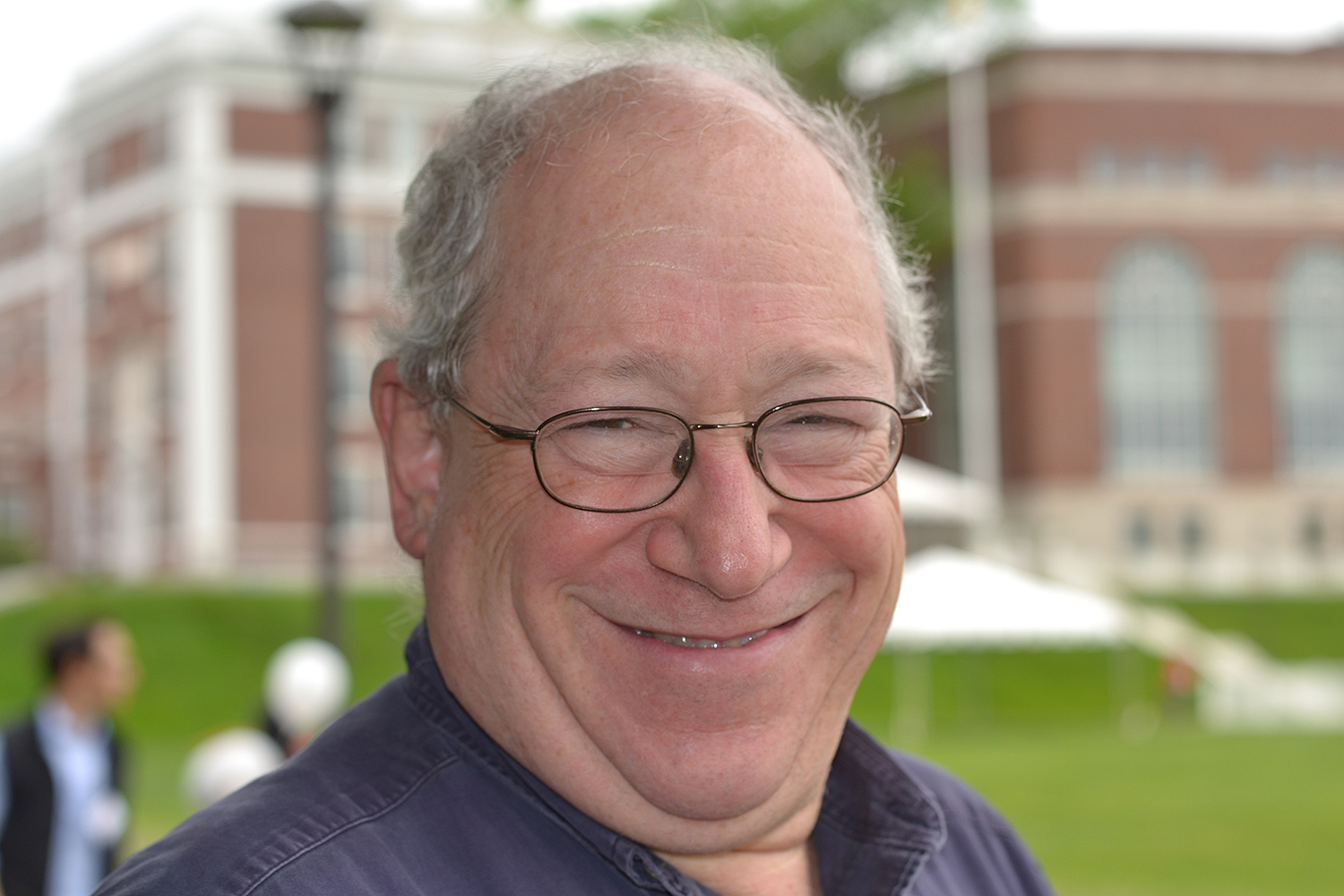 "I'm just a spouse this time," said Seth Davis '72, secretary for his class and a College of Letters major, who is married to Elisa Serling Davis '76, enjoying her 40th Reunion. He was also on a scouting mission: "I'm identifying all the errors so they can fix them for next year when '72 has our 45th." A member of Delta Tau Delta, he holds his JD from Harvard University. The Davises make their home in Bethel, Conn.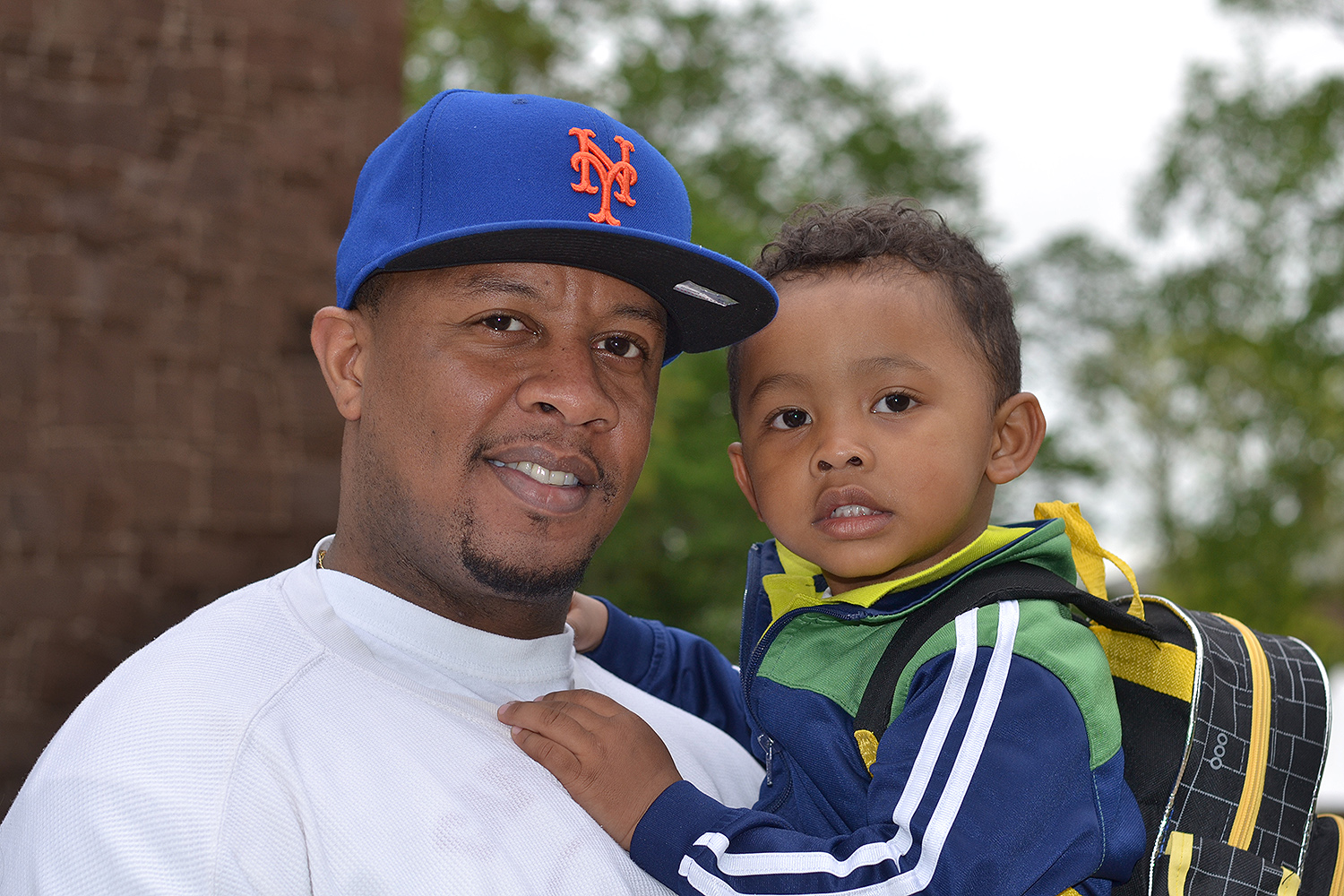 Chavez Sears '00 and his son Telvin, who live in Middletown, are regulars on campus, as Telvin demonstrated by climbing up a few steps on the South College fire escape. Reunion wasn't the main draw this time for Chavez, but it did figure in. "My nephew's girlfriend is graduating, so we're all here. And I just ran into some friends from '01 who were here with their class. I had my prime years here," he said. A four-year member of Wesleyan's football team, Sears majored in African American Studies. Telvin, he said, also enjoys sledding down Foss Hill in the winter.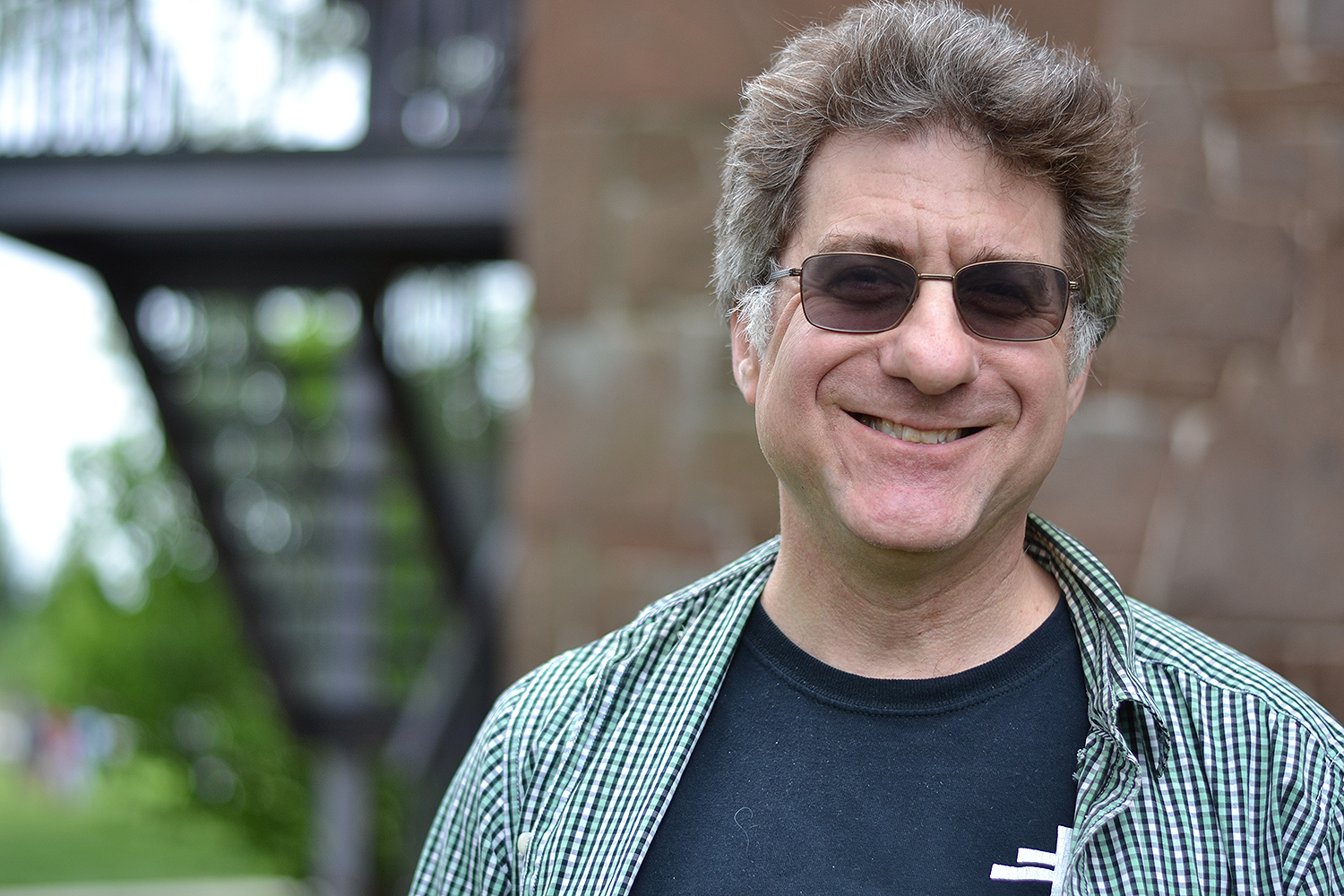 Co-secretary for the Class of 1984, Michael Steven Schultz '84, took a quick drive up from Primos, Pa. His motivation: "I haven't been able to come for Reunion for years, so I said, 'You know, I'm just going to do it.' I always want to go to the Alpha Delt event. It forever feels like home. Also I was glad to be in the '92 Theater again. I got here just as an event was finishing up in there, so I went it. I remember seeing Bradley Whitford's ['81] senior acting project. He was graduating—and I was just deciding to be a theater major at that point." Schultz combined theater in a double major with computer science, through the Department of Mathematics.