73 Seniors Inducted into Phi Beta Kappa Society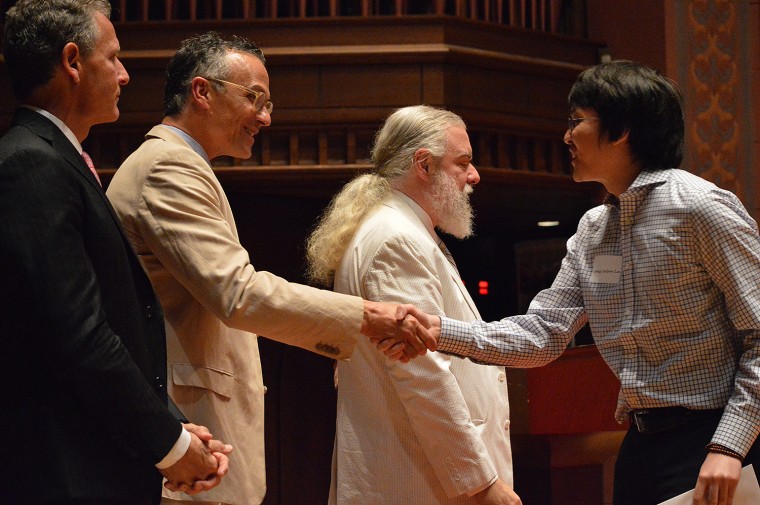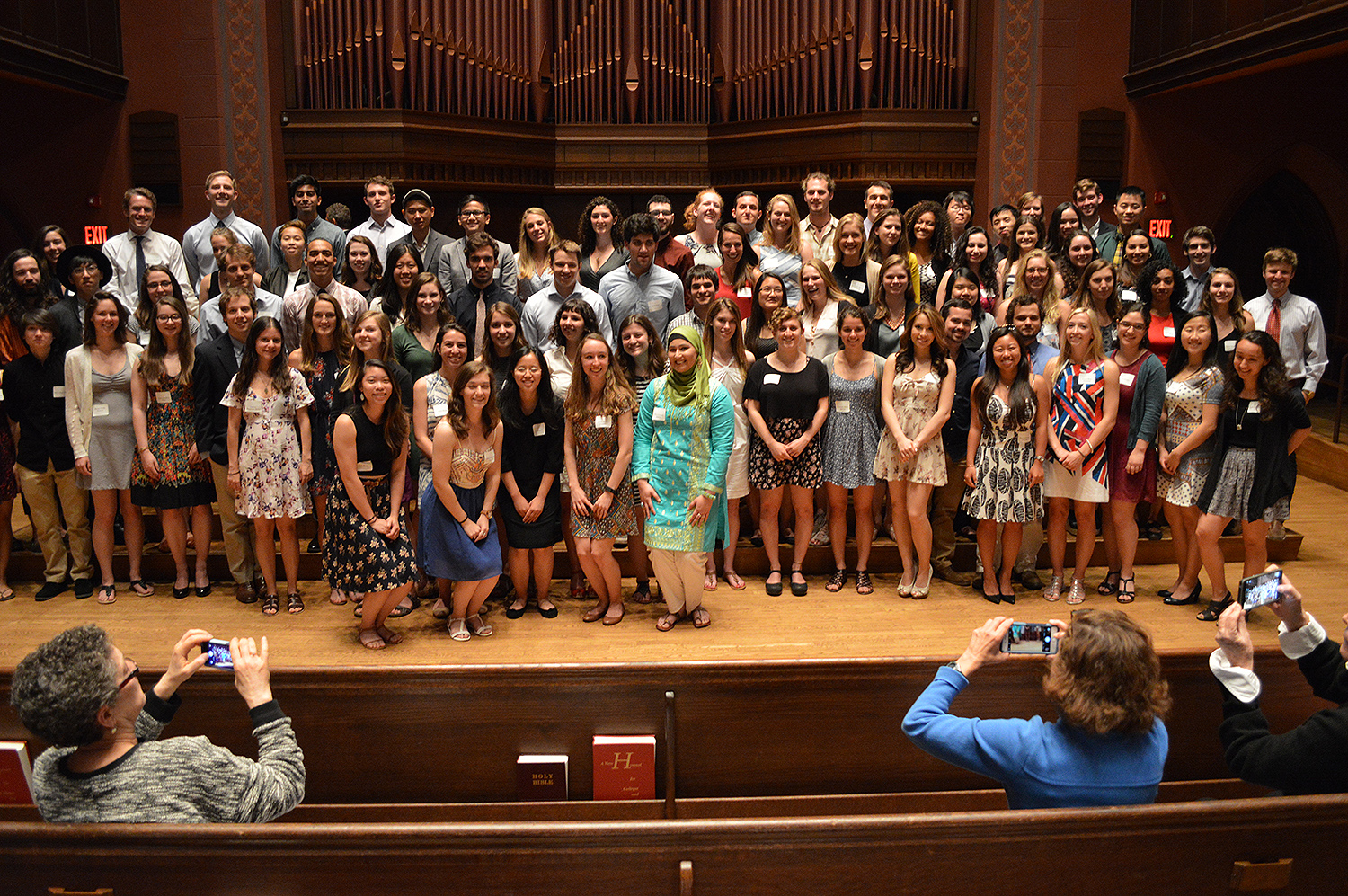 Members of the Class of 2016 were inducted into the Phi Beta Kappa Society, the oldest national scholastic honor society, in a ceremony May 21 at Memorial Chapel.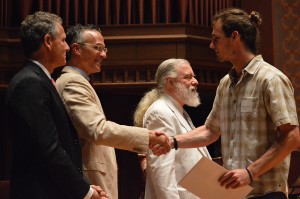 The Wesleyan Gamma Chapter of Phi Beta Kappa was organized in 1845 and is the ninth-oldest chapter in the country. Membership is conferred for high scholastic achievement. Fall election eligibility is based on a student's grades at the end of junior year; spring election is based on four-year achievement.
Seventy-three students were inducted at the ceremony. They join fifteen other seniors inducted in December 2015.
PHI BETA KAPPA SPRING 2016
Holt Akers-Campbell
Elizabeth Marie Alexion
Hannah Monica Ang Ang
Leah Ruth Bakely
Maya Sarah Berkman
Stephanie Rose Blumenstock
Rebecca E. Brill
Kristin Ione Bumsch
Christopher O'Neal Caines
Matthew Werner Chilton
Sharlene Choi
Anna Elise Cocuzzo
Laura Blair Corcoran
Anne Elizabeth Dade
Yael Davidov
Lucille Louise De Souza
Mattie Alison Kate Denzer-King
Rachel Emily Eisman
Hans Askjell Erickson
Jennifer Graham Farris
Jordan Marlow Friedland
Tabitha Courtland Gillombardo
Michael Alexander Glasser
Jin Chieh Goh
Justin Ian Greene
Emily Sarah Greenspan
Sarah Ann Harper
Samantha Noelle Hellberg
Laura Elizabeth Hess
Rebecca Arianna Jacobsen
Madeline Louise James
Abhisit Jiranaphawiboon
Jessica Katzen
Kiley Elizabeth Kennedy
Tahreem Syeda Khalied
Tyler Chase Knowles
Lily Kong
Laetitia Marguerite Krisel
Selin Kutlu
Jacob Albert Lashner
Jackson Maxwell Gordon Ledger
Joongi Andrew Lee
Kai Yang Lei
Clara Diane Leonard
Xiyue Li
Addison Rose McDowell
Madeleine Ann O'Brien
Elissa Ruth Palmer
Maria Teresa Paterson
Clara Virginia Pinsky
Haikal Eki Ramadhan
Sheri Lynn Reichelson
Angela Karina Bianca Reiss
Alexandra Nicole Ricks
Gabriel Jacob Rosenberg
Alison Michelle Santori
William James Sawyer
Evan Schleifer-Katz
Romil Anand Sharma
Alisse Gabrielle Singer
Linsin Ann Smith
Matthew Richard Stein
Hannah Daniela Steinberg
Rebecca Lee Tom
Joshua John Weinberg
Matthew Robert Weinsier
Julian Joseph Weiss
Delaine Weaver Winn
Mara Eleanor Woods-Robinson
Jiayi Xu
Yanyao Yi
Jessica Mira Zalph
Li Zhong
PHI BETA KAPPA FALL 2015
Laiya Ackman
Hein Jeong
Harim Jung
Lisa Kremen
Amanda Li
Lynn Ma
Hannah Susan Greely Maniates
Daniel Maseda
Sean Mark Mihaljevich
Anh Tuan Nguyen Viet
Zarek Siegel
Emily Rose Sullivan
Silena Te
Emily Joyce Weinstock-Collins
Claire Wright