Wesleyan Mathematics Faculty Train Area School Teachers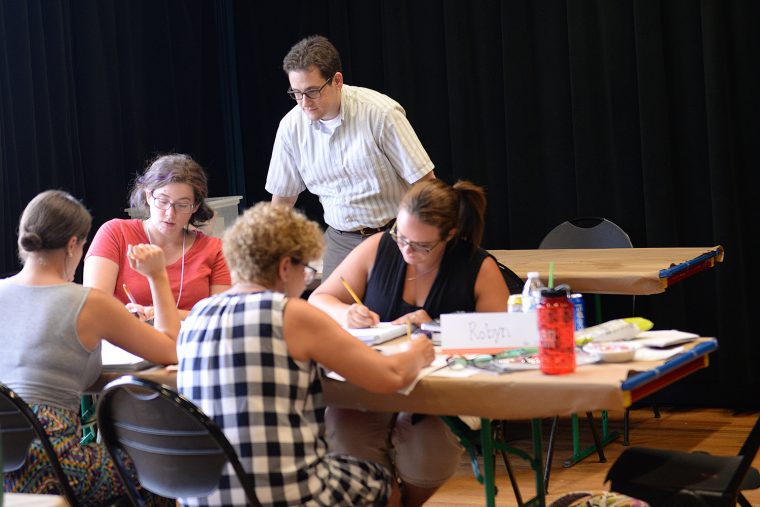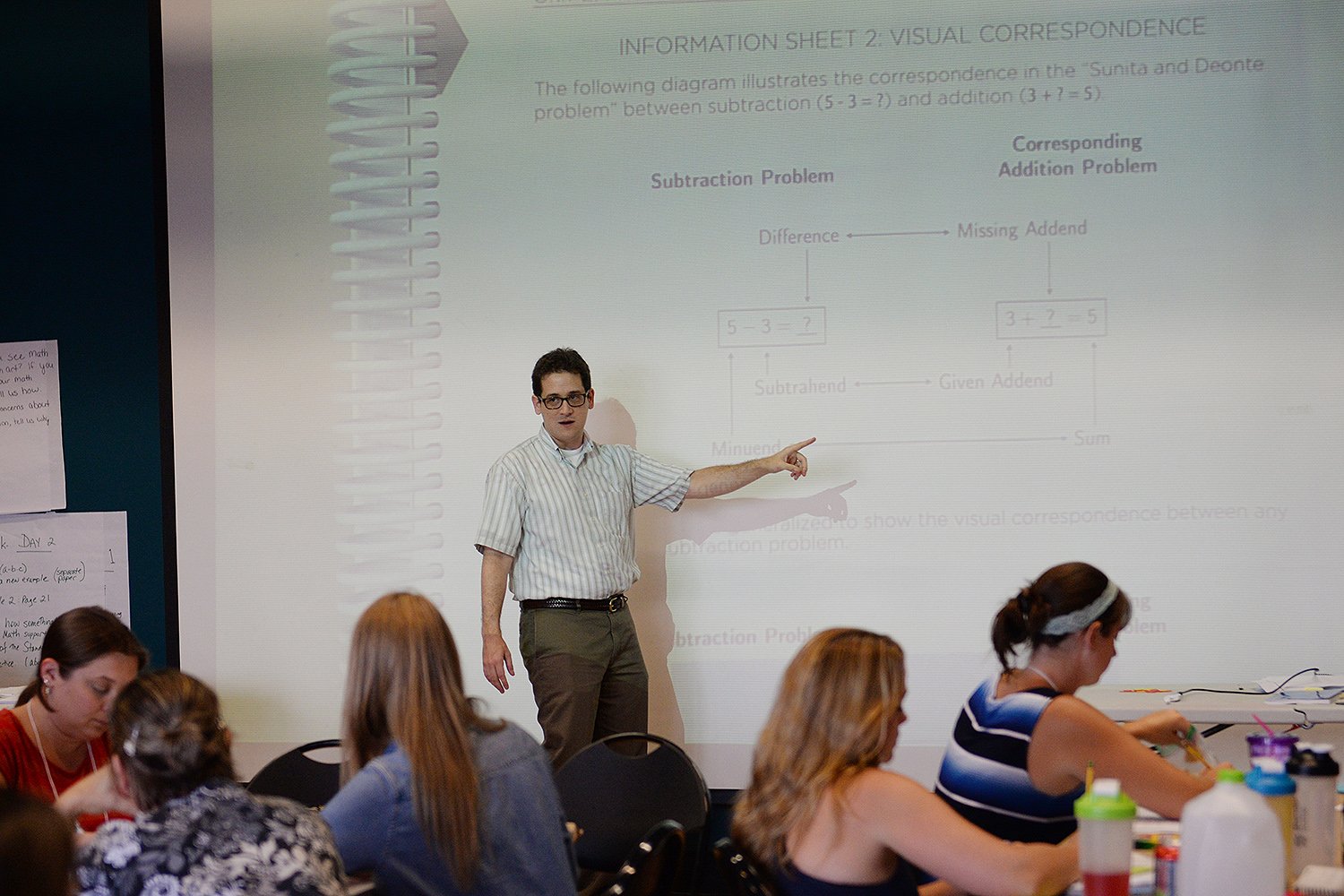 This month, the Green Street Teaching and Learning Center is once again hosting its K-8 Math Institute for 29 school teachers from Vernon and Hamden, Conn. The 80-hour program aims to increase teachers' mastery of math concepts as well as their confidence with math.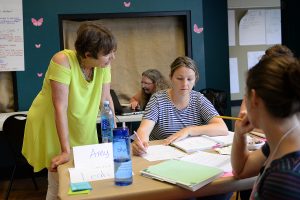 Wesleyan Associate Professor of Mathematics Christopher Rasmussen is teaching the institute along with Sharon Heyman, a mathematics education specialist from the University of Connecticut. This is the fifth time the pair has taught the course together. The institute includes the content-intensive, 80-hour Intel Math course over the summer as a foundation for teachers, several follow-up workshops during the school year for advancing teaching practices and arts integration strategies, and two professional learning community sessions a year in the form of Math Potlucks.
Green Street Director Sara MacSorley said this year's course is going very well.
"As a group, the participating teachers are strong in math and really engaged in the material," she said. On this particular day, a Friday afternoon with temperatures soaring into the 90s, "there are lively discussions about fractions at each table."
The math institute was first established in 2013 via the Project to Increase Mastery of Mathematics and Science (PIMMS), part of Green Street. In its first two years, the institute served 60 teachers in the Middletown and Meriden school districts. Earlier this year, Green Street received a $428,479 Math and Science Partnership Award from the State of Connecticut Department of Education to expand the program to other school districts.
Green Street is holding a second math institute this summer in Windham, which is being funded directly by the school district. Wesleyan Associate Professor of Mathematics Constance Leidy is leading that program, together with mathematics education specialist Shelly Jones from Central Connecticut State University.
Read more about the institute in this News @ Wesleyan story.