MacSorley Authors New Coloring Book Celebrating Women in Science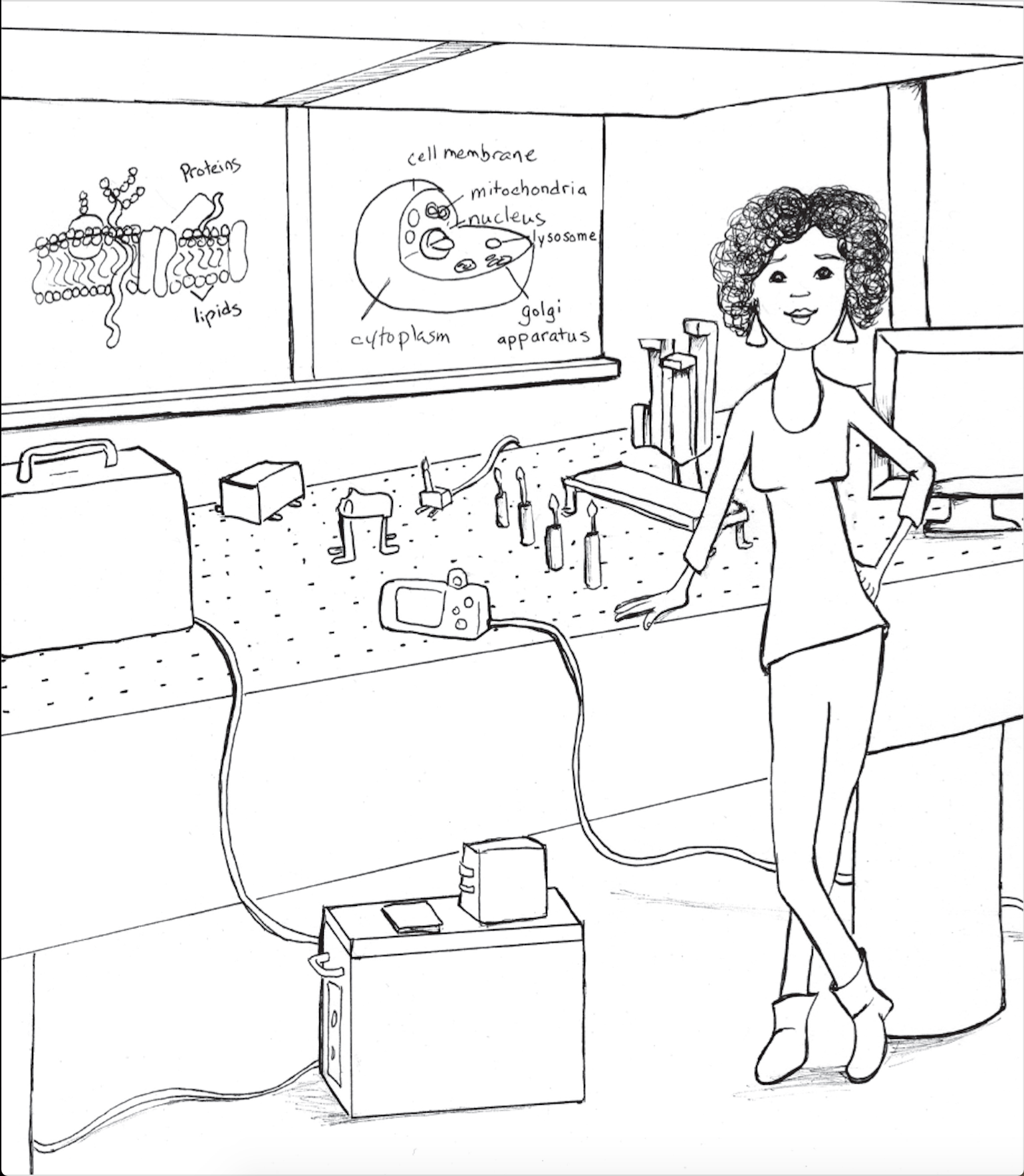 Sara MacSorley, director of the Green Street Teaching and Learning Center, is the author of Super Cool Scientists, a new coloring book celebrating women in science. It features stories and illustrations of 22 women in science and technology careers. Highlighting a wide range of diversity in scientific field, background, race, and more, it aims to show all young people that science can be for them.
The idea for Super Cool Scientists came to MacSorley a little over a year ago, and launched with a successful Kickstarter campaign.
"I had been looking for a side project that brought more direct science communication to my life," she explained. "My background is in science and science outreach and I was missing that a bit. I was also learning to deal with my own anxiety issues so had started coloring to relieve stress. When I was doing some research on the things I'd want to color, I realized there was no book out there quite like this that celebrated women currently doing science in such an approachable way."
Each scientist featured in the book has a full-page biography about the work they do, as well as a full-page illustration (by local artist Yvonne Page) to color. The coloring activity is designed to "let the stories of the scientists be told in a way that the reader/ artist can place themselves in the story," explained MacSorley. And while the text was targeted to a middle school audience, since publication she has heard that younger children also get a lot out of the book.
"And, surprisingly to me, science college students have been really into the book too," she added. "I hope that young people can read (and color!) the book and see that science is a field for everyone and that—regardless of what you look like or where you're from—you can be a scientist. I also want people to understand that there are many types of science jobs. Not all of them require a white lab coat."
Among the scientists featured is LaNell Williams '15. Her bio describes how she grew up wanting to be a journalist, but transitioned to studying physics while at Wesleyan, and highlights her current graduate research projects. Williams is now at the Fisk-Vanderbilt Master's-to-Ph.D. Bridge Program. The accompanying illustration shows her in the laser lab on campus.
The response to the book so far has been very positive, said MacSorley, including healthy sales on Amazon and bulk orders with schools. The social media community (Facebook and Twitter) is growing and sharing their colored pages.