Students Attend Discussion on Racism, Sexism, Bigotry in NYC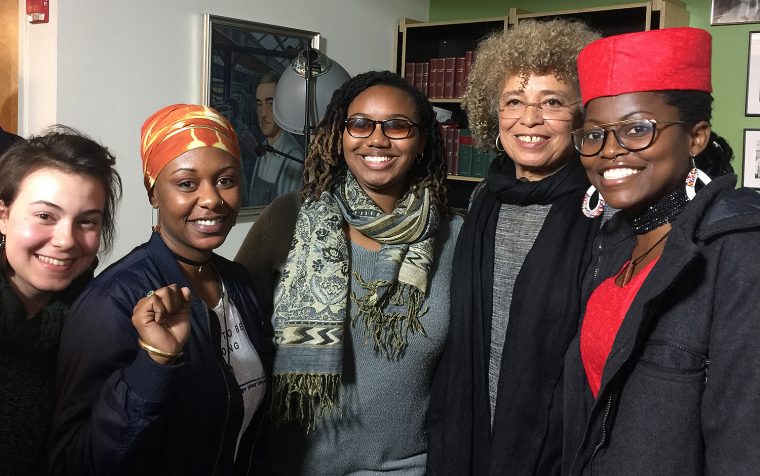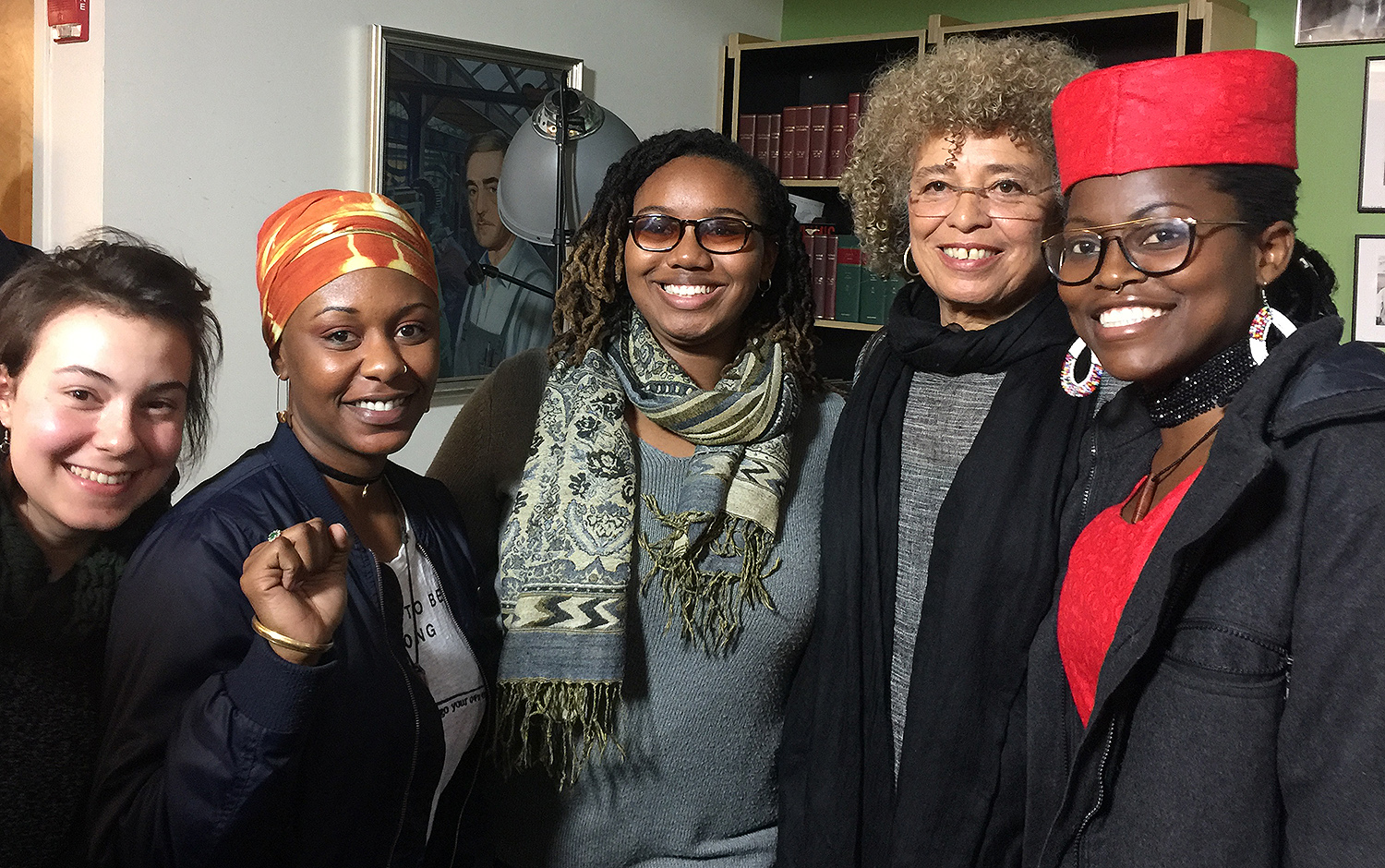 On March 4, members of the student activist organization Sophia traveled to New York City to attend the Community Party USA Unity Rally and discussion against racism, sexism and all forms of bigotry with special guest and keynote speaker Angela Davis.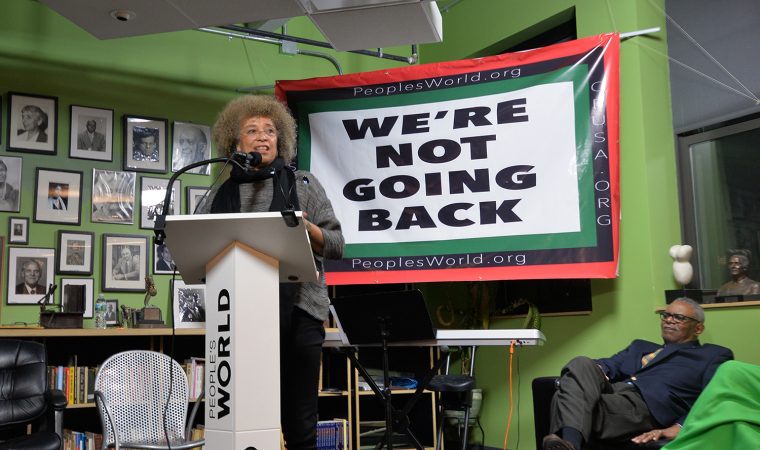 Inspired by the rising necessity for constructive solidarity and community, Sophia founder and president, Posse veteran scholar Gabe Hurlock '20 created the organization to promote inclusion, multiculturalism, and personhood on the Wesleyan campus and in the Middletown community. The organization focuses on critical philosophy and conceptualization of social justice issues through community organization.
The rally featured Jamaican author and poet Staceyann Chin and political activist Angela Davis as the keynote speaker. Davis is known internationally for her ongoing work to combat all forms of oppression in the U.S. and abroad. She is a founding member of Critical Resistance, a national organization dedicated to the dismantling of the prison industrial complex. The main topic of the evening was cultivating unity and winning a wide-ranging program of reforms that put the well being of people and the planet before private profits.
"I intended for this trip to demonstrate that the act of solidarity requires more than simply being intellectually aware of the disparities plaguing our society, because activism is central to philosophy," Hurlock said. "After meeting Angela Davis, we all gained a refreshed perspective on what it really means to fight for what you believe in. The prosperity of humanity depends heavily on our capacity to speak up and defend justice everywhere."
The trip was sponsored by Wesleyan's Office for Equity and Inclusion and the Student Budget Committee.