Horwitz '02 Scores Peabody Nomination for Hamilton's America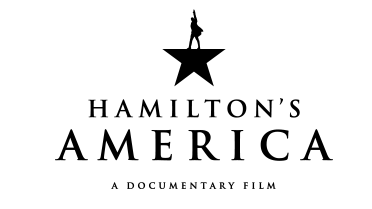 Hamilton's America, the PBS documentary by Alex Horwitz '02 that explores the history behind Hamilton: An American Musical, created and written by Lin-Manuel Miranda '02, Hon. '15 and directed by Thomas Kail '99, was honored as a finalist in the documentary category for the 76th annual Peabody Awards. The awards honor storytelling done well in film, television, radio, and on the internet.
The acclaimed documentary was several years in the making. Horwitz first approached Miranda and Kail with the idea in 2012—and cameras were rolling by 2013. "All I needed to hear was a demo of that first song, 'Alexander Hamilton,' and my interest was piqued," said Horwitz in our exclusive interview from October 2016, when the documentary premiered on PBS. "I'm a history nerd and a musical theater nerd, so Lin was scratching a lot of itches for me. I told him that it didn't matter to me if he was making an album or a show; I just wanted to make a movie about him dramatizing history. That was the angle from the beginning."
Click here to read the entire interview with Alex Horwitz.
Horwitz and his crew pared down almost 100 hours of footage for the 1.5-hour documentary, using Alexander Hamilton's life as one the film's three threads. "Whittling down is just a matter of time and repeated viewings. But that wasn't quite as hard as the interweaving. We had these three threads—the life of Hamilton, the creation of the show, and excerpts from the show itself—which we had to braid into one cohesive film. So it was a question of finding a lot of internal logic and segues in the footage," said Horwitz.
The Peabody Award winners in the documentary category were announced on April 18. All of this year's winners will be feted during an awards ceremony on May 20th that will air on June 2 on PBS.