Students Present Academic Research at Poster Sessions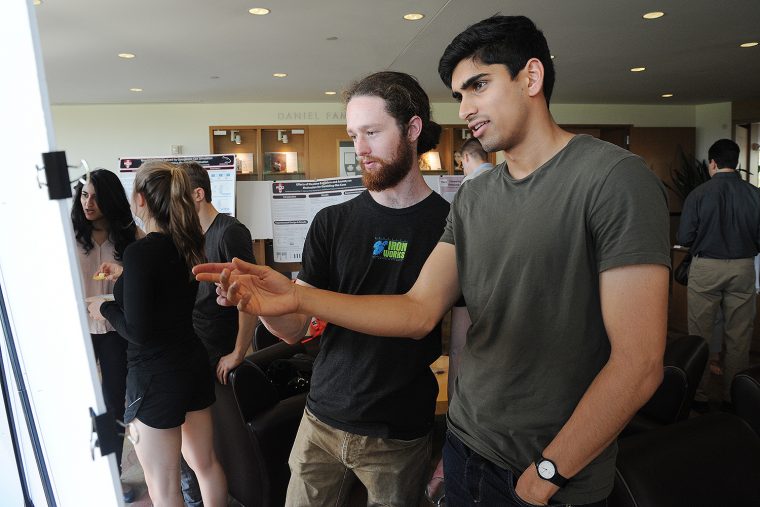 Hundreds of Wesleyan students had the opportunity to present their academic research at various poster sessions in March and April. Posters often contain text, graphics and images that illustrate the students' research results on a single board. Poster session attendees can view the posters and interact with the author.
This year, the Psychology Department, College of the Environment, Biology Department, Neuroscience and Behavior Program, Natural Sciences and Mathematics Division, Quantitative Analysis Center and the Department of Earth and Environmental Sciences hosted poster sessions.
Photos of the poster sessions are below: (Photos by Olivia Drake, Caroline Kravitz '19 and Rebecca Goldfarb Terry '19)