Wesleyan Awards Hamilton Prize for Creativity to Incoming First-Year Student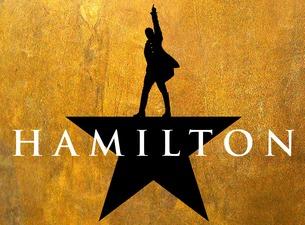 An all-star committee of Wesleyan University alumni, chaired by Hamilton writer/creator and former star Lin-Manuel Miranda '02, Hon. '15 and director Thomas Kail '99, has selected the recipient of the inaugural Wesleyan University Hamilton Prize for Creativity: Audrey Pratt of Needham, Mass. Pratt's submission, a short piece of fiction titled, "Thorns, Black and White," was selected from among more than 600 entries.
Pratt will receive a four-year full-tuition scholarship to Wesleyan, worth as much as $200,000.
"The selection committee was blown away by the range and quality of the submissions we reviewed," Miranda said. "Audrey's story stood out as exceptional, but all of the finalists' work displayed great originality and promise. Being part of Wesleyan's Hamilton Prize selection process has deepened my faith in our creative future."
"We were honored to work with our amazing fellow alumni in selecting this very deserving recipient," Kail said. "I can't wait to see what this remarkable group of creative students produces with their Wesleyan education."
The Wesleyan University Hamilton Prize for Creativity was established in honor of Miranda and Kail's contributions to liberal education and the arts and named for the pair's hit Broadway musical, Hamilton: An American Musical, which in 2016 won 11 Tony Awards, including Best Musical, Best Direction of a Musical, Best Book and Best Original Score.
In the first year of the Hamilton Prize, Wesleyan received more than 600 creative written work submissions, ranging from short stories to slam poetry, from screenplays to songs. All entries were first reviewed by Wesleyan's faculty, and finalists were judged on their originality, artistry and dynamism by the alumni selection committee.
"Wesleyan has been home to so many dynamic writers over the years. We're delighted to welcome these bright and imaginative students to campus, and to help develop their creative talents through a broad liberal education," said President Michael Roth.
In addition to honorary chairs Miranda and Kail, the selection committee members include alumni Carter Bays '97, Amy Bloom '75, Daniel Handler '92, Maggie Nelson '94, Amanda Palmer '98, Mary Roach '81, Bozoma Saint John '99, Kaneza Schaal '06, Tierney Sutton '86, Craig Thomas '97, Matthew Weiner '87, P'18, and Simone White '93. Learn more about the committee and read bios of all its members here.
See the original announcement of the Hamilton Prize here, and learn more on the website.
Submissions for next year's Hamilton Prize are due Jan. 1, 2018, the regular decision deadline for Wesleyan's Class of 2022.