Handelsman Makes Remarks on Superpowers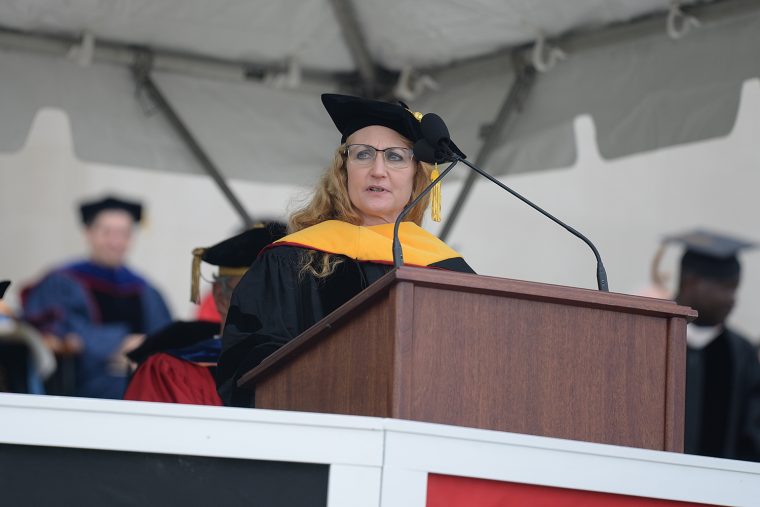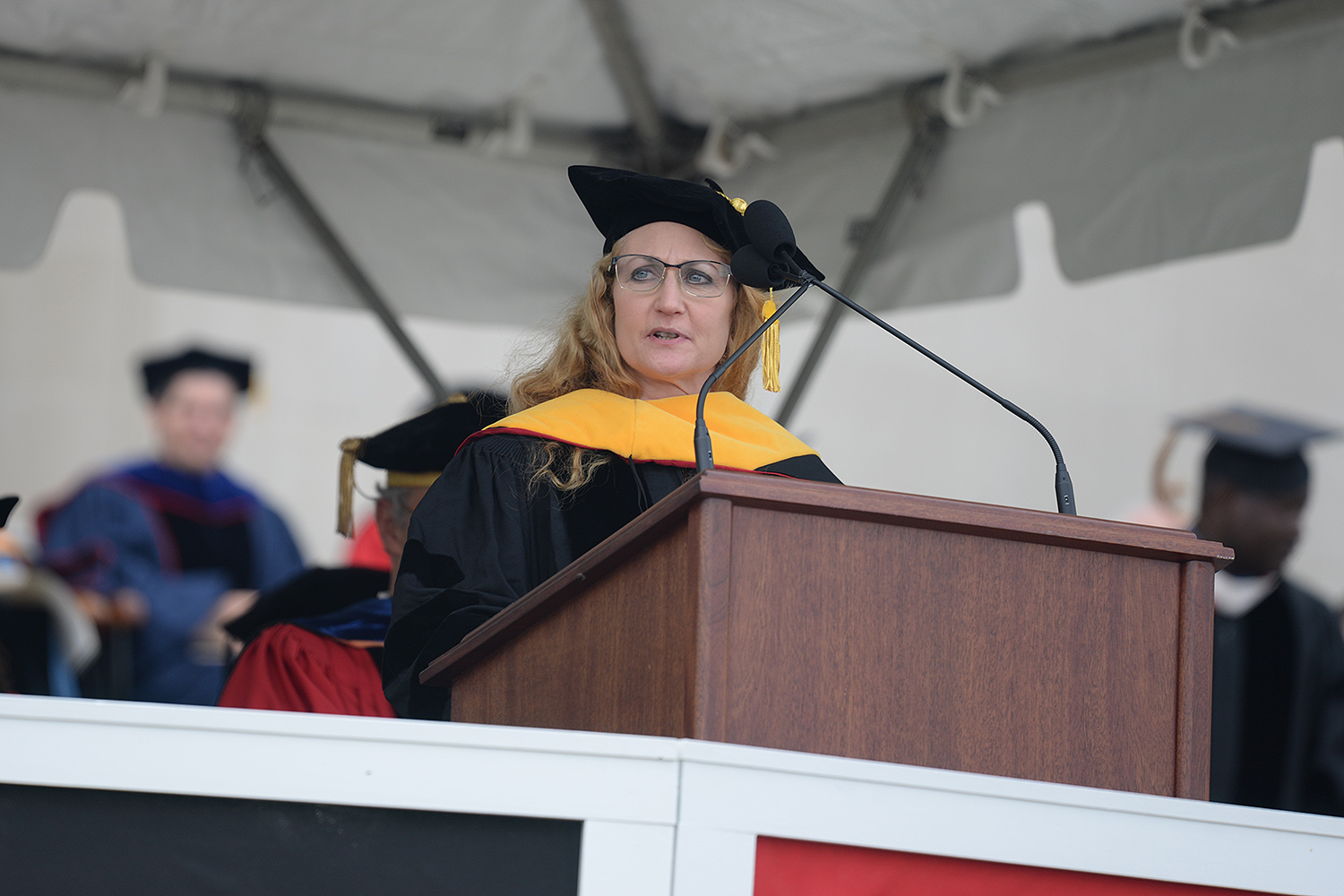 Jo Handelsman, the director of the Wisconsin Institute for Discovery, a research institute at the University of Wisconsin-Madison, received an honorary degree during Wesleyan's 185th commencement ceremony on May 28.
Handelsman recently concluded service as the associate director for science at the White House Office of Science and Technology Policy under President Obama, where she advised the President on policies to address current and future challenges in science, engineering and mathematics. A distinguished scientist who helped create the field of metagenomics, Handelsman's current research focuses on the way bacteria communicate among themselves to create robust communities. In addition to her internationally recognized research, Handelsman is also an international authority on evidence-based science education, which she terms "scientific teaching."
Her speech is below:
On Superpowers

Thank you for inviting me here to share this very special day with you today. It is indeed an honor to receive a degree from an institution as venerable as Wesleyan University. Congratulations to all of you. To us!

You may not know it yet, our graduates, but you will know a few years from now that today is actually  a celebration of the superpowers you have acquired in college. Powers that will enable you to live lives of action, goodness, and wisdom. No, sorry to disappoint you—you won't be able to fly or shoot lasers from your eyes—but you have superpowers that are just as transformative and much more useful in the modern world.

Today, the last four years of toil and struggle, doldrums, self-doubts, fun, epiphanies, and awakenings coalesce into four superpowers that few people on Earth possess, and you must therefore treasure them and use them wisely.

The first is the power to think. To engage in rigorous evaluation and separate fact from fiction, science from belief. The power of thought will enable you to use logic and be persuasive. Thought will empower you to live a rational and meaningful life.

Your second superpower is knowledge. Your knowledge of yourself will form the platform upon which you will build your values through thoughtful consideration, not inheritance. Your knowledge of the world will remind you that everyone is not like you—that you are just a tiny and privileged bit of life on a large and complex planet.

Your third superpower is independence. This power will ensure that you can rely on yourself, that you won't be afraid to be alone, and that you will stand for unpopular causes and be the exception. Your independence will provide you the courage to speak truth to power and give voice to those whose voices can't be heard.

Your fourth superpower is community. You sit here today in a community that will never assemble in this form again but will nonetheless fortify you throughout your lives. No one can take from you the great Wesleyan community to which you have belonged for four years. It has taught you the importance of being part of something larger than yourself and the power of balancing your independence with relying upon and supporting others. And caring about members of a community has given you the gifts of compassion and generosity.

So, 2017 Wesleyan graduates, thank you again

for allowing me to join you at this moment when you will launch into the rest of your lives. Now go forth and use your superpowers to make sure your lives are well lived.