5 Alumni, 2 Students Accept Fulbrights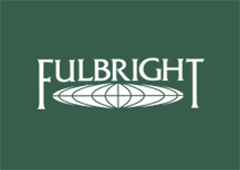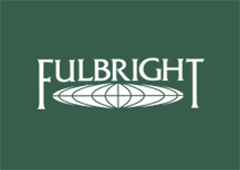 Seven Wesleyans are finalists in the Fulbright U.S. Student Program this year. The Fulbright Student Program is the flagship international educational exchange program sponsored by the U.S. government and is designed to increase mutual understanding between the people of the United States and the people of other countries. The program operates in 160 countries worldwide.
In total, 38 former and current Wesleyan students applied, and 12 were semi-finalists. Of those, two were selected as alternates, and eight were finalists. Seven of them accepted Fulbrights.
The program provides grants for individually designed study/research projects or for English Teaching Assistant Programs. Candidates must submit a Statement of Grant Purpose defining activities to take place during one academic year in a participating country outside the U.S. Recipients are selected based on academic or professional achievement, as well as demonstrated leadership potential in their fields.
The program is open to graduating seniors and recent graduates of BA programs, as well as master's and doctoral candidates and certain young professionals. Primary funding for the program comes from an annual appropriation made by the U.S. Congress to the U.S. Department of State, Bureau of Educational and Cultural Affairs. Participating governments, host institutions, corporations, and foundations in the U.S. and abroad also provide direct and indirect support.
Those who accepted Fulbrights include:
Kate Cullen '16, academic Fulbright in Chile. Cullen will research innovative ways to monitor glacial retreat and effective climate change adaptation strategies, focusing on Mocho Glacier in the Chilean Lake District. She will partner with local experts in Santiago and Valdiva to evaluate local vulnerability and hazards from rapid glacier melt.
Jennifer Cascino '17, academic Fulbright in Spain. She will investigate the genetic and molecular basis of systemic inflammation that occurs in certain forms of cancer at the Centro Nacional de Investigaciones Oncológicas (CNIO) in Madrid. She hopes to help characterize the fundamental mechanism behind this form of metabolic dysfunction, which leads to wasting, lethargy, and ultimately death in many cancer patients, in order to combat these outcomes.
Warren Enstrom, graduate student in music, arts Fulbright in Sweden. He plans to develop software-based virtual musical agents that will listen to their environments and create music in response to their surroundings. He will work with colleagues at the University of Gothenburg, who are experienced in building software that interfaces with the physical world.
Claire Brady '15, academic Fulbright in Jordan. Her project will analyze effects of water scarcity on female Syrian refugees, who are particularly at risk, in Jordan, the world's second water scarcest country and host of the largest number of refugees.
Shourya Sen '15, teaching assistant Fulbright in Laos. He aspires to become a professor and is looking forward to gaining experience teaching university-level students. He is passionate about learning new languages and traveling, and strives to form relationships with people who have different ways of life.
Sophie Zinser '16, academic Fulbright in Jordan. Working under the directors of Jesuit Refugee Services's Jordan Office and the Center for Women's Studies at the University of Jordan, she will critically analyze community-based non-governmental programs focused on arts as a community-building strategy and on young women refugees as beneficiaries. She aims to derive best practices to share with Jordanian NGOs.
Rob Roth '14, teaching assistant Fulbright in Bogotá, Colombia. A third-year ENL/ESL K-12 public school teacher in the New York City Department of Education, as well as a recent New York City Teaching Fellow and Hunter College MA TESOL program graduate, Roth is looking forward to supporting Universidad Nacional students in acquiring English proficiency. Read more here.