Yanique: Hurricane Irma Response Reflects Unresolved Feelings on U.S. Virgin Islands' "Americanness"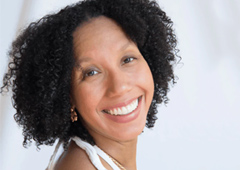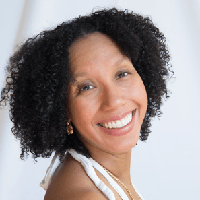 Professor of English Typhanie Yanique writes in The New York Times on how the news media's coverage and the U.S. government's response to Hurricane Irma's devastation in the U.S. Virgin Islands reflects a bigger failure of America to fully embrace and grant rights to the citizens who reside on the islands.
In an essay titled "Americans in a Battered Paradise," Yanique explains that 2017 marks 100 years since the transfer of the Virgin Islands from Danish to American rule. Yet this major anniversary has been scarcely noted in the continental United States. Virgin Islanders were granted American citizenship a decade after this transfer, yet still cannot vote in U.S. general elections.
The news media made a big deal out of Hurricane Irma's landfall on the Florida Keys, Yanique writes, "But in truth Irma had struck United States land days before as a disastrous Category 5 hurricane. That was when it hit the United States Virgin Islands, devastating my home island, St. Thomas."
She writes, Homeland Security Advisor Tom Bossert "appeared to chastise the news media for not covering the government response to Hurricane Irma's assault on the Virgin Islands. Watching him, I held my breath, wondering if now someone would claim us. But he mentioned the evacuation of American citizens from the Virgin Islands in the same way he talked about the evacuation of American citizens from St. Maarten and St. Martin. I took him to mean: We are evacuating the real Americans from these foreign Caribbean islands. Nowhere did he note that we should be concerned about this American land, because it is American land. Has been for 100 years."
Yanique concludes:
As we have over the last 100 years, we ask again, with this storm: What kind of Americans are we? Are we part of a multitiered system of Americanness? Do the real Americans know about this? Are you, real Americans, O.K. with this? It doesn't seem particularly American to me.

My son, Nazareth, was born in New York City, but baptized in the Virgin Islands. He turned 1 year old on the same day that the Virgin Islands turned 100. I want for him what I want for any American—self-actualization, his rights granted and upheld, finding the love of his life and maybe marrying that person on a beach on St. Thomas.

He is an American and a Virgin Islander, which are the same thing. The history of the Virgin Islands is part of American history. And now, what happens in the Virgin Islands is happening in America. Before Hurricane Irma hit the continental United States, it had already affected at least 100,000 Americans. Not tourists visiting islands. Just 100,000 Americans, living in America's paradise, the United States Virgin Islands.
Yanique is also associate professor of African American studies, director of creative writing. She was also interviewed on Democracy Now about her op-ed.