Student Groups Fair Showcases Wesleyan's Broad Range of Organizations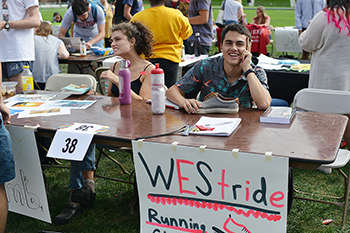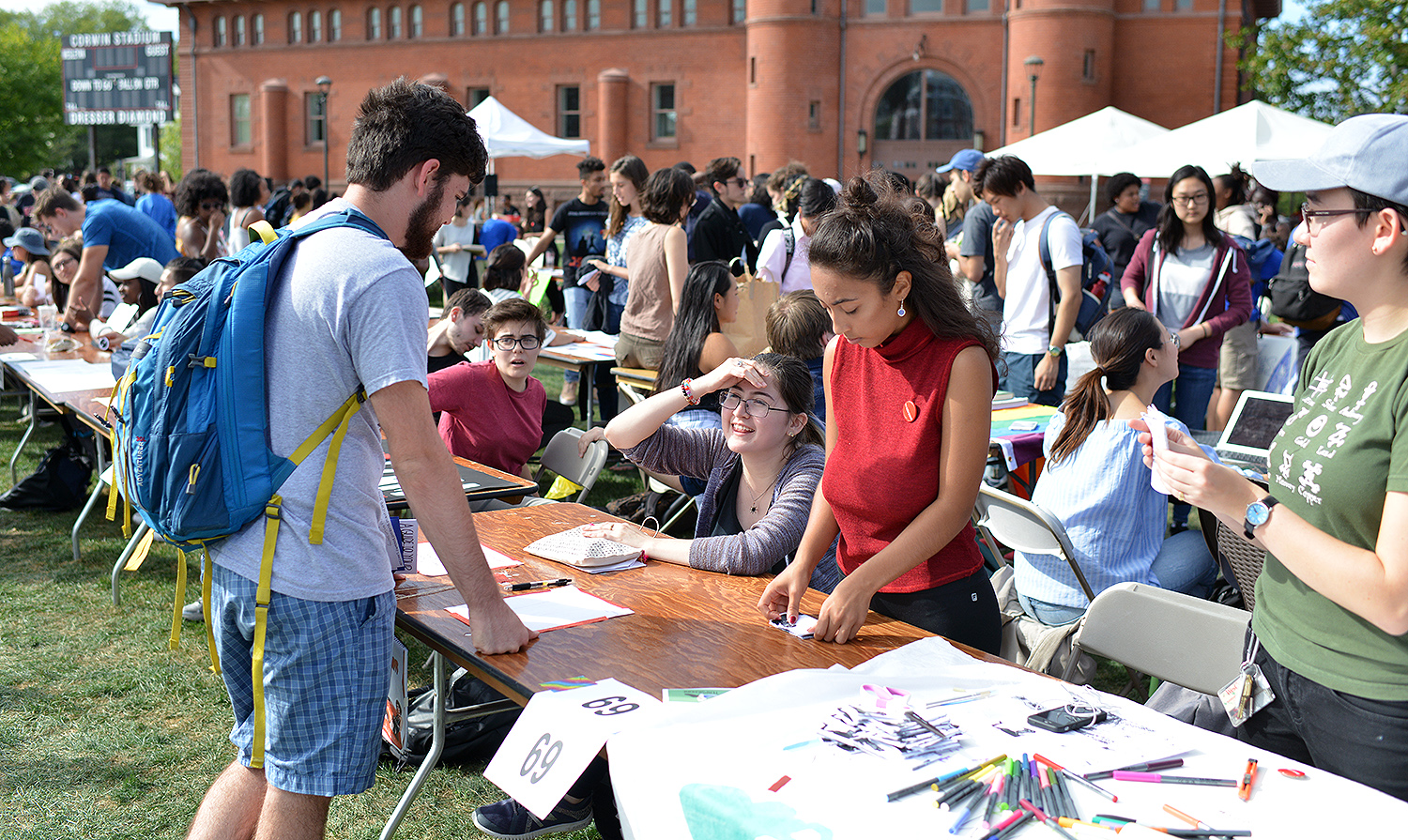 On Sept. 22, the Wesleyan Student Assembly hosted its 27th annual Student Groups Fair on Andrus Field. The event provides an opportunity for students to meet with representatives of both new and established groups and network with university departments who provide annual programs.
Wesleyan is home to more than 250 student organizations under the categories of activism, identity, sports, publications, visual arts, independent projects, the Office of Community Service and more. Groups include Wesleyan's pro-Israel political activism group, Cardinals for Israel; the Wesleyan Boxing Club; PINOY, the Filipino Student Association; the Basal Gang, a club for people interested in neuroscience and mental health; Hui Hula O Na Lei Kukui, a hula dance group; Veg Out, a campaign aiming to increase awareness of the social, political, and environmental consequences of animal agriculture; Kumina, a group that celebrating traditional dances passed on by ancestors; and more. View the list of all student groups on campus.
Photos of the Student Groups Fair are below: (Photos by Rebecca Goldfarb Terry '19)