Language Experts Discuss Teaching, Researching, Assessing with Technology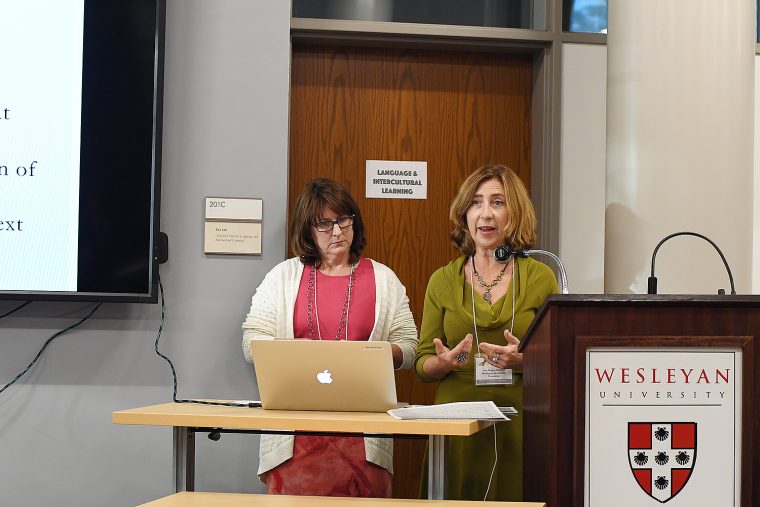 On Oct. 19-20, Wesleyan hosted the New England Regional Association For Language Learning Technology (NERALLT) 2017 Conference. The event was held at the Fries Center for Global Studies in Fisk Hall and at Russell House.
On Oct. 19, in a "lighting round" format, speakers from Wesleyan, Yale University, Salve Regina University, Colby College, Boston University, Columbia University and the University of Connecticut discussed topics on language teaching, researching and assessing with technology. Talks focused on group-based learning tools, going beyond the classroom with technology, teaching language and multimodal literacies, simple tools for teaching language with technology and more.
On Oct. 20, guests from the University of Massachusetts- Amherst, MIT, Columbia University and Southern Connecticut State University led longer discussions. Topics included evaluating teacher tech literacies using an argument-based approach, the pros and cons to online discussion forums, language learning in a shared virtual space, connecting classrooms and communities with technology, and developing "Minecraft Memory Palaces" to teach French grammar and composition.
The conference concluded with a tour of Wesleyan's language learning facilities.
Photos of the conference are below: (Photos by Olivia Drake)