Wilson '18 Wins Fundraising Competition at Clinton Global Initiative University Conference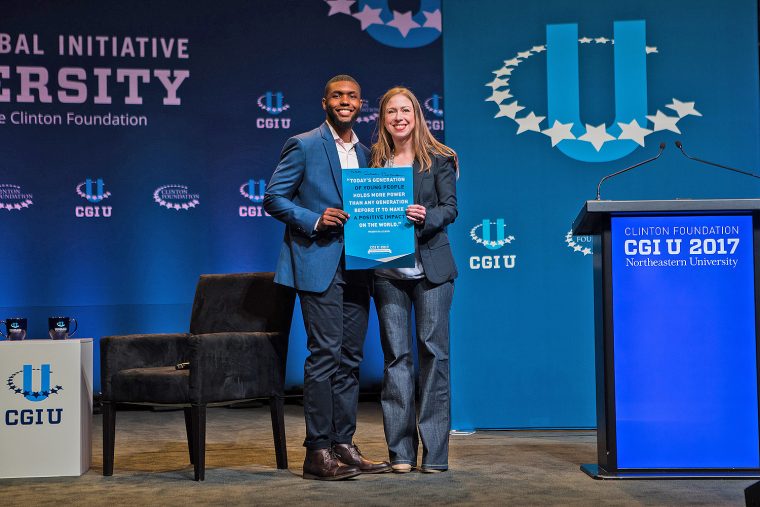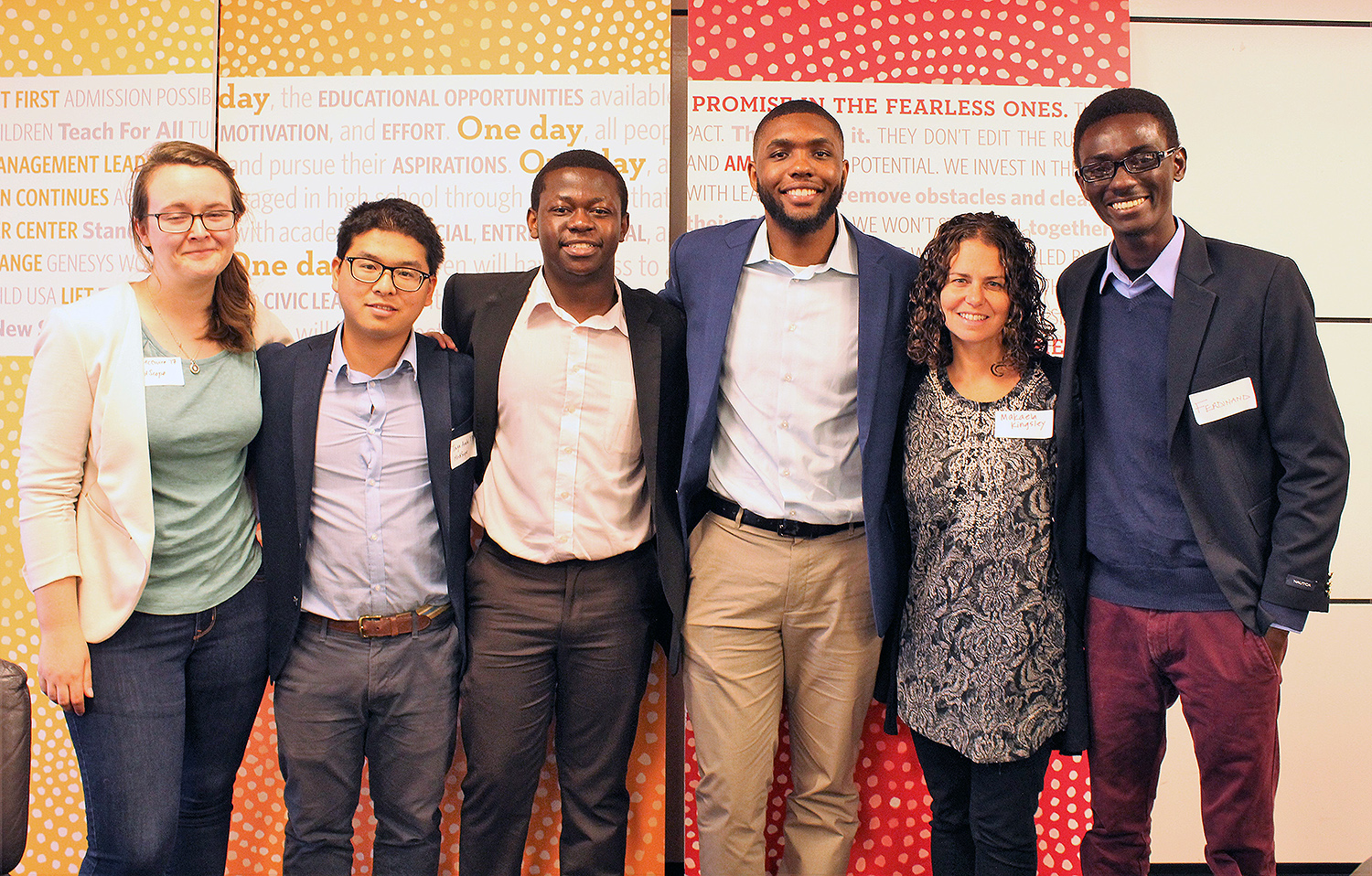 Dreams are coming true for AJ Wilson '18, founder of the non-profit organization Dream Chasers.
During the 10th annual Clinton Global Initiative University (CGI U) Conference in Boston Oct. 13-15, Dream Chasers won a Crowdrise fundraising competition and set the record for most money raised ($18,025) by any single group. For his efforts, Wilson was congratulated by Chelsea Clinton, Congressman Joe Kennedy III and former president Bill Clinton.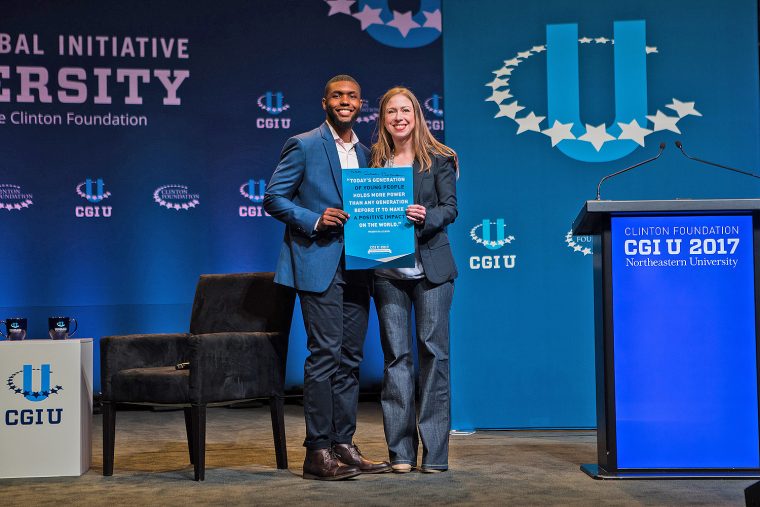 Wilson, who grew up in Kennesaw, Georgia, created Dream Chasers to close the academic and opportunity gaps in the South and Midwest through a collection of different programs and initiatives. In five years, the team has impacted the lives of more than 5,300 students and helped students earn $1.4 million in scholarships.
Dream Chasers wasn't the only Wesleyan student-created organization represented—and invited to—CGI U. Attendee Alvin Chitena '19 spoke about his organization, ZimCode, which provides Zimbabwean youth with free access to resources they need—computers, internet access and instruction—to learn computer programming and how to apply their new skills in their community.
Ferdinand Quayson '20, founder of Young Achievers Foundation Ghana, created the organization to provide disadvantaged students in Northern Ghana access to higher education through scholarship workshops and innovative in-school mentorship programs.
And recent alumni Siri McGuire '17 and Taiga Araki '17 attended CGI to discuss their healthtech startup MindScope, which aims to transform the way that invisible diseases and symptoms are communicated and treated.
Wilson, Chitena, Quayson, McGuire and Araki joined more than 1,000 other innovative student leaders at CGI U to make Commitments to Action in five focus areas: Education, Environment and Climate Change, Peace and Human Rights, Poverty Alleviation, and Public Health.
"If not you, who? If not now, when? This is one recurring theme that stood out to me during the CGI U 2017 conference," Quayson said. "Being surrounded by students who are impacting the world in their own little way, be it access to education, health, youth development, made me realize that we all have a role to play in making this world a better place. I more convinced that my little effort can lead to a multiplier effect in the lives of so many people."
Gary Yohe, the Huffington Foundation Professor of Economics and Environmental Studies, accompanied the students at the conference, and Makaela Kingsley '98, director of the Patricelli Center for Social Entrepreneurship, worked with each of the Wesleyan students on developing their organizations.
"I often encourage students to attend conferences and meetings that will help them broaden their networks and perspectives, meet new people, and 'road test' their ideas. It takes initiative and guts to get off-campus and shake hands with strangers, but the return on that investment can be huge," Kingsley said. "Congratulations to Alvin, Taiga, Siri, Ferdinand, and AJ for being accepted to CGI U and for making the most of this exciting opportunity. And while I have learned to never underestimate AJ, I am nevertheless blown away that he won the [fundraising challenge]. What a massive achievement!"
Building upon the success of the Clinton Global Initiative, CGI U is grounded in the belief that no one is too young to make a difference and requires all student participants to take concrete actions to solve global challenges. Since its first meeting, CGI U has brought together more than 8,700 students from more than 940 schools, 145 countries and all 50 states.
Throughout the meeting, students engaged with leading experts, advocates and innovators in major plenary and smaller topic-based sessions on issues facing young people and the world today.
Alumni Kennedy Odede '12, Jessica Posner Odede '09 and Vanessa Chen '16 also have attended the Clinton Global Initiative University.