Chitena '19 Named 2018 Newman Civic Fellow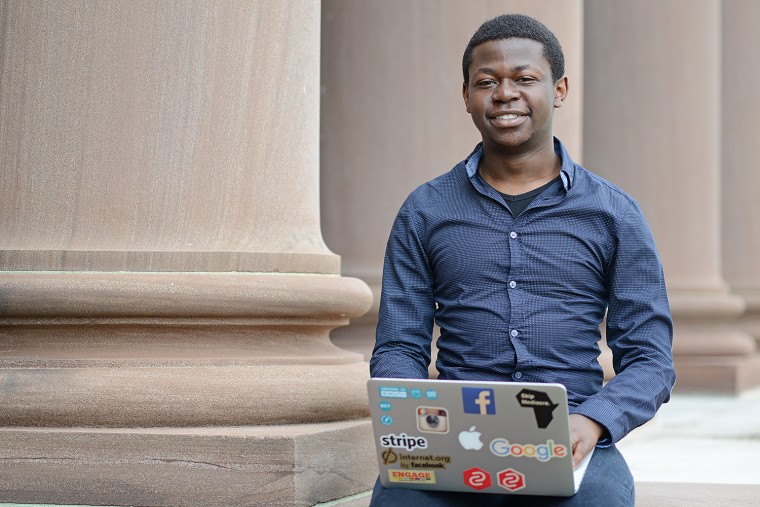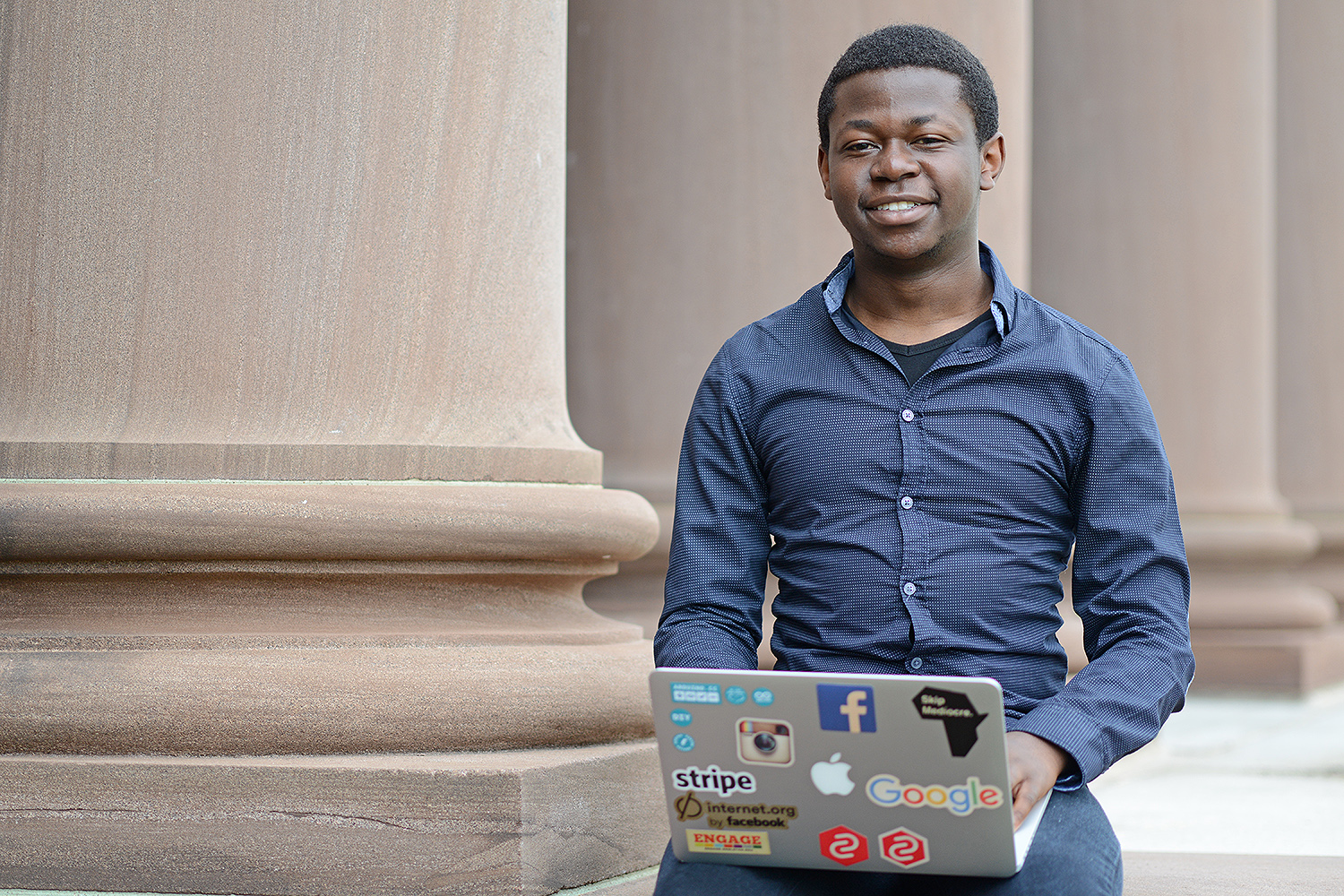 Alvin Chitena '19 has been named a 2018 Newman Civic Fellow by Campus Compact, a Boston-based nonprofit organization working to advance the public purposes of higher education.
The Newman Civic Fellowship, named for Campus Compact co-founder Frank Newman, is a one-year experience emphasizing personal, professional, and civic growth. Through the fellowship, Campus Compact provides a variety of learning and networking opportunities, including a national conference of Newman Civic Fellows in partnership with the Edward M. Kennedy Institute for the United States Senate. The fellowship also provides fellows with access to apply for exclusive scholarship and postgraduate opportunities.
Chitena is passionate about computer science and data analysis. As President Michael Roth explained in nominating Chitena for the fellowship: "Alvin was born and raised in Zimbabwe, and after taking an introductory computer science course at Wesleyan, was inspired to create his own coding school back home to address root causes of economic inequality, social immobility, and political disengagement. He believes that all Zimbabwean youth—like himself—deserve the chance to learn to code, and he is confident that with that knowledge base, they will go on to prosper as individuals and contribute to the prosperity of their country."
"As founder and CEO of Zim Code, Alvin has built the enterprise from the ground up. He and his team designed a curriculum to ensure that Zim Code classes are both accessible and have significant learning outcomes. Now, as they prepare for their third summer, they have 70 tutors ready to deliver programs in high schools, and some 600 students have already benefited from Zim Code's offerings," added Roth.
"This fellowship is a culmination of all the social entrepreneurship work I have been doing since my freshman year here at Wesleyan. I could not have gotten where I am right now without the support of the Wesleyan community, specifically, Makaela Kingsley from the Patricelli Center for Social Entrepreneurship," said Chitena. "I have been extremely privileged to have very supportive friends here at Wesleyan and beyond, amazing co-workers at Zim Code and very supportive faculty and staff."
Chitena added that he's looking forward to meeting like-minded students from all over the United States at the 2018 Newman Civic Fellows National Conference in November. The fellowship also provides him with a mentor, and he's excited to "learn from them and improve my leadership and problem-solving skills in Tech Education."
In 2016, Chitena was awarded a Davis Projects for Peace Grant to launch Zim Code at five high schools in Zimbabwe. And in 2017, he was invited to speak about Zim Code at the 10th annual Clinton Global Initiative University (CGI U) Conference in Boston.
The Newman Civic Fellowship is supported by the KPMG Foundation and Newman's Own Foundation.