Sundberg '20 Lobbies for Immigration Policy as National Legislation Advocacy Corps Organizer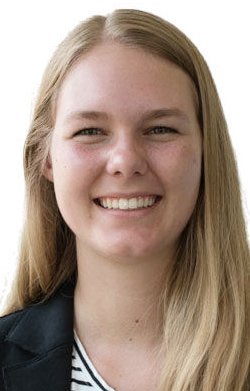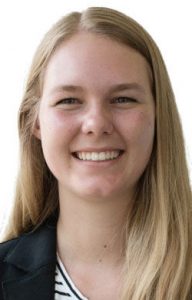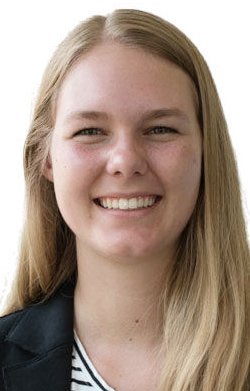 Chemistry and environmental studies major Kate Sundberg '20, one of 20 students nationwide who are part of the Friends Committee on National Legislation Advocacy Corps, attended the Spring Lobby Weekend on March 17–20 advocating for immigration policy with Congress.
The Advocacy Corps is a yearlong program where young adults between the ages of 19–30 organize their local communities around federal legislation.
As an organizer, Sundberg connects local activists and leaders with Congress to affect meaningful, bipartisan climate action.
Jaina Wollowitz '20 also attended the Spring Lobby Weekend.
"At Spring Lobby Weekend we were lobbying on immigration, specifically asking our representatives to enact a pathway to citizenship for Dreamers (young undocumented immigrants who were brought to the United States as children), without hurting border communities or immigrant families," Sundberg explained. "The Connecticut delegation met with staffers in the offices of Senator Murphy, Senator Blumenthal, and Congresswoman DeLauro. We also participated in various workshops, heard from speakers working in D.C. on immigration issues, and connected with other young adults from across the country over the course of the weekend."
Sundberg also attended Spring Lobby Weekend in 2017, when she lobbied to protect Medicaid and SNAP programs. She also previously lobbied on bipartisan climate action with Citizens Climate Lobby.
"I decided to apply to Advocacy Corps after having a great experience at Spring Lobby Weekend last year," she said.
At Wesleyan, Sundberg is involved with Veg Out, an environmental justice student group that works to raise awareness about the adverse effect of the animal agriculture industry. She also participates in the Real Food Challenge, which works with Bon Appétit to switch dining hall purchases to more sustainable, fair, local, and humane options.
Read Sundberg's Advocacy Corps bio online here.